5 Trampoline Park Trends to Make Your Park Stand Out
The past decade has seen the rapid growth of the trampoline parks, not only on the quantity but also the trends. The competition on the market accelerate the trends to keep up with customer demands. You will find that trampoline parks are no longer only spaces for jumping around, but are developing into a complex amusement park with a diversity of fun attractions included to elevate the play experience, and are evolving into spaces for families or friends gathering, birthday parties, corporate team building and more. If you're planning to start a trampoline park business, there are 5 trampoline park trends you need to consider for a better business.
1. Trampoline parks trends: to promote exercise for better health
Which would you prefer? Boring jogging on the treadmill or burn calories by jumping and flipping in a trampoline park? I better most people would choose the latter. It is very difficult for you to keep the fitness routine like hitting the gym, or outdoor jogging, etc, because in these exercises your brain and body always tell you that it is a painful process. However trampoline parks represent a happy jumping experience for people as they are not even noticing they're doing exercises. And trampolining turns out to be a great exercise option for physical and mental health. As per some research, 10 minutes jumping on trampoline can burn the same amount of calories as a 30 minutes running, and with lower impact on the knees. Pokiddo sports center aims at building a park with trampoline and various exercise related games to inspire players play for a healthier body.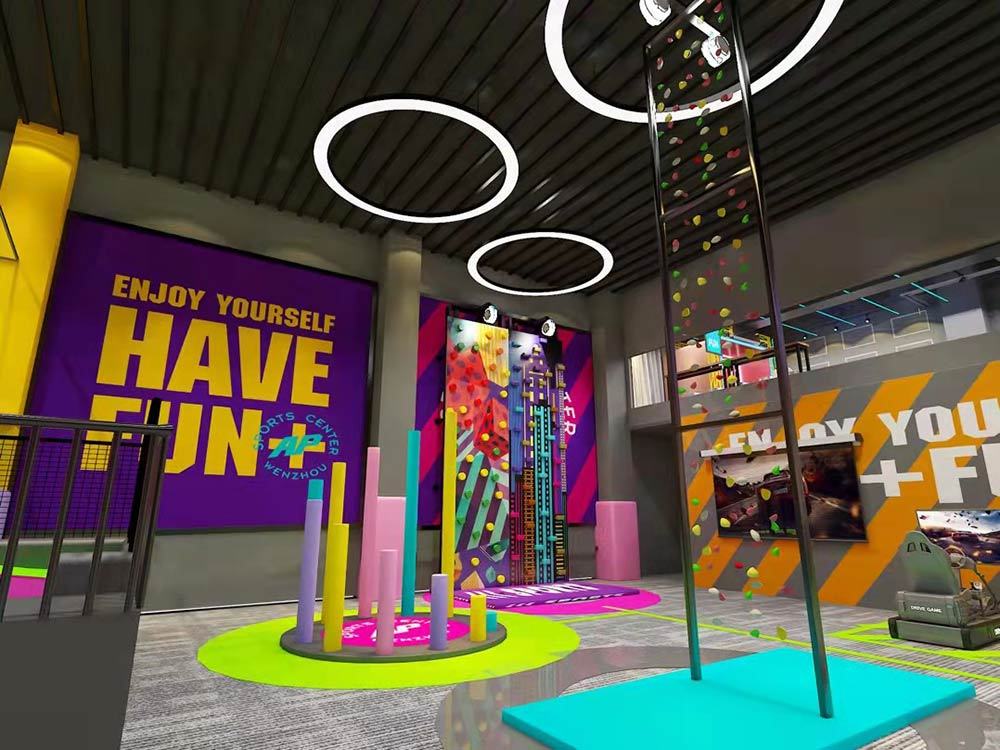 Related reading:
The Benefits of Jumping in Trampoline Park

2. Various attractions added to make trampoline park engaging
The history of trampoline park is a progress from the backyard trampoline to a court of combined trampoline mats. Nowadays it is developing into a complex amusement park, with trampoline as the main element and including many other attractive. Skyzone is one of the early builder of trampoline park, which is why most Skyzone trampoline parks only include the most traditional trampoline games like free jump, basketball, dodgeball and foam pit. If you take a look at Pokiddo trampoline park projects or designs, your will find only one third or one fourth of the whole parks are for the trampoline, the rest space will include trampoline park trends like adventure attractions (eg. Climbing walls, ropes course, steep slides), interactive sports games, video arcade, go kart track and more.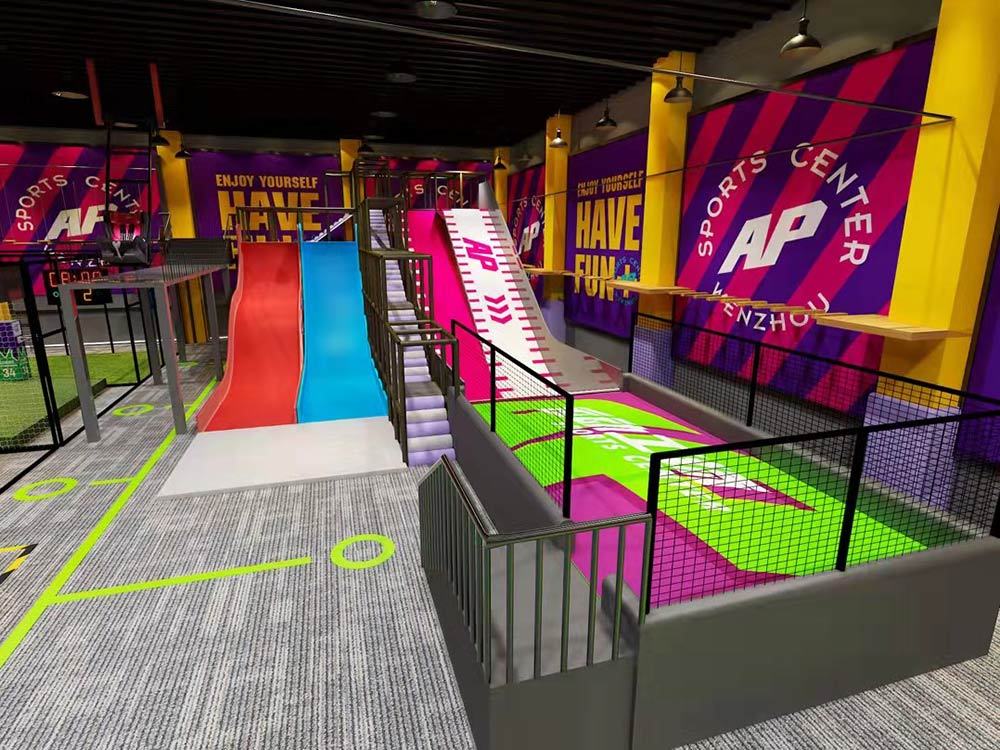 3. Trampoline park parties to keep bringing customers back
The party culture is getting popular in trampoline park, like birthday parties, special holiday parties, theme parties, glow parties, etc. These parties keep the trampoline parks interesting, exciting and always entertaining for customers, which makes parties a must-do program for trampoline park business as the strategy to keep bring customers back.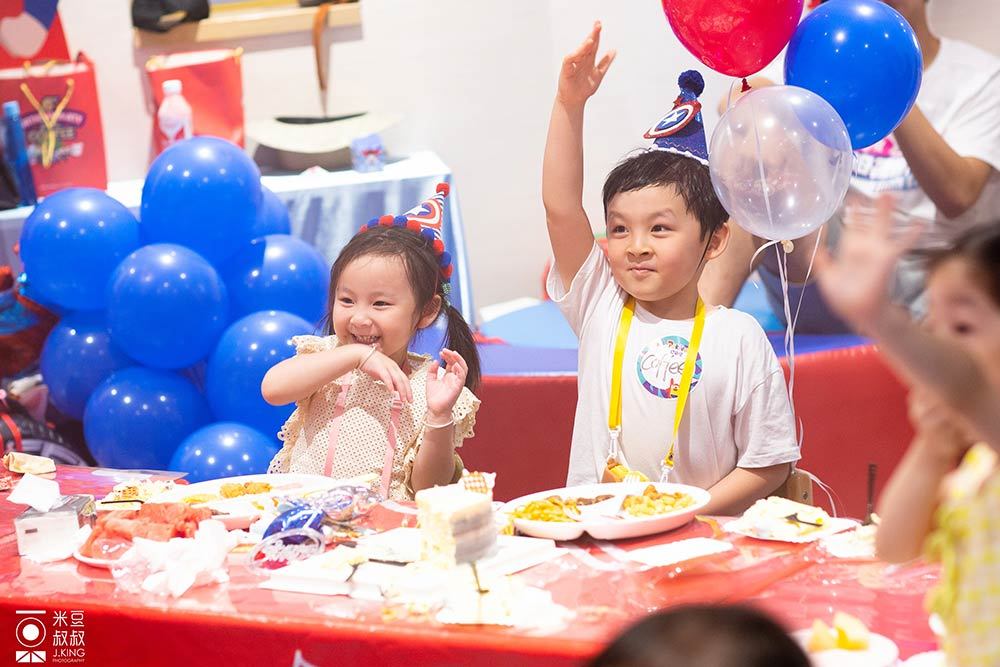 4. Trampoline parks become a new trend for corporate team building
Trampoline park is becoming a new creative trend for corporate team building, unlike some traditional activities for teamwork, trampoline parks provide a number of interesting elements for employees to enjoy fun together, to compete friendly and enjoy an unforgettable memory. It is more of a happy experience back to childhood rather than a serious corporate event.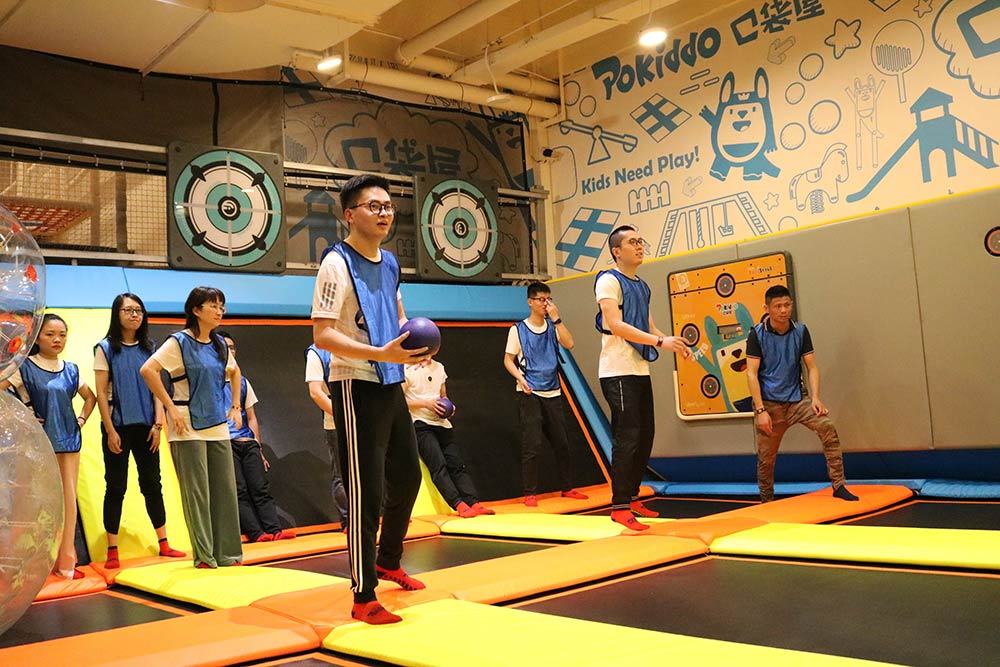 5. Ancillary facilities to upgrade customer experience in trampoline park
If you're starting a trampoline park, to upgrade customer experience and grow your trampoline park business, you need to include some ancillary facilities into your trampoline park design plan, like snack bars, rest area, party rooms and more. Trampoline park is becoming a venue for family entertainment and friends gathering. With children or teenagers as the main target customers, it is essential to create a comfortable rest space for parents who want to enjoy their own time while waiting for children. All the ancillary facilities are to make all customers (not only the jumpers, but also those accompanying jumpers) feel comfortable and appreciate your park service.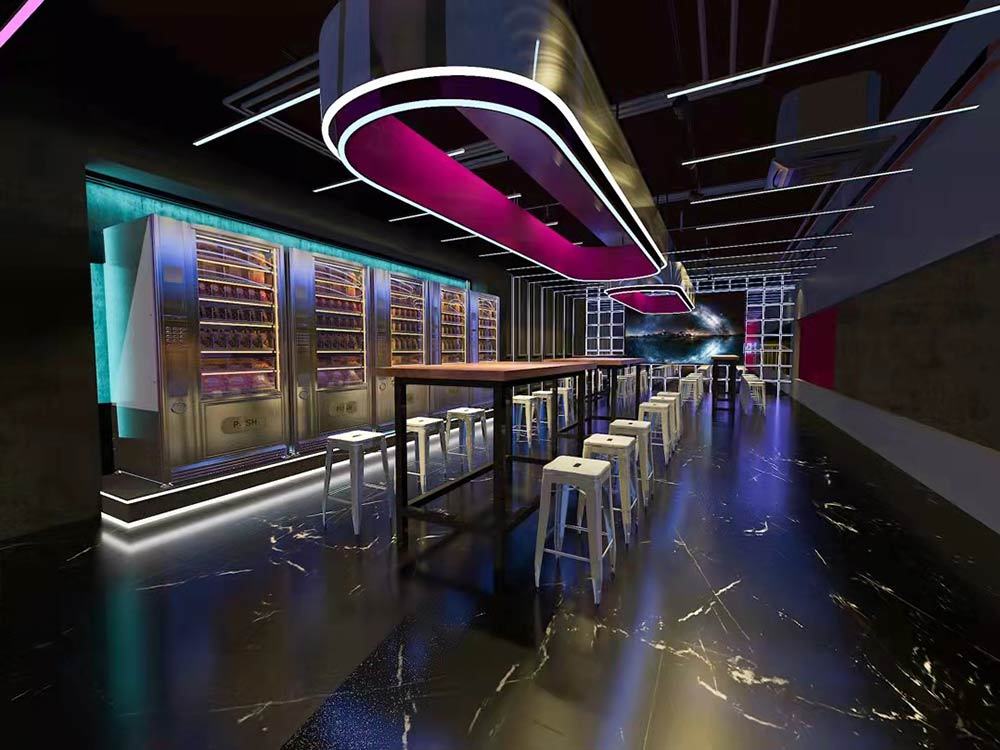 In conclusion, if you're planning on your trampoline park, you should consider these new trampoline park trends into your project. Even a pig can fly when place against the wind. The trends are the wind to bring your trampoline park business to a new level.