How to Make Your Trampoline Park Business a Successful Investment?
In recent years, starting a trampoline park business can be a profitable business experience as parents are looking for healthy and fun activities for kids while adults are searching for ideas to make their workout routine more interesting and easier to stick to. It is the health consciousness that opens the market for trampoline park. However, it still requires some strategies and ideas to make your trampoline park business a successful investment. Here are some tips for you to boost your business to the next level.
It is the games in your trampoline park that matter the most in a successful trampoline park business. Only when you offer wonderful play experience for the customers, they will choose to come back for more fun. So the trampoline park design is a very important process. Do some research for the popular trampoline park attractions in your market and work with an experienced trampoline park manufacturer who can offer professional design proposal from the operator's point of view. Make sure you can make the best use of your space by adding various equipment and attractive activities for players. Also you can do some research about your competitors' park, search for games or ideas to differentiate your trampoline park from others. Last but not least, try your best to keep your park updated from time to time. In a fast changing world, it is important to gain the ability to catch the current trends and upgrade your trampoline park to grow your business.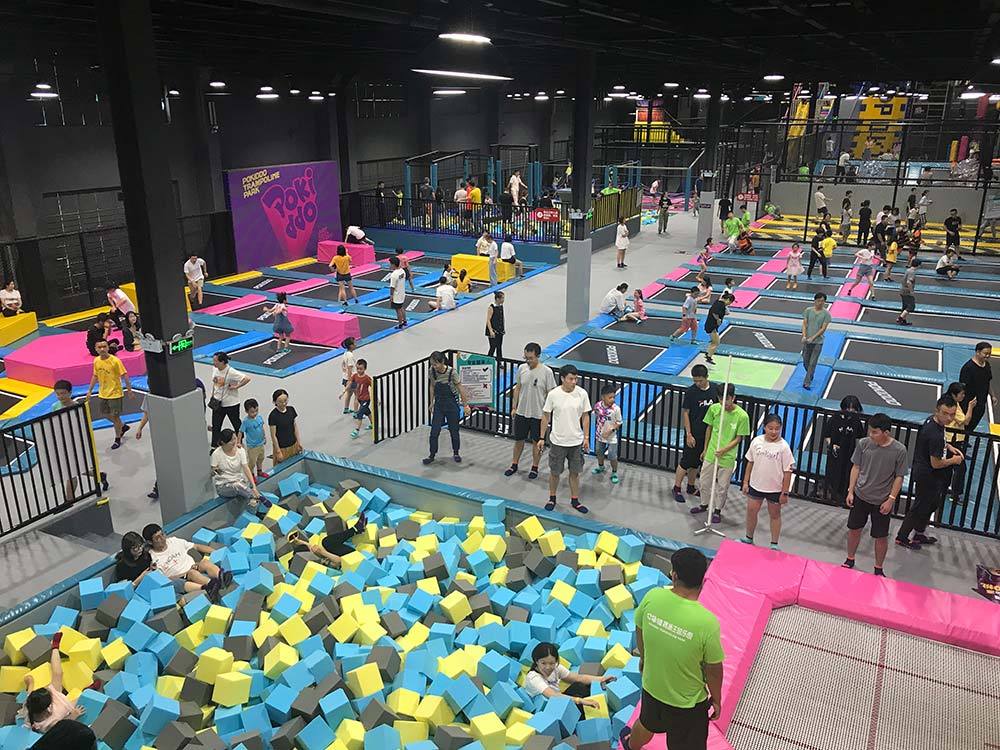 2. Improve Your Ticket System for a Efficient Trampoline Park Business
As the numbers of people shopping online continue to grow and under the special situation of covid-19, people's payment habits or spending habits keep changing. We are more likely to purchase online and pay via a digital wallet. Building an online ticket system allows customers to buy tickets quickly without wasting time to wait in line for purchase in park. In the system, customers can select the date, time, and quantity of tickets, also they can sign the digital wavers directly. Once tickets booked and waiver signed, they only need to arrive at the park in time and can start their fun experience immediately. Saving time saves lives. And it not only brings convenience for customers, also makes the trampoline park operation more efficient. Can you imagine, in a park without online ticket system, how busy the staff at the reception would be to sell tickets and guide the customers to sign the waiver. An inefficient operation would bring great loss the the park.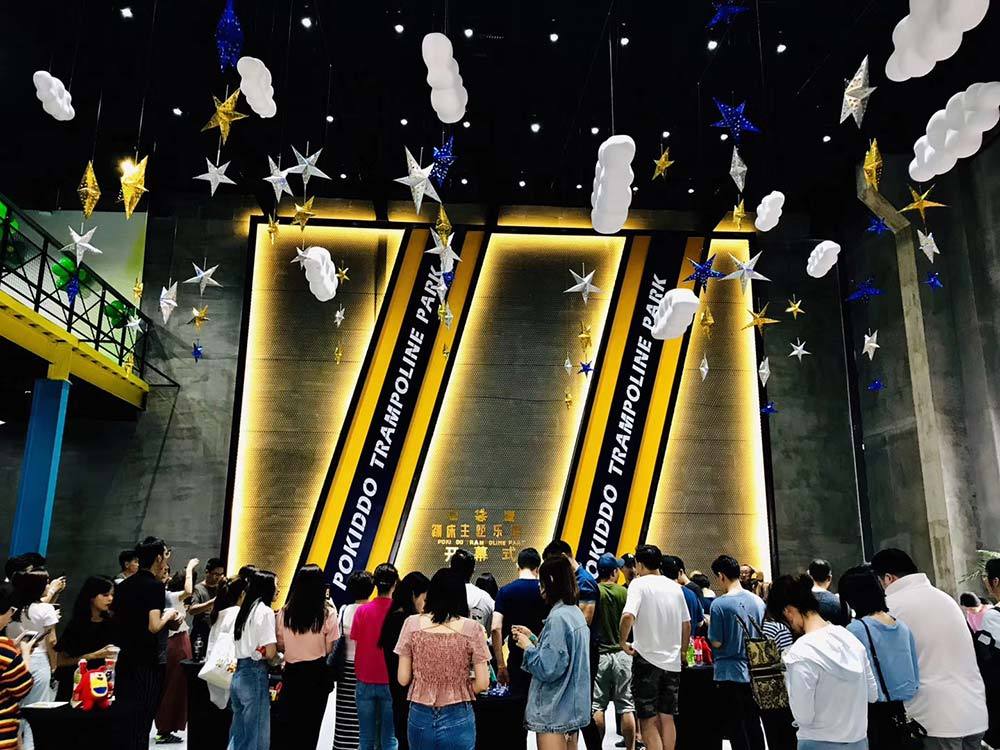 3. Offer Competitive Deals to Stand Out from Competitors
In trampoline park business, pricing is a tough job to do. It requires your analysis of your market. But there are still ideas for you to offer customers competitive deals to stand out from competitors.
First, think about how to apply discounts, you can offer discounts for group purchasing or group buying, and for monthly pass or whole-year pass. There may be some platform for group purchasing, the low discount price would attract a large amount of people to buy the tickets. You can also encourage your customers to buy monthly pass or whole-year pass, especially for those living near your park, the pass deal would be a great choice. Both ideas can boost sales and immediately increase your revenue.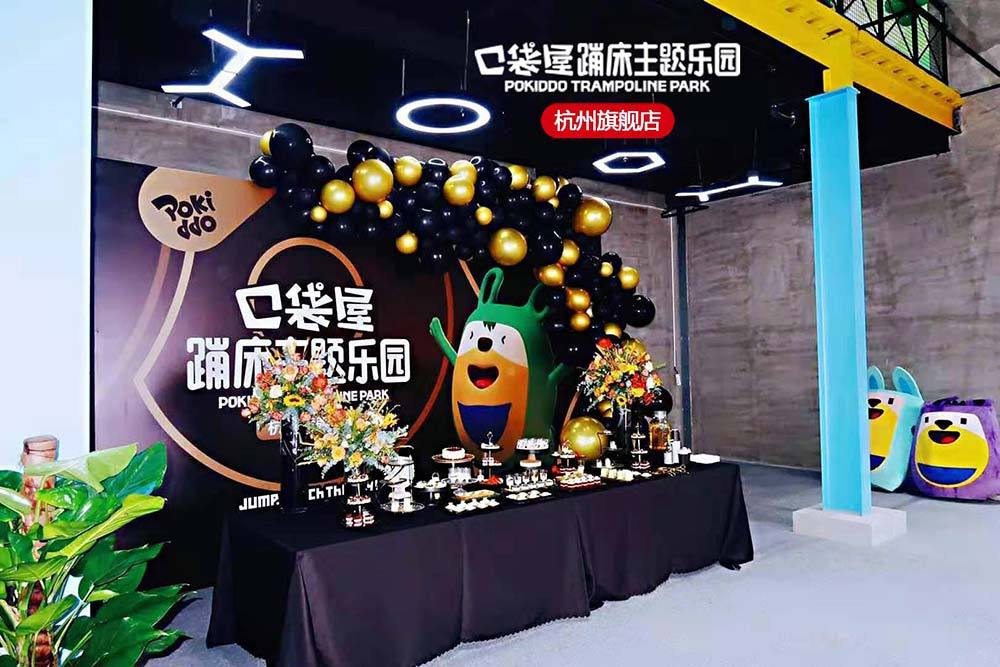 Second, create party package deals for special events like birthday parties or company team-building event. List the items in the package and its price, for example a birthday party, the package may include the food and beverage, special game activity, birthday decoration, etc. Also you can offer tailored package for customers.
Third, create course package deals, like all kinds of fitness related classes. NASA research confirms that 10 minutes of jumping on a trampoline is a more efficient cardiovascular exercise than over 30 minutes of running. The idea of having fitness class in trampoline park would be a great idea to attract sports lovers.
Fourth, open your minds and keeping bringing more deals for customers, like for special holidays, etc.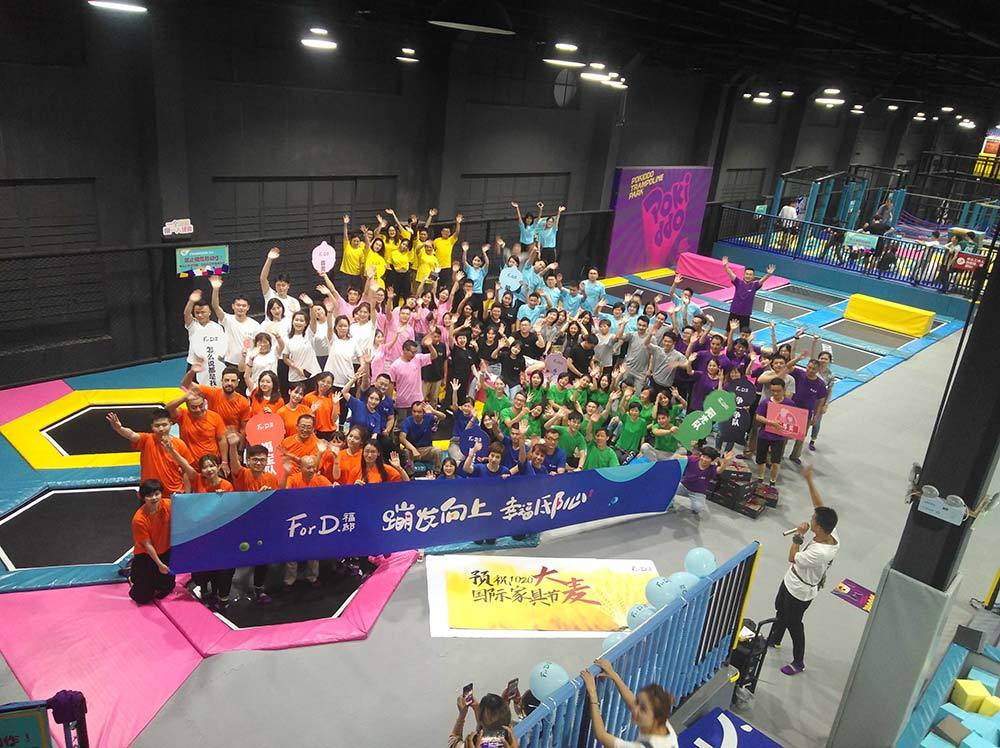 4. Improve Customer Service in Trampoline Park Business
Good customer service will leave nice impression on players and drive them to come back for fun. For trampoline parks, customer retention is the key to your successful business. Always make your customers feel well respected and appreciated. They will serve as free marketing for your trampoline park by sharing with friends about their great experience in your park.
When you're planning on your trampoline park, you should keep thinking about what will make customers choose your park over others, or how to differentiate your park from others. And one of the best way is to set yourself apart from the competition, stand in the shoes of customers to and think how to offer unique experience for customers and keep them coming back. When you're always focused on improving customer service, a thriving trampoline park business will be a natural thing.
5. Increase Snack&Beverage Options in Trampoline Park Business
The snacks and beverage sales is an important income for trampoline park. Jumping, bouncing and enjoying fun in the trampoline park would be quite energy burning and make players hungry. They would love to grab a bite or get something to drink. Since trampoline park is now becoming a great choice for friends gathering, they would love to enjoy some food while sitting together for chatting. And for parents in the rest area, they can relax themselves while drinking some coffee. You can do some research about what kids, teenagers, young adults and parents may love, and keep updating options for your customers.
In conclusion, a successful trampoline park business depends on if your customers enjoy an unique, memorable wonder trip in your park. Always keep your mind open, always think for the good of customers.