How To Start an Indoor Trampoline Park?
Trampolining became an Olympic sports from the 2000 Summer Olympic Games, after that many more countries have started developing the sport and then you will find indoor trampoline parks boom in the leisure industry. According to some related research, there were only around 40 indoor trampoline parks in 2011, but today only America has over 500 parks, and China has reached similar scale and keeps expanding to meet the market's demand. You are probably looking for some business investment opportunities, start an indoor trampoline park would be a great idea. Here's a guide we've done to help you build a competitive trampoline park. Without further ado, let's begin.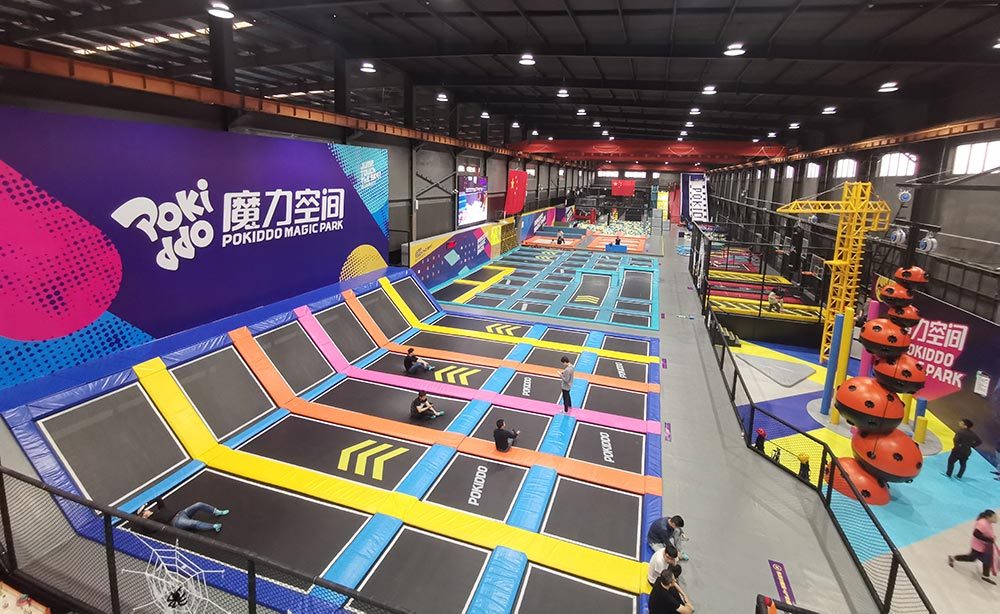 1. Do Some Research on Your Target Market
No matter what type of business you're planning to get into, initial research on your target market is crucial. It helps to build your ideas on your target customer, competition status, how to differentiate from competitors, etc.
Target Customer
In any business, it is the customer experience that leads to decision making. So to begin with your business, you should identify your target market. And then do some market research to find out who would be your target customer, what they love to do and what their pains are.
You will soon find out that the trampoline game can appeal to people of all ages, children, teenagers and adults. Different age group will have different demand, you can meet their needs accordingly.
Competition Research
Now you know who would be your target customers for your indoor trampoline park, the next step is to do some research on the competition. Find out all the trampoline parks in your target market, make some trips, check on their websites and social medias, and find out how they run the trampoline park business, how much they charge, what service they offer, etc. After all the information collected, you should start to think about how you can differentiate from them, or how you can stand out from the fierce competition and make your park the top choice for customers. This will require quite a lot of thinking, so take your time, dig into all the research information, talk with some friends with business experience, keep finding more creative ideas. The more creative strategies you come up with, the more likely you will attract your customers and stand out in competition.
Related reading:
START A TRAMPOLINE PARK: MARKET RESEARCH AND LOCATION SELECT
2. Learn about Estimate Cost and Revenue
It is the potential profit that drives investors into a business. You will need to learn about the estimate cost and revenue to find out if it's profitable to do the trampoline park business before making decision.
Trampoline Park Startup and Ongoing Cost
The custom-made indoor trampoline park has a relatively high startup cost, especially the one built from the scratch.
The common startup costs for a trampoline park include:
l Venue construction or renovation cost
l Trampoline equipment cost like free jumping, dodgeball, foam pit, climbing walls,etc.
l Hardware facilities like air-conditioning system, computer, etc
l Insurance
l Snacks and drinks inventory
l Rent cost
l Reserved fund for the first months of payroll, utilities, etc.
...........
Once you've started your park, there would be other ongoing costs like rent, insurance, park utilities and maintenance, promotion/marketing, staff salary, etc.
Among all the cost, the trampoline equipment and insurance are very important. Always choose the quality equipment, or there would be risks of accident which will bring great business loss or even park closing. The insurance will protect your park from great property loss or potential accident risks. Do consult with local insurance company and pick the best policy to protect your finances.
Trampoline Park Estimate Revenue and Profit
Start an indoor trampoline park requires a high cost of investment, so there's a need to check on the estimate revenue and profit to support your final decision to get into the business. Do some research and learn about the revenue structure/ the sources of revenue, estimate revenue, and how much will the profit be, or how long will it take to get the return on your initial investment. According to some research and our experience, it generally takes around 6-12 months to see the return. As a trampoline park manufacturer and franchise brand, we have some revenue and cost information from our franchise partners, we know that a return within 6 month is not a problem if you've got a great location and wonderful park.
3. Create a Business Plan for Trampoline Park
Once you've done researches on target market and estimate financing information, you've probably make your final decision if the trampoline park is a good business to dive into. The next step is to turn your ideas into a business plan, which will increase the chances of achieving your business goal no matter what your business is. Maybe it's your first time to do business plan, you can keep it simple and try your best to make yourself and other partners be clear on two things: one is, what is your business goal? And the other, how do you plan to achieve it.
4. Learn about Local Permits and Licenses
Different countries may have different legal business licensing requirements for building up a trampoline park business. Since the investment is big, make sure you're clear about and can meet all the requirements, or there may be tremendous financial loss. Consult some local authorities about the details and follow their instructions step by step. Generally you will need to register your business name, register taxes, get required permits and licenses, etc.
5. Choose an Ideal Location for Trampoline Park
An ideal location is crucial for the success of your trampoline park business. There are four factors for you to focus on: people traffic, property type, competition and cost.
People traffic is the top priority, try your best to find a location with good traffic. Where there are people, there would be business chances. For property type, you can search for commercial complexes like shopping malls, sports complexes, cultural&creative parks or factory building. Make sure the space height can meet the requirement for trampoline park and the building can be used for commercial business according to local requirement. For competition, make sure there's still market space for your trampoline park. If the existing parks can meet the demands already, consider to change your target market.
Related reading:
How to Choose a Suitable Location for Your Trampoline Park?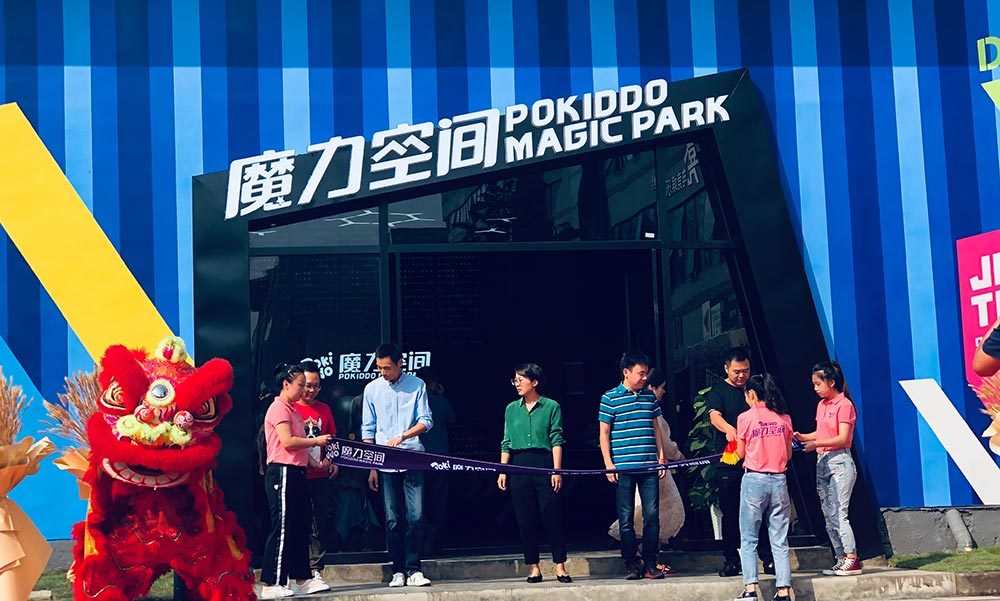 A right trampoline park manufacturer is the one who can supply high-quality trampoline equipment and professional design proposal. You can set up a list of questions, communicate with potential manufacturers, do enough research to filter out the top three to go into design stage, compare design capability, arrange company visiting or virtual meetings, make the final decision to work with.
Related reading:
How to Choose the Right Trampoline Park Manufacturer?

7. Design Your Trampoline Park
The is one of the most exciting steps, as it's when you actually work on making your dream trampoline park come true. You begin to imagine how your park would look like, and work with designer to visualize it. With a professional trampoline park manufacturer, you will probably get a professional designer to offer a perfect design proposal tailored for your space.
Related reading:
How to Get a Customized Trampoline Park Design?
8. Produce and Install Trampoline Park
Once the design proposal is confirmed, you can go into the order process of your trampoline park. A professional manufacturer will offer turn-key service, from design, production, shipping and installation. Keep in close contact, go through each step one by one smoothly. Remember to do a time-table to make sure that you're clear about the status of your project.
9. Start Marketing and Promotion
You're close to launching your trampoline park. There should be plans for marketing and promotion to build brand awareness for your park, so you can expect to attract a large number of customers to your park. You can start it while your trampoline park is under production or installation. Among all the various strategies, building trampoline park website and social media platforms is essential. When people want to find a place for fun, they are likely to search online, so build an attractive website, and you can also sell tickets on the website. And Research shows people spend two hours on social medial each day and love to share their fun experience. The most popular platforms are facebook, youtube, instagram, etc.
Related reading:
How to Attract More Visitors to Your Trampoline Park?
4 Offline Promotion Tips for Trampoline Park or FEC

10. Launch and Run your Trampoline Park Business
After following all the steps, you're right about to launch your trampoline park excitedly. There are a few tips you can follow to increase the chances of having a good start.
Advertise on your website and platform about your grand opening, and invite your families and friends to come over for fun. Do a detailed plan on what to do on the first day of your park. To attract more people on the grand opening, you can offer some free tickets, discounts, free snacks, etc.
Trampoline park is a long-term business. You should provide good service for visitors so they will return and even bring friends and family together.
Conclusion
Starting a trampoline park is not easy, but if you follow the steps and put in your efforts you will definitely see success. Pokiddo as a trampoline park builder and franchise brand would love to help more investors to build their park step by step.