How to Choose a Suitable Location for Your Trampoline Park?
One of the big challenges for starting a trampoline park business is to find a suitable location for your park, which could be the key to the success of your business. And as the trampoline park would require large space with high ceiling, the location searching challenge may be comparatively bigger than other businesses. To ensure an suitable trampoline park location for your future successful business, you'd better do some market research and feasibility studies before your decision. In this article we share our advice about how to choose a suitable trampoline park location, there are some factors you will need to consider.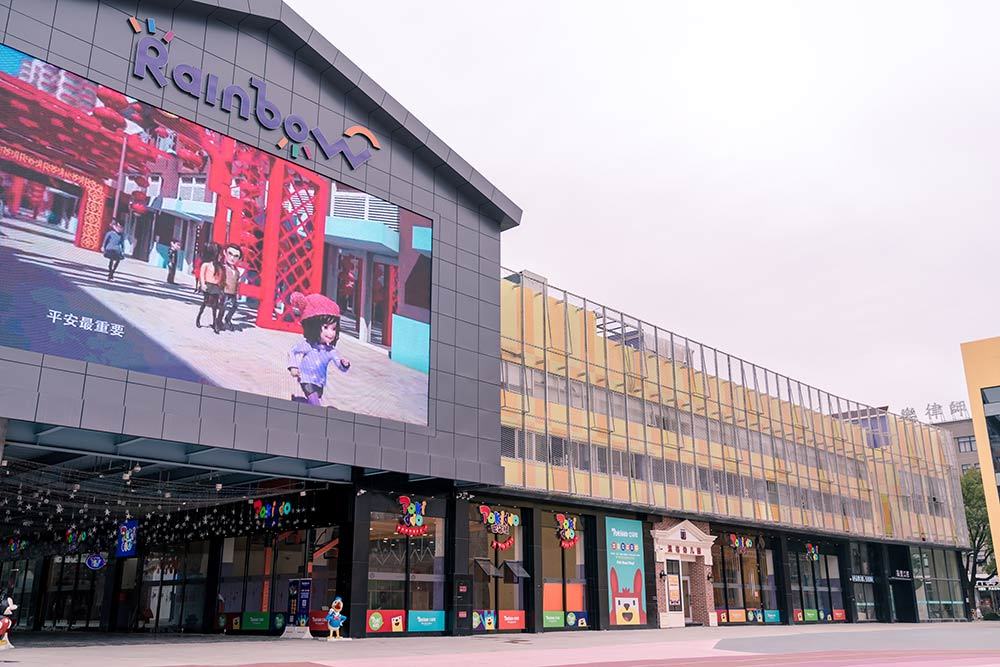 When you start to search for suitable location, you should be clear about the space requirements for trampoline park. We recommend the space with minimum clear height of 5.2m, size 800-2000 square meters, and to avoid excessive pillars, which will affect the utilization rate of the site. Be clear about these requirements will help narrow down your options of locations to avoid waste of time. You can target Commercial Complexes, Sports Complexes, Cultural&Creative Parks, or Factory Building for a suitable location.
2. The Demography of the Trampoline Park Location
The success of trampoline park business depends on the customers flow, which is closed related to the demography of your location. Your target customers are mainly children, teenagers, parents and young people, you should find a location where the main demography are your target customers with purchase power. You can consider locations near shopping malls with residential communities surrounding.
3. The Demand for Recreational Facilities like Trampoline Park
Do a market research about the number of recreational related parks and indoor trampoline park. A trampoline park location with lots of amusement parks but with few trampoline parks would be a great choice.
The number of recreational related parks reflects the market demand for entertainment service, their consumption habits and purchasing power. The customers of these parks can all be transformed into your your potential customers for your future trampoline park.
Make sure there are few trampoline parks to avoid fierce competition. If the number of trampoline park can already meet the needs of local people, remove it from your target location options. It may cost you lots of time and energy to make your park stand out from competition. And if your park is involved in unfair competition, it would be very difficult for you to achieve a success for your trampoline park business.
4. The Accessibility of the Location for Trampoline Park
What's the accessibility of a trampoline park location? It means if it's easy for potential customers to find your location if you're going to visit your park. First, better you set your trampoline park in a familiar or well-know location. When people get the address, they know exactly how to go there. For example, in a famous shopping center. You may not even need the help of car navigation. Second, make sure your trampoline park location is visible, not in some hidden place. If you make the mistake of rending a building or facility in a not visible location simply because it's cheap, you may spend more money on marketing and promoting your trampoline park. Third, find a trampoline park location with convenient transportation and with plenty of parking spaces. People can take direct bus, subway or light rail to reach your park without walking a long way. And For people drive to your trampoline park, there's parking lot for them. Parking space is very important.
5. The Local Permits or Regulations for Trampoline Park
You may need to get permits or approval from local government or related regulation authorities in your city to open your trampoline park. Consult some authorities if there's any location limits for trampoline park business in case that you spend lots of time on searching for a good place which turned out to be forbidden to run the business.
6. The Dilemma Between Visitors Flow and Rent Cost
The biggest dilemma in trampoline park location choosing is between visitors flow and rent cost. If you choose to find space in shopping mall, you will have very good visitors flow for your park, but the rent cost would be very high and there may be some space limits for trampoline park, for example low ceiling height or small space size. If you choose an industrial building, you will have large open space with low-rent. But they are probably in rural or industrial areas far away from city center, thus low visitors flow. People may have to drive a long way there. It is the dilemma that makes the trampoline park location choosing a very challenging task. You will
In conclusion, searching for suitable trampoline park location is a challenging but very important process. So you will need to be patient and do some market research. Hope you will luckily get a great trampoline park location and look forward to a successful business.
Related reading:
Start A Trampoline Park: Market Research and Location Select