Why and How To Create a Website for Your Trampoline Park?
When you plan to visit a trampoline park for fun, you would probably search online like google, then you will find the results coming out of the search are mainly business websites of different brands. It is an essential step to create a trampoline park website as it's like a professional business card for your park. In this article we share with you why and how to create a website for your trampoline park.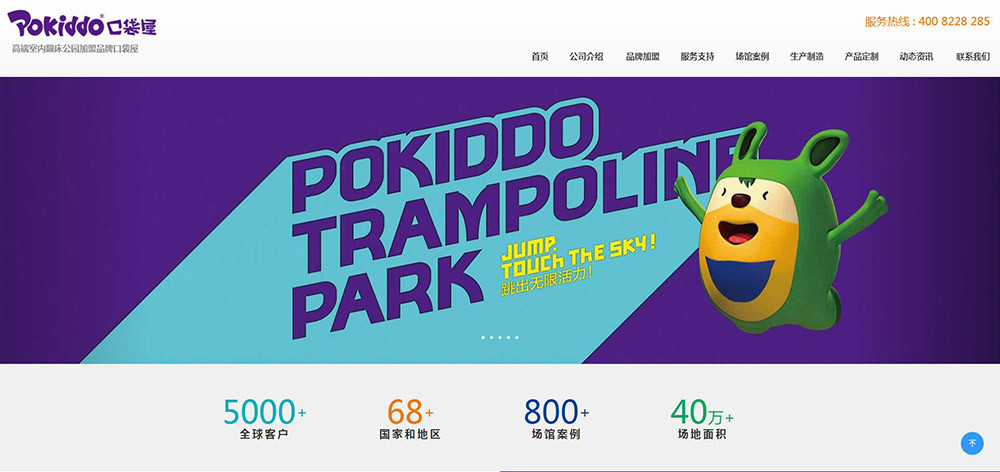 3 Reasons to Create a Website for your Trampoline Park


1. A Necessary Marketing Platform
A professional trampoline park website is a great marketing platform to sell yourself directly on the search result like google. Check all the trampoline park brands you know online, you will find all of them have their own business website. On website you can put all the necessary information online to show potential customers who you are, what your trampoline park can offer, what service you can offer, etc. Social media platforms like facebook, instagram, linkedin, etc are not a replacement for a business website, which would build more trust with your potential customers.
2. Online Ticket Selling System
When building a trampoline park website, it can also be used as a ticket selling system online and make your park operation more efficient. It's obvious that convenient online payment system is way more suited to customers' requirement than traditional payment forms like cash, especially for young people. They can book tickets online, read about all the safety rules and sign waiver on website and visit trampoline park before the period time booked. They love it because they don't need to waste time waiting in queue to buy tickets and then get in. It's an efficient way for both customers and park owners.
3. A One-for-All Effort to Expand Your Business
Once your first trampoline park turns out to be a great success, you would probably have plans to build more parks. Your website would be a one-for-all effort, you don't need to build another website for your new parks. Since you've built some brand awareness and accumulated a certain amount of customers through your website, it would be very helpful for your new parks, thus a great way to boost your business. By the way, offering franchise opportunities on your website would be another way to expand your business.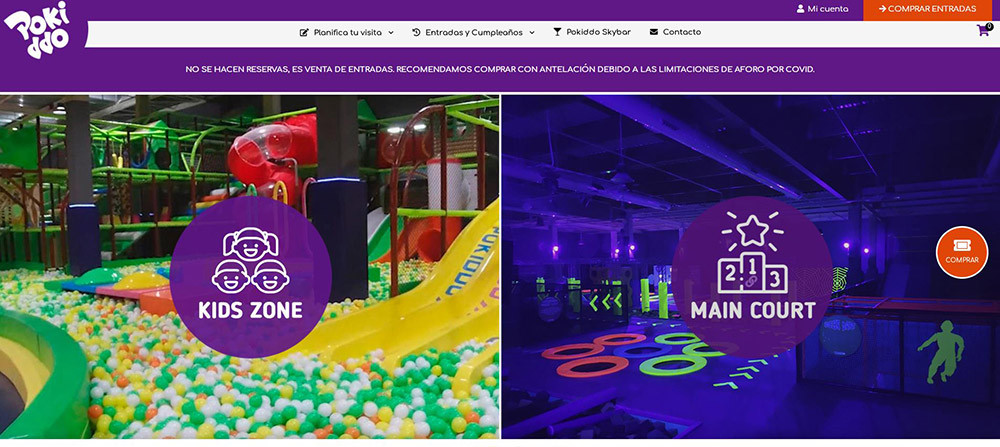 How to Create A Business Website for Your Trampoline Park
Once you've decided to build your trampoline park website, the next problem would be how to achieve it. Here we offer you three tips.
1. Browse Trampoline Park Websites Online
Since you may have no ideas about what your trampoline park website would look like at the beginning, the best way is to learn from others. Search online for all the popular trampoline park brands and check how their websites are built, what information they show, etc. Generally they will show elements like company introduction, tickets selling, membership, parties&events, locations, franchise opportunities, safety, etc. Browse websites as more as possible, learn from their advantages and think about how to differentiate from them. Once you've built basic ideas, you can start to work on building it.
2. Hire a Web Developer or Designer
If you've got enough budget, you can consider to hire a web developer or designer. Always a correct choice to leave it to professionals, as you probably don't have any website-building experience. You can consult some website developing companies and choose one to cooperate with. Share your ideas with them, offer all the necessary information and let me develop the website for you.
3. Create the Website on Your Own
Creating your trampoline park website on your own may not be possible in the past if you're not a professional. But now the web technology has developed so fast that there are many website building tools to help you. Website builder tools like WordPress, Shopify, Mengto, etc can make creating a basic website very simple. If you've got time, you can give it a try and create a website you can be proud of.
In conclusion, creating a business website for your trampoline park will help build your brand awareness, assist efficient operation and help expand business. It's like a must-do step. Do not forget to include it in your business plan when you're planning to start an indoor trampoline park.