The Top 10 Best Trampoline Parks in the World
Trampoline parks, as a new way of entertainment and exercise, are gaining great popularity over the past decade and due to the growing popularity, the number of trampoline parks is increasing dramatically all over the world. You probably can find several parks in your city, and they're offering visitors unique fun experience and healthy lifestyle. We present you top 10 best trampoline parks that worth visiting, and if you have plans to build a trampoline park, they can be good example cases for you to study and offer you more ideas or solutions for a successful trampoline park business.

The parks are listed in random order and each of them offers its own unique experience that brings visitors repetition day by day.

1. Sky Zone Trampoline Park
Sky Zone is a one of the original trampoline parks. Since its launch in 2004 in the Las Vegas Valley, Sky Zone has expanded to 17 states and 3 provinces, with plans for locations in additional states and provinces. Visitors of all ages can enjoy great fun in Sky Zone, bouncing from one trampoline to another, diving into pit filled with foam blocks from trampoline, compete against others in a trampoline-based version of dodgeball, etc.
Sky Zone is a perfect choice for parties and events. The can offer birthday parties, bachelor parties, holiday parties and any celebration you can think of. And it can offer full facility rentals, which means you can rent the whole park to yourself to throw parties, do team building, or any other kind of events.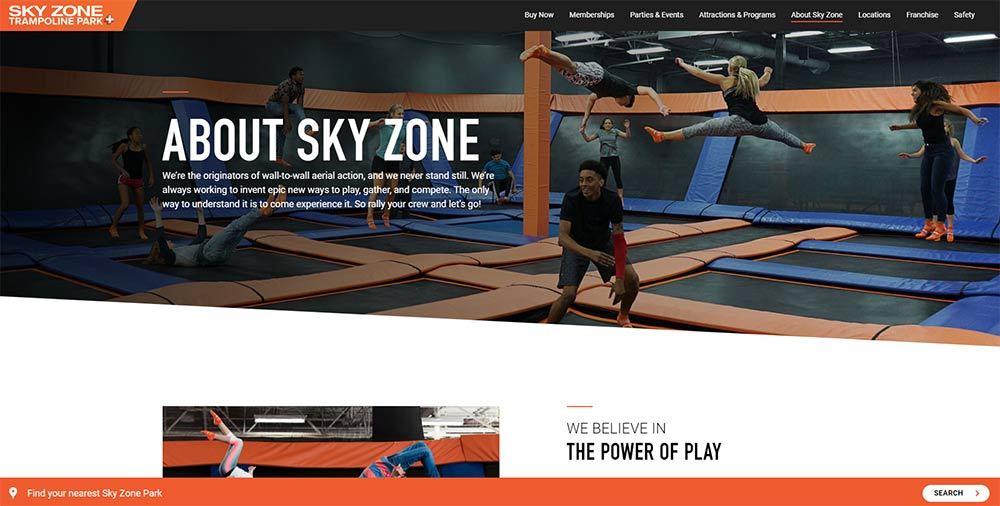 2. Urban Air Trampoline Park
Urban Air Trampoline Park, also know as Urban Air Adventure Park, is where fun takes flight. Other than traditional trampoline park games, Urban Air offers a variety of adventure park attractions, like sky rider, indoor skydiving, go-karts, ropes course, climbing walls, laser tag, wipeout, etc. No matter what age you 're, you can always find attractions you like.
Urban Air can take your party to a whole new level, and it continues to be voted the best kids birthday party place year after year. They have party reservation specialists to handle all the details from beginning to end, all you have to do is show up and have fun. And they have a handful of packages to choose from, like classic party package, glow birthday party package, etc.
Urban Air has a number of locations within the United States, you can search on their website to find the park in your state.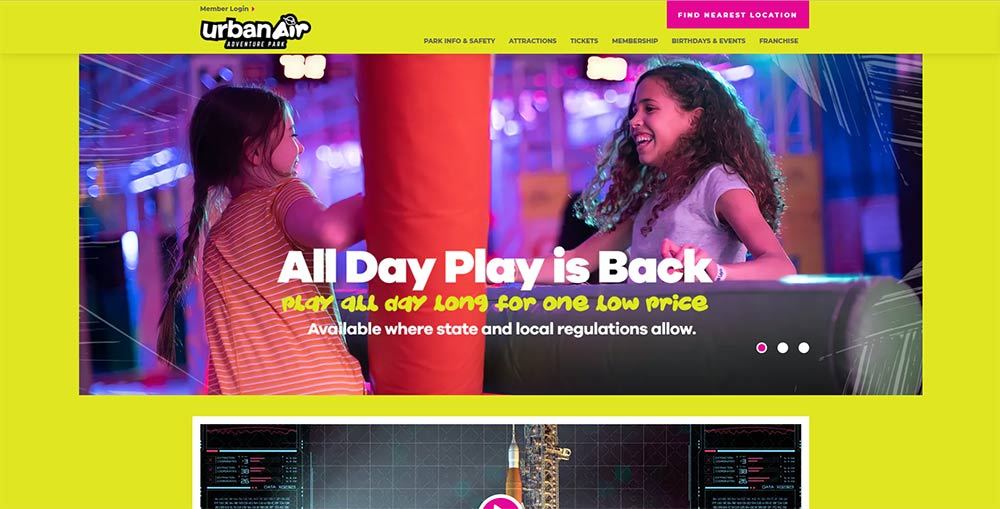 3. Big Air Trampoline Park
Big Air offers high-flying fun for the whole family where you can literally bounce off the walls! Jumping surfaces include trampoline dodgeball courts, slam dunk courts, ninja-warrior courses, launch pads, foam pits, a massive freestyle court, climbing wall & much more!
Big Air Trampoline Park has a number of locations across the United States. They offer birthday parties, family activities, Cosmic Nights, fundraisers, Toddler Time, and many more.Each location has their own specific website, so you'll need to click through those on your own. Each location also offers a number of different things that will definitely have parents interested.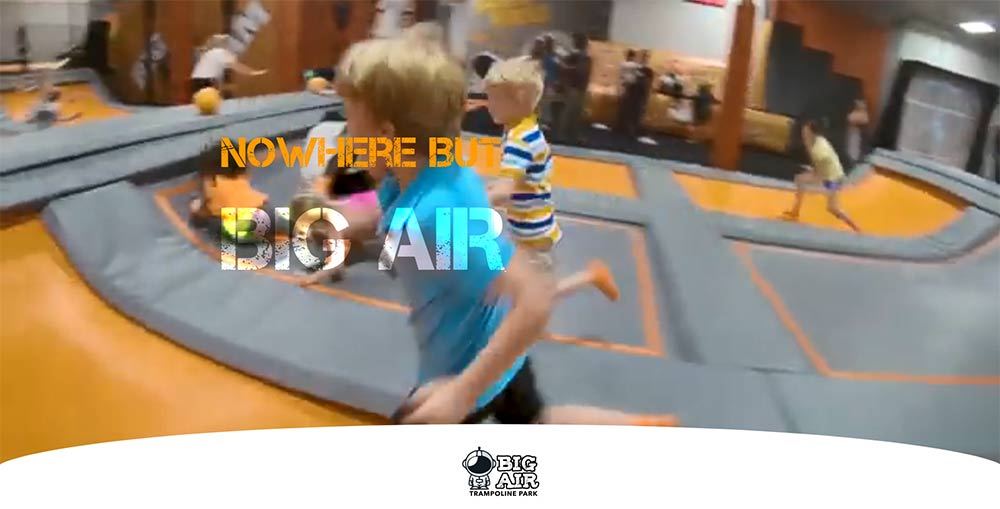 4. Altitude Trampoline Park
Featuring thousands of square feet of indoor trampolines and various attractions, Altitude Trampoline Park is an exciting destination for families, groups, and individual jumpers to have healthy, athletic fun. Altitude is good at cooperating with other entertainment companies and integrating their popular attractions into their parks, like Valo Jump from Valo Motion, climbing walls from Clip N' Climb, reaction games from Rugged Interactives, etc.
Altitude Trampoline Park has a large number of locations all across the United States, the UK, and more. And it as well offers a handful of events and parties you can enjoy with friends and families, like birthday parties, fitness classes, group events, holiday events, etc.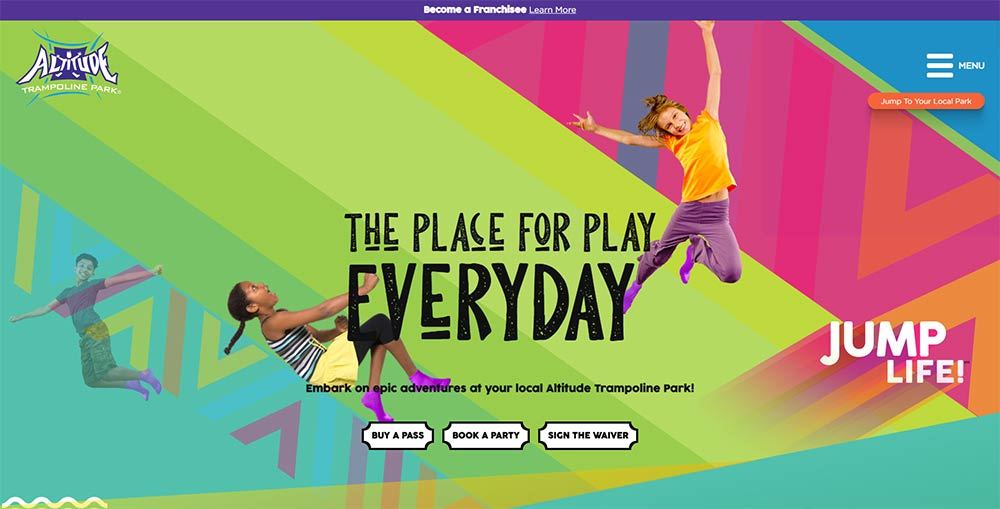 5. Launch Trampoline Park
Launch Trampoline Park, interestingly enough, was created by retired NFL cornerback Ty Law, a three-time Super Bowl Champion who played for the New England Patriots. It is an innovative leader in the family entertainment industry. They bring new and exciting attractions to their locations, focusing on guest experience and promoting a positive, forward-thinking company culture.
Launch Trampoline Park has a number of locations across the United States, they offer a variety of no-stress, off-the-wall fun party packages to meet your party needs. Packages include trampoline time, laser tag, private rooms, food, prizes and more!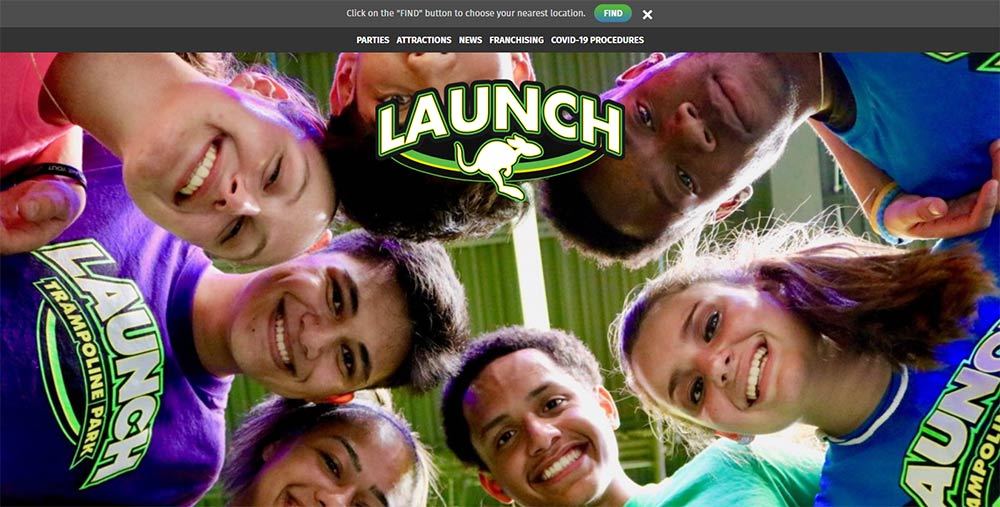 6. Flight Trampoline Park
Flight is a leader in family entertainment, who focuses on fun, family, fitness, parties, events and exciting sports! They have created indoor adventure parks for all ages featuring trampolines, ninja warrior courses, dodgeball, climbing structures, laser mazes, ice skating, virtual reality games, and more—all under one roof, making Flight a perfect place for hosting parties, events, or for having fun and being active with friends and family.
Flight so far has 13 locations in the United States and Canada, and dozens of exciting activities for all ages and abilities.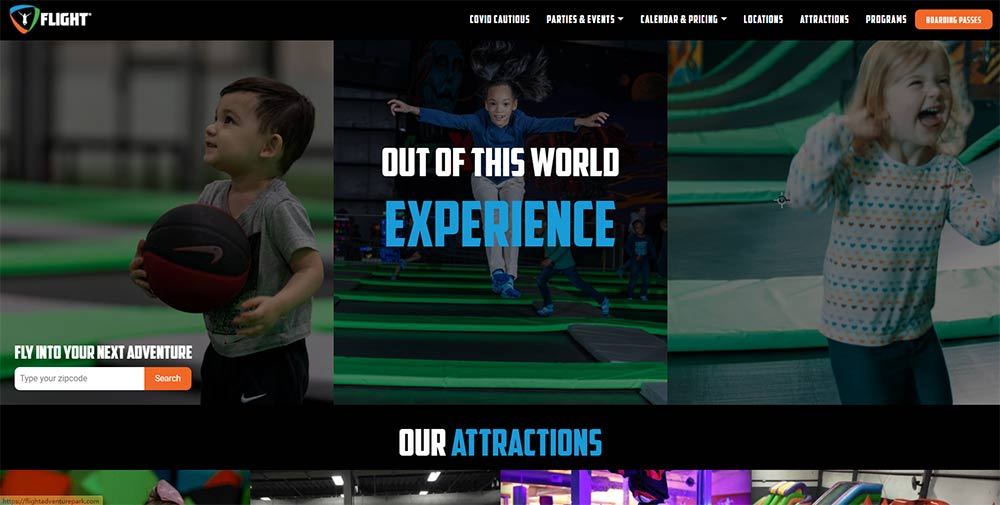 7. Get Air Trampoline Park
Get Air Indoor Trampoline Park has a bunch of locations across the globe, just waiting to be discovered.
Depending on the location you go to, there are a number of party packages, attractions, and events to take part in. Some of these include a Ninja Course, Getaway, Fun Sponge, Trampoline Knockerball, and the Flip v Trampoline Park!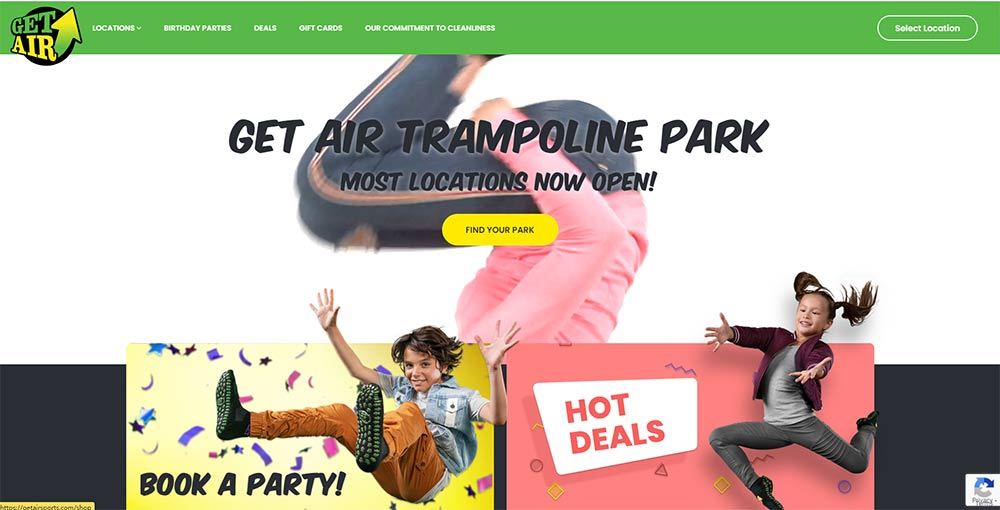 8. Ryze Trampoline Park
Ryze Trampoline Parks (or simply Ryze) is a chain of trampoline parks operated in Europe and Asia and owned by CircusTrix. The Ryze trampoline parks are located in Hong Kong, Edinburgh, Glasgow and Dundee.The Hong Kong park was the first one announced in January 2014 and opened that July. It was Asia's first indoor trampoline park at the time of its launch. In its first two weeks of operation, Ryze Hong Kong saw around 16,000 customers.
Ryze is on a mission to create the world's most awesome trampoline parks. With over 25 operating facilities, including both the RYZE brand (International Parks) and their U.S. affiliated parks under various brands.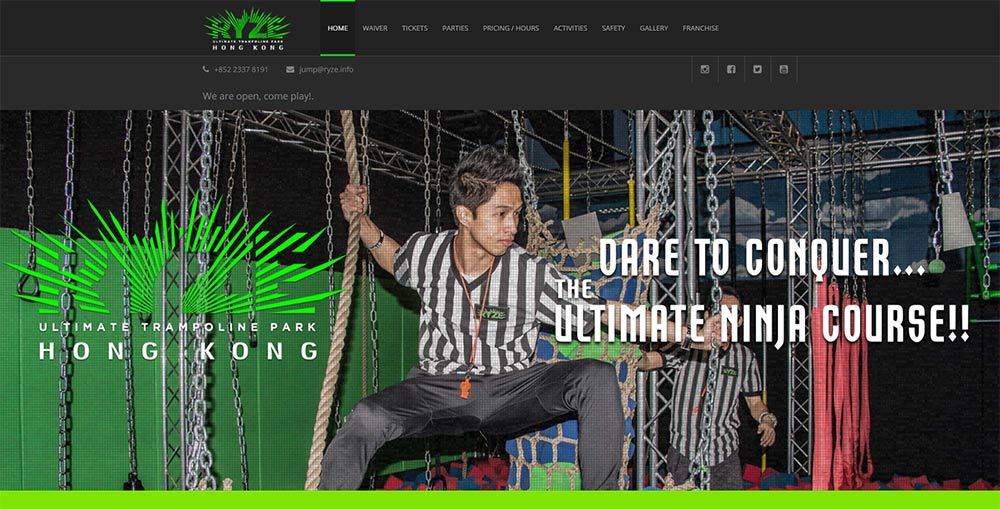 9. Helium Trampoline Park
Helium Trampoline Park in New Berlin is the first of its kind in Greater Milwaukee, and the state of Wisconsin.In Helium trampoline park, visitors can try all the popular trampoline park games and experience adventure attractions like ninja track, laser tag, zorbing and bungee jumping, etc.
They offer options for summer camps, group events like school outings, family fun nights, church gatherings, corporate team building, etc and birthday parties.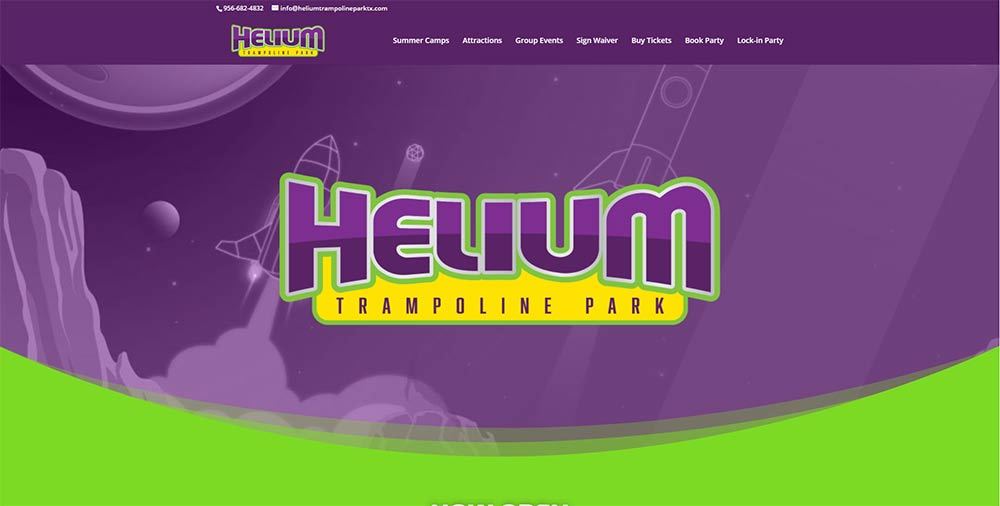 10. AirMaxx Trampoline Park
With a wide range of attractions, Air Maxx trampoline parks attract those who are more eager for sports, games and jumping, as well as those who prefer leisurely entertainment. They are also prepared for the thrill-seekers with the ninja lines, inflatable pillows, trapeze and other adrenaline attractions.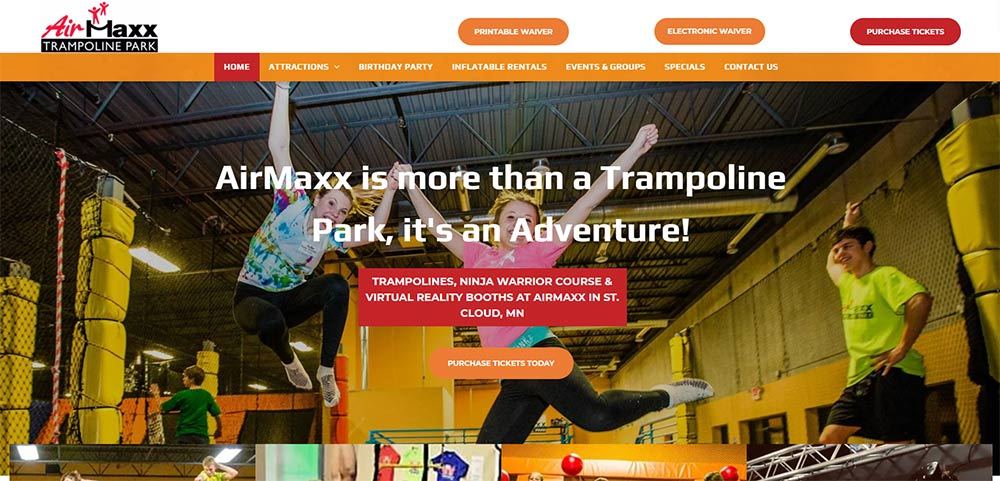 Related reading:
How To Start an Indoor Trampoline Park?

Be a Trampoline Park Franchisee Vs. Be an Independent Trampoline Park Owner