How to Choose the Right Trampoline Park Manufacturer?
If you're thinking about starting an indoor trampoline park, you should choose a right trampoline park manufacturer to help make your dream come true. But when you search on the market for an ideal manufacturer, you will find that there are so many options out there. Making the right decision on choosing supplier for your trampoline park is quite important, you're not only choosing an equipment manufacturer, but a partner that offers turn-key service from expert advice on location to professional design proposal and constructing a trampoline park. Then here comes the question, how can you choose the right manufacturer? Here we listed 6 factors for your to consider before your decision.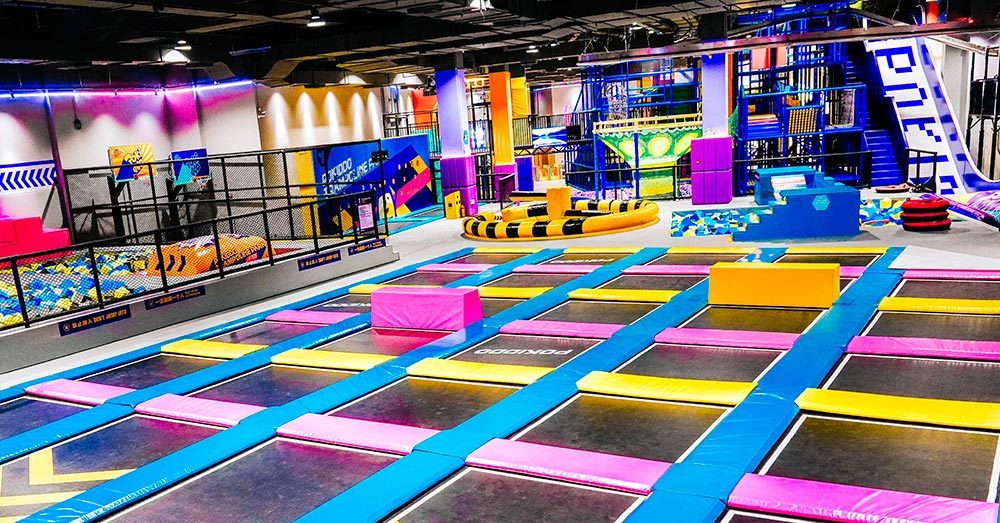 1. Choose a Reliable Trampoline Park Manufacturer with Years of Experience
To choose a reliable trampoline park manufacturer, you should do some deep investigations.
First, check if they have professional business website, read the company introduction to know how many years they've been in the industry, what service they can offer, how many projects they've done, etc. More information as possible.
Related reading:
Why and How To Create a Website for Your Trampoline Park?
Second, check about their social medias like Linkedin, Facebook, Youtube and Instagrams, etc. A real trampoline park supplier company will surely build their social media platforms as a promotion strategy. You will probably find the projects they've done worldwide.
Third, get the contact information from the website and communicate with their sales to get more information. Collect all the information and form a basic evaluation of the possible trampoline park manufacturers.
Fourth, arrange a business trip to the companies. Seeing is believing. Direct communication is the best way to evaluate the companies. If a business trip is not possible in such a special situation, you can arrange a virtual business meeting on skype, zoom, etc. And you can also request them to do a simple company tour through the screen.
Last but not least, always keep a sharp eye through the whole process. If you find any dishonest behaviors from the trampoline park manufacturers, like put projects pictures from other company on their own website or social media, be careful with them and you can ask them directly for an explanation.
2. The Trampoline Park Manufacturer to Design from Operator's Point of View
The design ability is a very important factor to consider. Many trampoline park manufacturers may not see the fact that a trampoline park should always be designed from the operator's view.
Why there's such a problem? It's mainly because most trampoline park manufacturer don't have actual experience on running a park. They probably cannot take the need of low operating expenses into consideration while they're doing design, thus cannot maximize the use of every inch of your building space. When you choose a trampoline park supplier, you can first consider the one with operational experience.
3. The Manufacturer Must Take Safety as Priority and Have Certified Equipment
When you plan to build a trampoline park, your goal is not only to build a profitable park, but also to ensure it would be safe enough to bring happiness to customers. Trampoline park safety should always be the priority, no matter for park owner or manufacturer.
Two tips for you to find a trampoline park manufacturer with certified equipment.
First, check for the safety standard in your country. There are standards like ASTM F2970, PAS 5000, 2PfG 2524, etc. Confirm which standard your park should follow, then find related documents and do your homework. Your knowledge of the safety standards will probably save you lots of trouble.
Second, communicate with the manufacturer if they've got certification for their equipment and which standard they conform with and ask for related documents.
4. The Manufacturer with ability to Adapt to Current Trends
In a fast growing world, the trends for trampoline parks are changing a lot. You will probably have to put the most popular attractions in your park to meet the demands of the modern young people and teenagers. Make sure the manufacturer you find has the ability to follow the current trends and launch new products. You should do some investigation about the popular trampoline park attractions and check with the potential suppliers if they can do it.
5. The Manufacturer with Whom You Communicate Efficiently
No matter what business you're doing, the relationship and your personal feeling are also important. If you're communicating with some professional company, you will find everything goes efficiently and smoothly. Your whole business experience would be quite good. No matter what problems you meet, you will find a solution to solve together. But if you're with someone who cannot understand your requirements or needs well, it will probably waste lots of your time on explaining yourselves. So choose the trampoline park manufacturer who can always be on the same page with you.
6. The Trampoline Park Manufacturer with Bonus Services
It may be your first time to start a trampoline park, it would be very helpful if your manufacturer can offer some bonus services. For example, if your manufacturer has related operational experience, he can offer you many ideas on how to run a trampoline park successfully like how to do a grand opening, how to do birthday parties, how to do holiday events, etc. The more service the manufacturer can offer, the less sleep you will lose over the whole project.
In conclusion, you're not only choosing a equipment manufacturer, but a partner for your trampoline park. Do not focus on the price only, keep your eyes sharp and choose the partner offering the best service for you.