Tips To Prepare a Business Plan For Your Trampoline Park
Writing a trampoline park business plan is the first step to a successful trampoline park business and it's not that complicated. Making a business plan before really starting your business can far more than just help you to know what you need to do and what you are likely to meet. You need to ask yourself why you need such a business strategy. You may have a good idea for this trampoline park business in your head but perhaps you don't know how many steps you need to make this business plan elaborate and truly useful. The 5 tips following may help: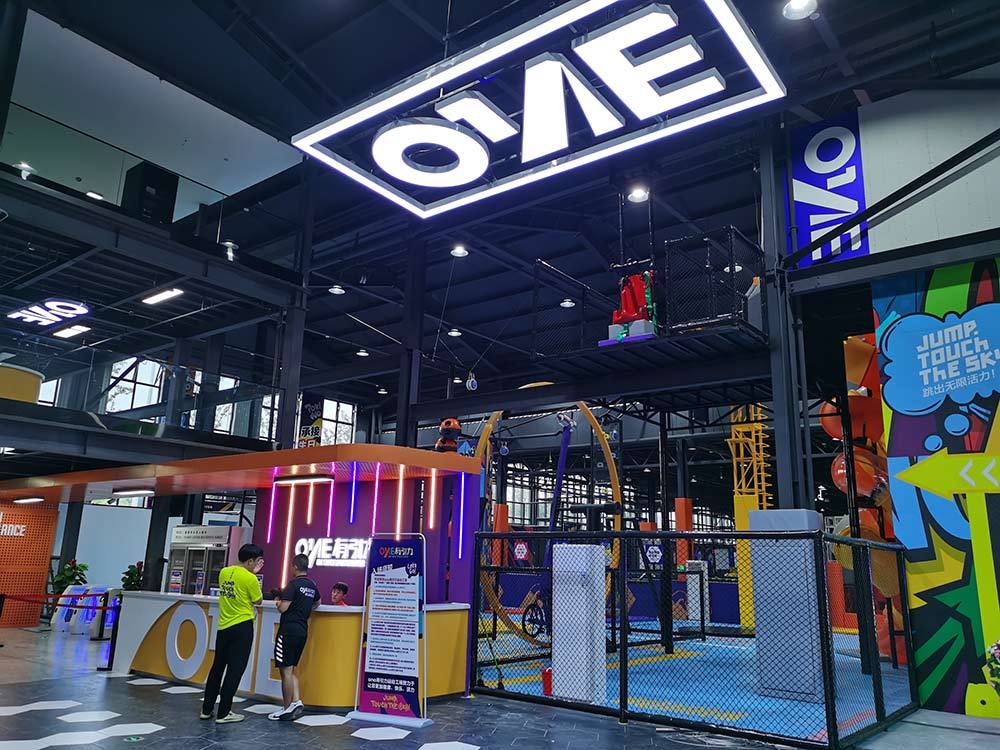 1 Executive Summary for Trampoline Park Business
The first step is to do an executive summary which is an overview of your business and your plans. Generally, the executive summary includes the most important points and the smartest ideas of your plan. Actually, when investors evaluate your trampoline park business (if you need investment), they may just ask for your executive summary only, which also shows how crucial the document is. When you are writing the executive summary, you should summarize the problem you are solving and the challenge you speculate you might meet and the corresponding solution. Since you have conceived about your service and equipment, it's good to give them a description in the executive summary. Don't forget to add the description of your target market, your team and your financial situation presently.
2 Trampoline Park Products & Services
For a trampoline park business, you know that the trampoline park products or equipment and services are the most crucial part of the whole business. So when you make this business plan you should decide the price mechanism and the service category as well. Of course trampoline park is not small, before you order or buy any facilities or equipment, you should make sure safety is the highest priority above all the standards of facilities or equipment. When it comes to formulate a service plan, learning first is always a good way. You can investigate service modes which other trampoline park businesses use then adjust these service modes to fit your own business.
3 Market Analysis of Indoor Trampoline Park
The market analysis is mainly about choosing the target group of people you plan on selling to. Make a specific description of your target market first. We know that trampoline park is a playground for kids, so the target customers of a trampoline park business is probably are kids' parents. But as an elaborate business plan, this plan should include a certain group of people near certain places, such as students of some certain schools or children living in a certain neighborhood. You can figure it out that it's better for your trampoline park to locate in a place where there is no other soft play park.
4 Marketing & Getting Customer for Trampoline Park
As what mentioned before, you my have learned other service modes and had a rough description of price mechanism of your business, then it's time to give them details. That's what this section does in the business plan. For marketing, you may have known that an official trampoline park website can be a good way for your customers to know your business in detail so you probably need a colorful, attractive and lively website with nicely designed. By the way a good website is likely to be the first thing your customers will see. Therefore you also need to decide what to put in the website. And a social account is in need too, such as Facebook page or TikTok account, you could upload any legal content you think could promote your business, such as the safe and healthy equipment you have or the photos of children's bright smiles. Don't forget to make your telephone number and e-mail address clear. And price of your service is always the most definitive element when it comes to designing a website, and the features and advantages of your service are important too.
5 Trampoline Park Business Operation Simulation
Last, but certainly not least, is simulate your trampoline park business operation. It's a crucial chapter for your business plan. Remember an operation simulation could help you to complete and improve your business plan. You will find the unsuitable part, bugs or faults of the plan which may be the price or the service mode or even marketing. Then you still have enough time and money to adjust your business plan with no cost. If you find pitfalls, you can avoid them in real operation. Of course you can consult with people you trust or your business management team on the business plan, take some advice and make the business plan perfect.
A good business plan can not only help you make your business ideas come true, but also help you get a loan. So you should outline the business plan and clearly list the profit your trampoline park business will get.