Membership Cards, Promo Cards, Gift Cards for Marketing of Trampoline Park
If you are having a plan to jump into the trampoline park business, congratulate you that you're getting on the board of a fun and exciting business opportunity. However, like any other business, you should get well prepared for the launch of your trampoline park. There are many marketing methods that can help your business grow and succeed under fierce competition. In this article, let's take a look at the cards-related marketing strategies for your reference.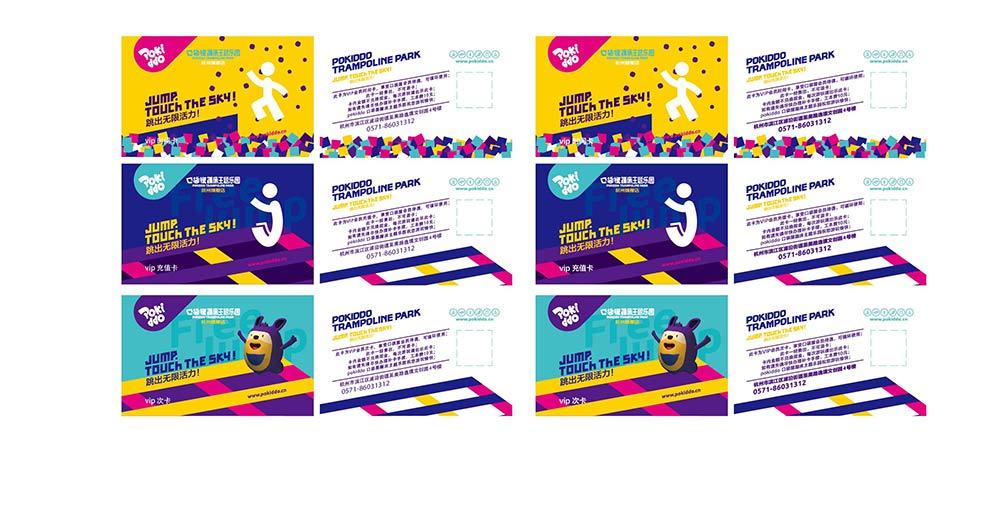 1.Pre-sale membership cards - Earn revenue before launching your trampoline park
The overall cost to build a trampoline park includes startup and ongoing costs, and comparatively it's a big investment. Simply put, starting a trampoline park is expensive. Before you launching your trampoline park, some investors may only have little cash in hand for the early operation period. To solve this problem, you can consider a pre-sale on your membership cards or jump passes. Your trampoline park can start earning revenue before its grand opening, sounds great, right? A pre-sale can quickly relieve your cash shortage problem and what's more? The pre-sale can bring advertising effect along with the buss it creates. People get excited when they are a part of something new or they get a great deal on something. when people get excited, they will talk about it. Word of mouth is the best marketing with minimal effort.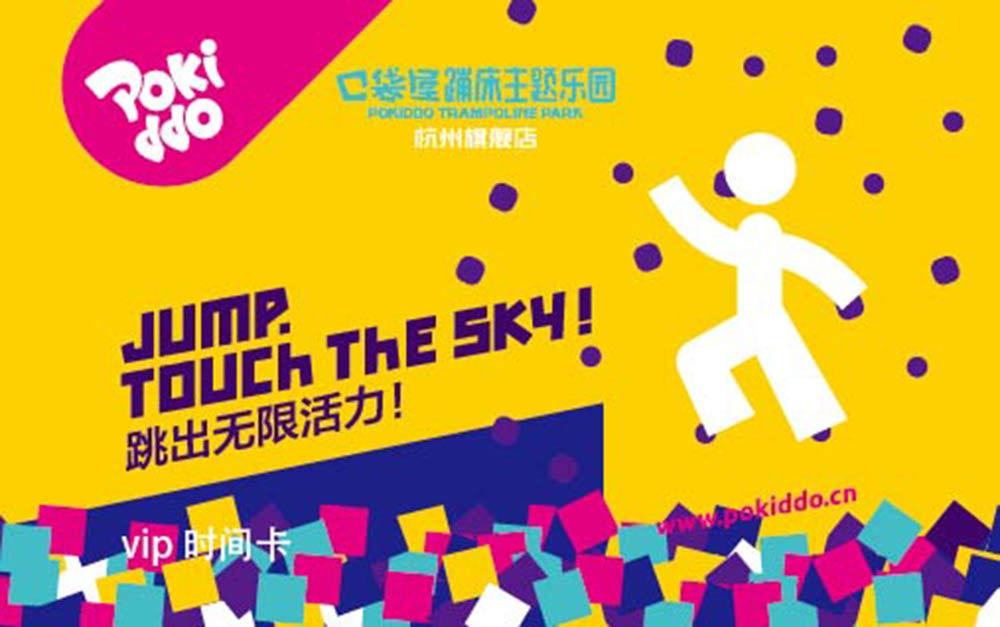 No matter you will choose to do pre-sale or not, membership cards are a must marketing tool for any trampoline parks, adventure park or FEC. The ones that will buy your membership cards are mostly your loyal customers who will repeat visiting your parks. Their repetition will keep bring you more money as they will have other spending habits like buying snacks, drinks, etc. And the best part of it, they can be the best advertisers for your park because they will bring more friends to enjoy fun or throw birthday parties to make your park known to more people. So promoting membership cards is a must-do strategy and keep building relationships with your members.
2.Promo cards - Keep grow your trampoline park business
Promo cards can be used for customers who do not know your trampoline park well. They may be concerned about the safety or hygiene, so the promo cards can give them a chance to get into your park, experience it and win them over for future visiting.
Actually promo cards can be used as marketing tools for any customer. If your target customers are children or teenagers, you can consider to reach out to schools about offering promo cards as a nice treat for kids. A good relationship with schools established would be very helpful for your trampoline park business. You can also give out your promo cards at some local events to bring in more new customers. Both can be identified as strategies to build brand awareness and attract customers to your trampoline park.
3.Gift cards - Perfect gifts for customers and help increase repetition
Gift cards are a very familiar marketing tool, which can be used to bring in new customers in an effective way. You can imagine, when you give your family member a trampoline park gift card, you are introducing him or she to a place you like. Probably he or she will like it once they enjoy a great time there. Simply put, a gift card can either be a card to bring back your old customers or be a great referral to bring in new potential customers.
Membership cards, promo cards and gift cards can serve as a necessary part of your marketing plan to get your trampoline park business off to a good start.