What Can Trampoline Parks Do to Survive the COVID-19 Pandemic?
The COVID-19 pandemic has been a crisis that puts universal strain on businesses all over the world, especially for those built on in-person services like trampoline parks. You will find many trampoline parks worldwide were or are still facing temporary closure under local health department's regulations. And you see some long-term shutdown may even make some parks end up bankruptcy due to their large ongoing costs. However, not all trampoline parks are sitting tight there and facing destiny without doing nothing. It's a time of "survival of the fittest". There are still some strategies you can think of to survive the crisis.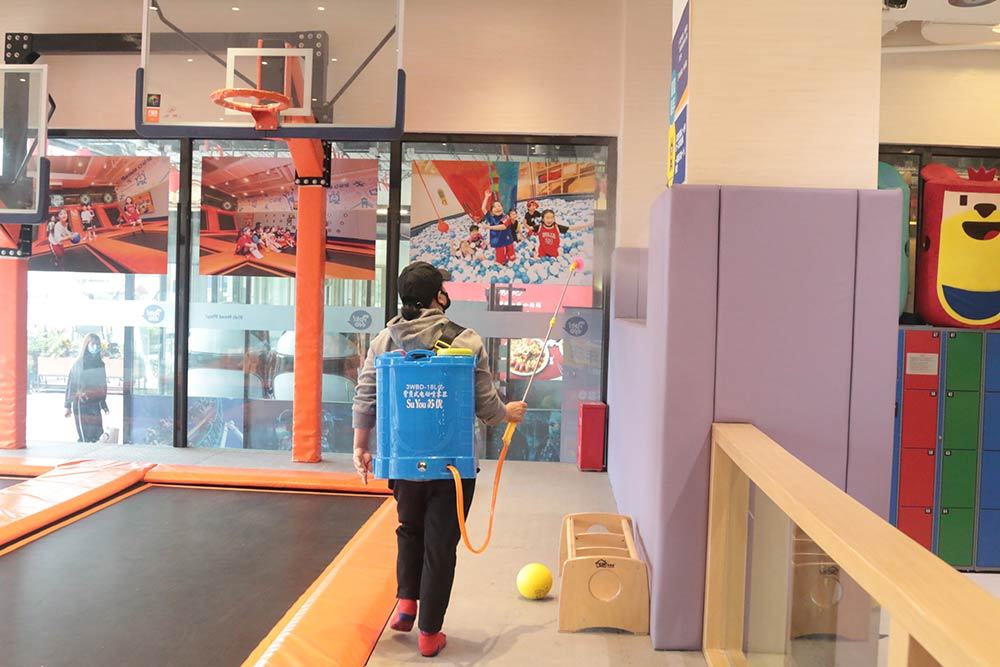 Build confidence among team and brainstorm for strategies
The covid-19 is an unexpected crisis for the whole world. All trampoline parks are facing the challenge. It's how you deal with the challenge that matters. If you're a trampoline park owner, the first thing you have to do is to build confidence among your team, try your best to keep a positive attitude and look for solutions in such a situation. A team with the sense of loyalty would be very important for the survival. You can arrange virtual meetings on zoom or social media to discuss what you can do during the lockdown. Keeping connected with the team can make sure everyone is ready to engage and excited about returning to work.
Stay connected with customers through social media
It's important to take different approaches to stay connected or engage with the wide range of customers. You can let your park operators create content, like coming up a series of active play ideas for parents and children to do while stuck at home. You can throw a challenge or contest on social media. You can encourage your customers to share the best photos or videos of playing in your trampoline park on social media to win free tickets after reopening. You can let party experts throw free virtual birthday parties via zoom video calls. There are many ideas you can come up with for connection with your customers.
Keep up with local regulations of relevant health departments
Always keep up with the latest news about local pandemic status and regulations of relevant health departments. They will guide you on when and how to prepare for the reopening of your trampoline park. You can share the news and regulations with your customers on social medias to keep them updated. Once the lockdown bans are lifted, you can soon return to business in a fast and safe way.
Always prepare for the reopening of your trampoline park
You should always be actively preparing for the upcoming re-openings so your trampoline park will have highly-successful starts. The reopening plans cross all functional lines, including marketing, operations, training, health and safety preparation, etc. The health and safety plan should be well-coordinated and clearly communicated to ensure compliance with local protocols required by health department.
It's a time of strengthening brand awareness and operation ability.
During the lockdown, your team has the time to stop and think about how to strengthen trampoline park brand awareness and how to grow your trampoline park business in a more competitive way. You can resort to all the possible free tools for marketing. For example, you may only focus on one or two social medias before, during this period, you can build more platforms and create contents to share. You can brainstorm about what you can further do to strengthen your operation ability. You can bring up more ideas for building courses or throwing parties to upgrade your service.
Every cloud has a silver lining. Always be optimistic for the future and face the challenge in a positive way, it's true for your life, so is for your trampoline park operation. Your will find all your efforts during the lockdown will make your trampoline park stand out from competitors after reopening.
Related reading
Health and Safety Guidelines for Trampoline Park Reopening