What are the Trampoline Park Trends and How to Take Advantage of Them?
Trampoline park are among the fastest growing in the amusement park industry. You will find the number of trampoline parks has increased dramatically in the past two decades. If you are owning or operating a trampoline park and want to make it a success, you have to stand out from the increasingly fierce market. You will need to know the current market trends, the demands of customers, new products development and more. Simply put, you should stay updated with the trampoline park trends and take advantage of them.
1.The Average Age of Jumpers is Getting Higher
At the beginning, the trampoline parks were originally targeting kids and teenagers, who just love to jump around. However, research data shows that the average age of jumpers is getting higher. There are more and more young people in their 20s, 30s and 40s loving to enjoy themselves in trampoline parks. Such a trend means that trampoline park owners should start to seeking strategies to meet the needs of older age groups. For example, in the trampoline park design, you should add more trampoline park attractions that suite young adults, like obstacle courses, climbing walls, adventure attractions, dodgeball fight, etc. And the decoration of the venue should catch the attention of young adults. In the marketing phase, you should clearly position your trampoline park as an entertainment park with activities for all age groups rather than a place for kids and teenagers only. Be more creative and develop events or programs that can attract young adults.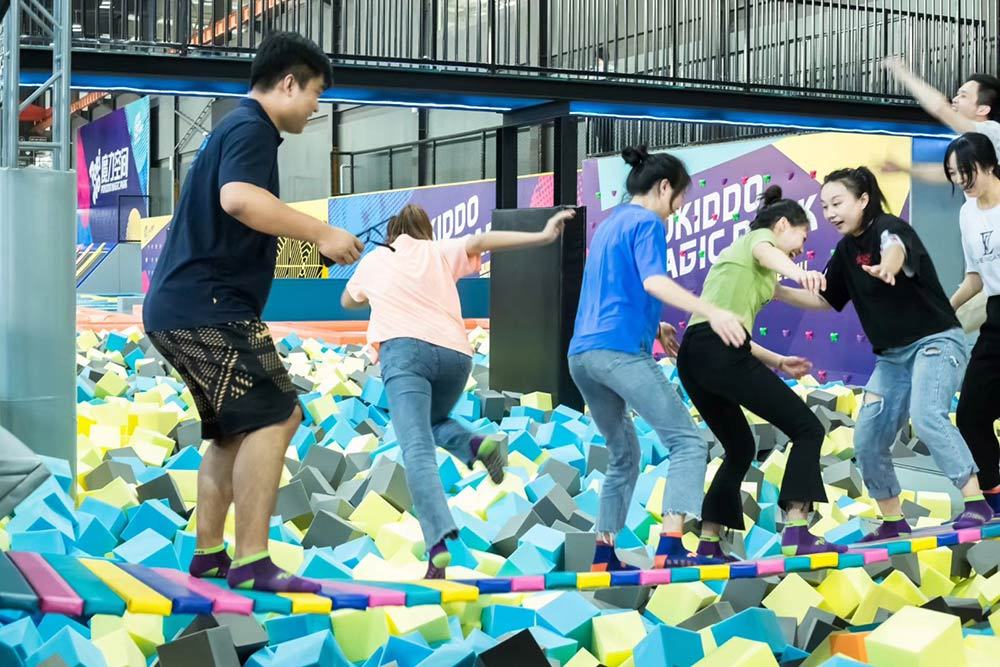 2.Increased Demand for A Diversity of Attractions
The trampoline parks industry has come a long way. At the beginning, trampoline parks were mostly filled with trampolines, it's like eighty percent of the space were trampolines. Now you find that trampoline parks are a combination of a diversity of attractions, which is happening as a result of increased customer demand for variety. People are looking for entertainment park that will keep them engaged for longer with various fun games. It's the customer demand that drives the trampoline parks industry moving forward. To meet the trend or stand out from fierce competition, trampoline park owners should be keen about what attractions are popular on the market and keep updating your facilities to increase customers repetition.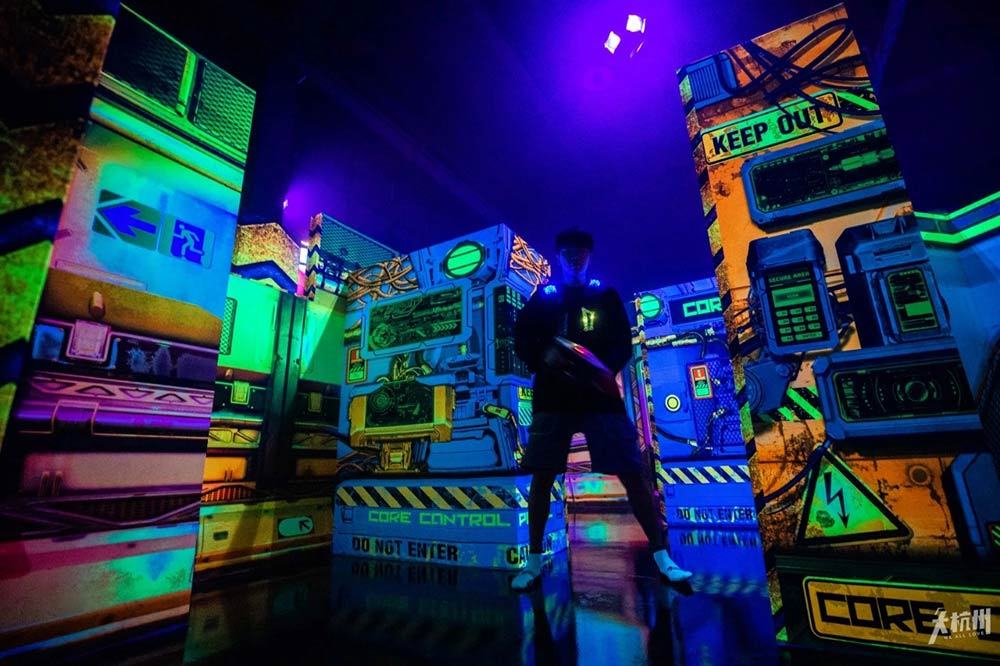 3.Trampoline is Becoming An Exercise Alternative
More and more people are seeking for a healthy lifestyle, however traditional exercises like jogging are not appealing for most people. You probably heard lots of stories like, a friend made up his or her mind to do exercise, but soon gave up after a few times of jogging. So there's an increased need for fun ways to exercise and get in shape. And what's interesting, A NASA study found that trampoline jumping is 68% more efficient than running or jogging. Trampoline is becoming a popular exercise alternative. For trampoline park owners, you can hire a fitness coach and develop some courses on trampoline for young people. You can turn your park into a placer where customers can get in shape while enjoying healthy physical activities.
Related reading:
NASA Proved Trampolines to Be the Best Physical Activity

4.Health and Safety Regulations to Prevent Increasing Injuries
Trampoline parks are an fun place for both kids and adults. It's a great joy to see people jumping around, laughing and enjoying their great day with friends or families. However, you may also find that the incidences of injuries have been on the rise. All the trampoline park owners or operators want the players to enjoy themselves in their park, not end up in the hospital. To prevent such a bad trend, owners should adopt stricter health and safety regulations or measures. It's part of your responsibility to ensure the safety of customers. Some important measures include but not limited to the below:
Warm ups and safety training for jumpers
Keen supervision of jumpers
Proper setup and design of trampoline park
Regular inspections of park facilities
Adhere to technical standards eg. ASTM
..............
And by the way, in such a special situation with covid-19, extra sanitizing measures should be implemented as per local health department to ensure the health of customers and staff.
Related reading:
How to Ensure Trampoline Park Safety or Prevent Injuries?
5.Online Ticket Booking is Increasing
Online shopping is becoming quite normal due to its efficiency, same with online ticket booking for trampoline parks. And under such a special situation, physical distancing is very important, so making transaction procedure touch-free is a must-do. You can put all the necessary details on line so customers can make full reservation like dates, time, number of tickets and customer's information. If possible, allow customers to sign waivers online. In this way, customers can go straight to having fun immediately once they arrive at the park.
Related reading: