How to Plan Halloween Costume Parties in Trampoline Park?
With Halloween just around the corner, is your trampoline park ready for the upcoming parties? Halloween or Hallowe'en, also known as Allhalloween, All Hallows' Eve, or All Saints' Eve, is a celebration observed in many countries on 31 October. Halloween activities include trick-or-treating, attending Halloween costume parties, carving pumpkins into jack-o'-lanterns, lighting bonfires, apple bobbing, divination games, playing pranks, visiting haunted attractions, telling scary stories, as well as watching horror films. In recent years, trampoline parks have been a favorable choice for teenagers and young people to enjoy Halloween costume parties. For trampoline park owners, you should get well prepared for the celebration and manage to plan unforgettable parties for all the visitors. In this article we will offer a few ideas on how to plan Halloween costume parties in your trampoline park.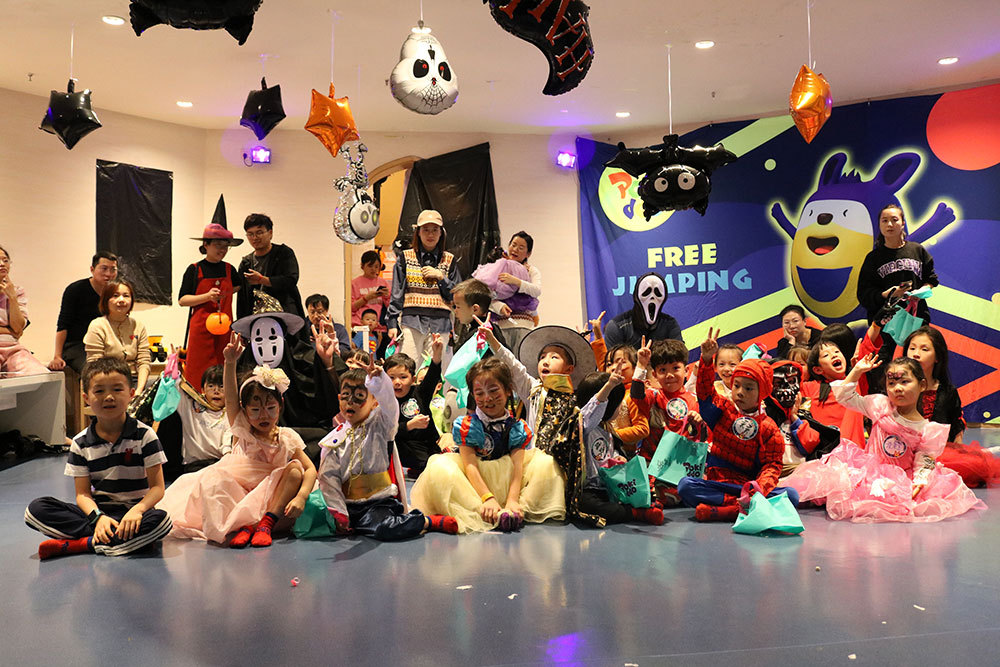 1.Do a Plan for the Halloween Costume Party
A good plan is like a good start, and well begun is half done. You can arrange brainstorm meeting with your staff team and draft up a detailed plan for the upcoming Halloween costume party. You will discuss and decide on some matters including but not limited to: the date for the party, how many sessions you plan to do, what will be included in the Halloween party package for customers, what activities do you plan to do, how can your park differentiate from competitors, how to create spooky atmosphere, and more. Your staff team are probably young, and they will know what teenagers and young people will like. Try your best to come up with a bunch of new ideas and then turn them into a detailed plan. Once the plan's decided, your team can start to do the preparation.
2.Advertising on Social Medias for the Upcoming Celebration
During your preparation, your marketing team can start working on the advertising and attract customers to book the Halloween party package. It's probably not your first time to do Halloween, you can use photos or videos of the past Halloween parties to do graphic design and videos, and then post on your website and social media platforms. If you have special packages, deals or gifts, make customers know and attract them choose you instead of others. Simply put, make people know why your party would be more fun and worth going.
3.Spooky Decoration In Your Trampoline Park
No Halloween party is complete without the right decoration to add to the feel of the party. Try your best to decorate your trampoline park spooky and hilarious. It can include fake cobwebs, carved pumpkins, posable Halloween skeleton, hanging bats or spiders, scary witches, and more. You can search online for more novel ideas and buy decoration staff from local or online shops. By the way, you can also create spooky sounds or festive music to create more fun.
4.Inspire Visitors to Come Costumed
Halloween is about two things: candy and costumes. No party is complete without Halloween costumes. For customers, thinking about what to wear is one of the best part for the Halloween party. When they show up at the party with a variety of spooky clothes, they can be the best 'decoration' for your trampoline park. Remember to remind customers, Whatever they decide to dress up as, make sure that they can move and jump around. Also make sure that there are no part of the costume that can damage the trampolines.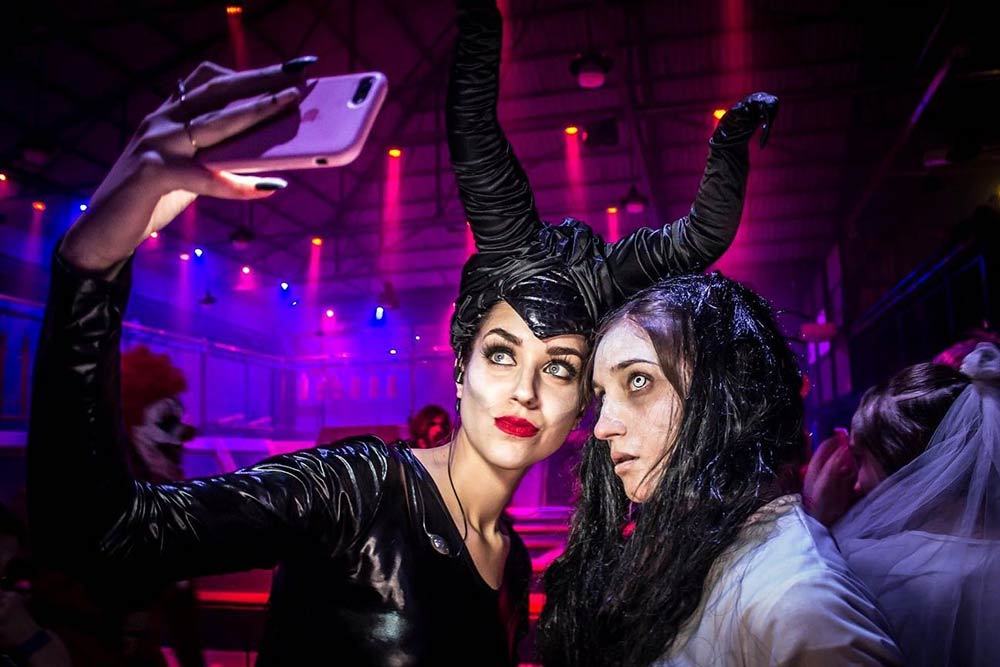 5.Halloween Face Paint Service in Your Trampoline Park
Free Halloween face paint service is a great idea to make your trampoline park stand out. Most people would expect to make their Halloween characters more vivid and scary with makeup, but have the difficulty doing it on their own. So you can consider to hire a face paint artist to offer service for customers. With the scary faces, they would love to take selfies and share photos on social media, which would be a great marketing for your trampoline park.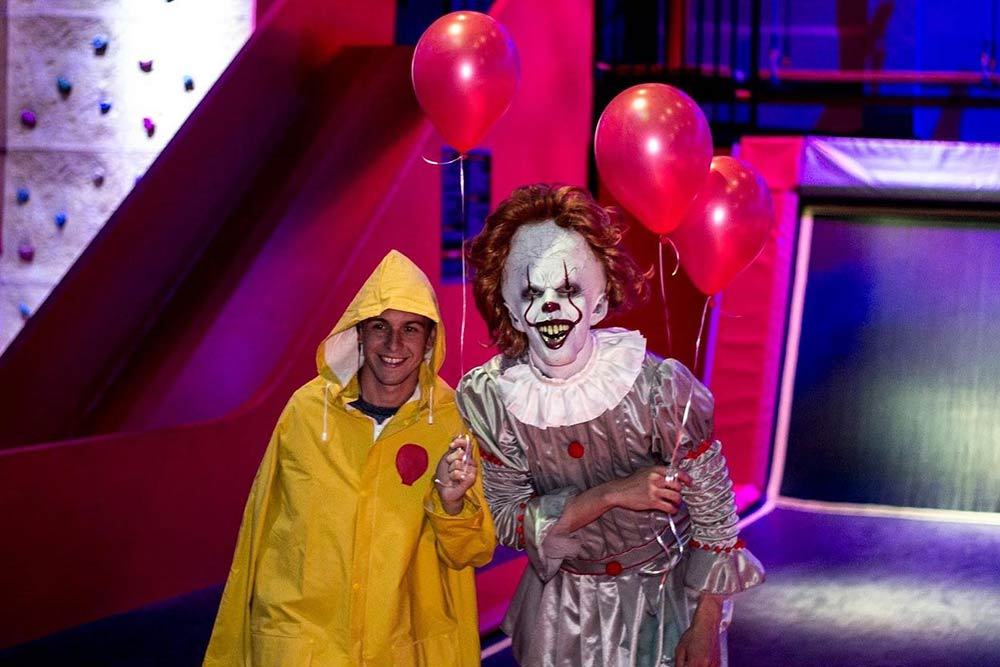 6.Hilarious Activities to Get all Visitors Involved
Trampoline park with a variety of attractions can be a great venue for holding different activities. Try to get all the visitors involved and create unforgettable memories together. Do some research about what's popular among teenagers and young people, or combine it into trampoline park to make it more fun. For example, with the Netflix Squid Game went viral, maybe you can consider the games of the series.