How to Ensure Trampoline Park Safety or Prevent Injuries?
When planning on a trampoline park project, trampoline park safety probably may be your concern. You may wonder how to ensure trampoline park safety or how to prevent injuries in trampoline park. Below we offer you top 8 tips for trampoline safety. If you can follow all the tips, your park will prevent most of potential risks.
1. Equipment Quality Certificate for Trampoline Park Safety
Make sure the trampoline park equipment you buy have valid quality certificate and related quality inspection report. When choosing a trampoline park manufacturer, check with them if they have the certificate or related test report. The equipment quality is a key element to ensure the safety of players.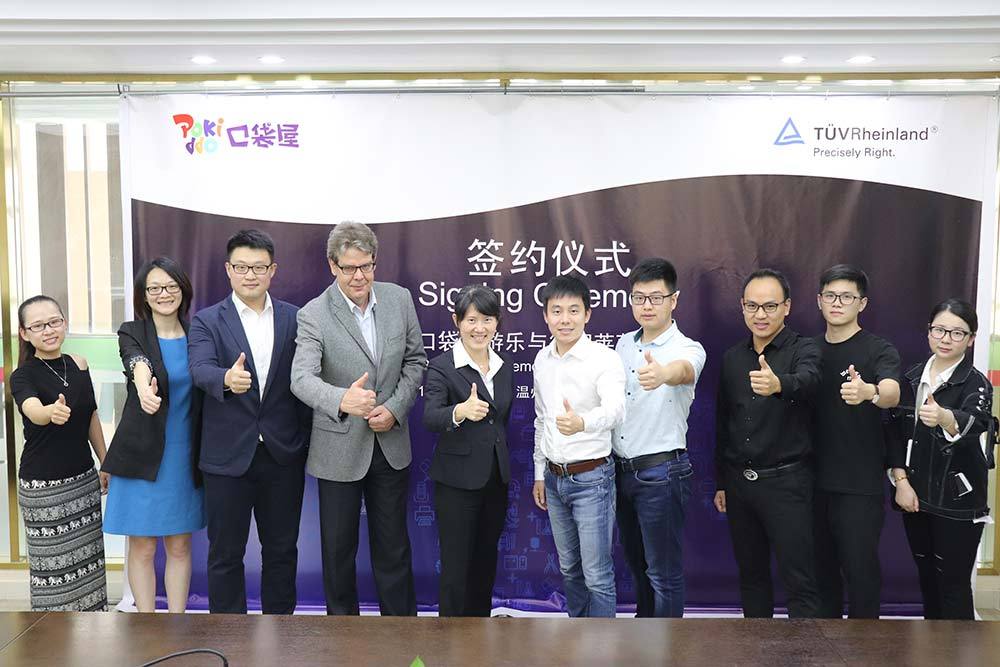 2. Trampoline Park Safety Disclaimer Agreement/Risk Notification
Make sure every player who enter the venue sign the disclaimer agreement. It's a risk notification to make sure every player be well aware of the potential risks of prohibited movements. Children or teenagers under 16 should be accompanied by guardian. The guardian should sign the disclaimer and inform their kids the details to make sure they will obey the rules.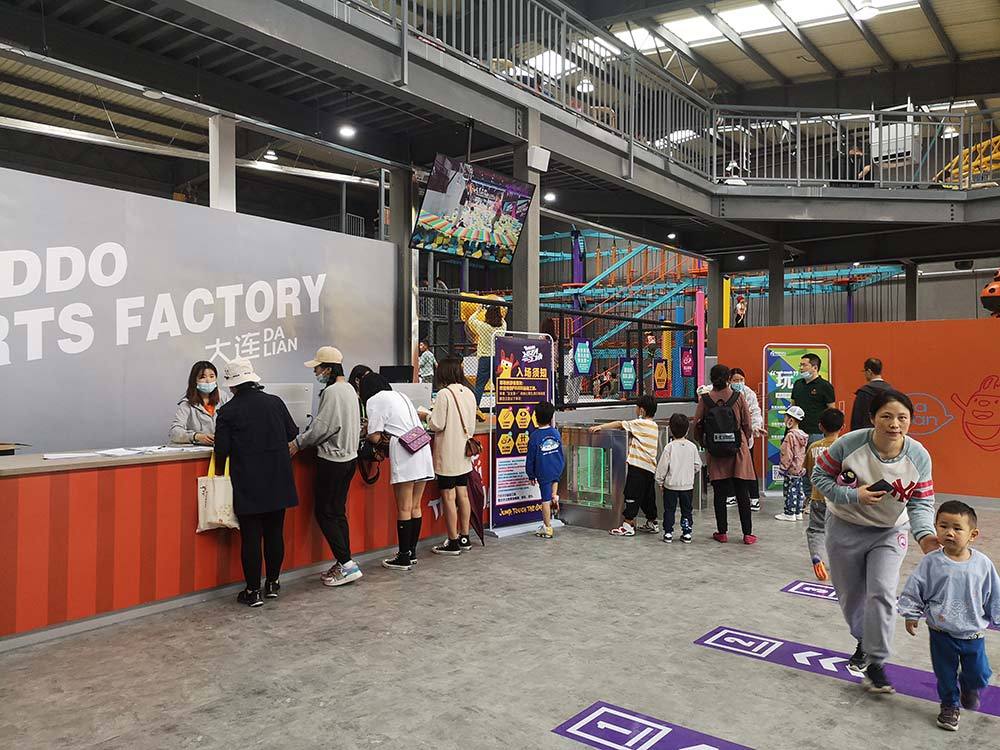 3. Trampoline Park Safety Admission Notice Board
Put a notice board about the items NOT allowed into the park at the entrance of the play area and make it eye-catching so everyone see it. For a trampoline park or kids indoor soft play, sharp or dangerous items like knife, key, etc are prohibited in the park in case of unexpected equipment damage or any related safety risks. The China Trampoline Skills Association has released an official version in both Chinese and English. You can refer to it and increase items if needed according to your venue.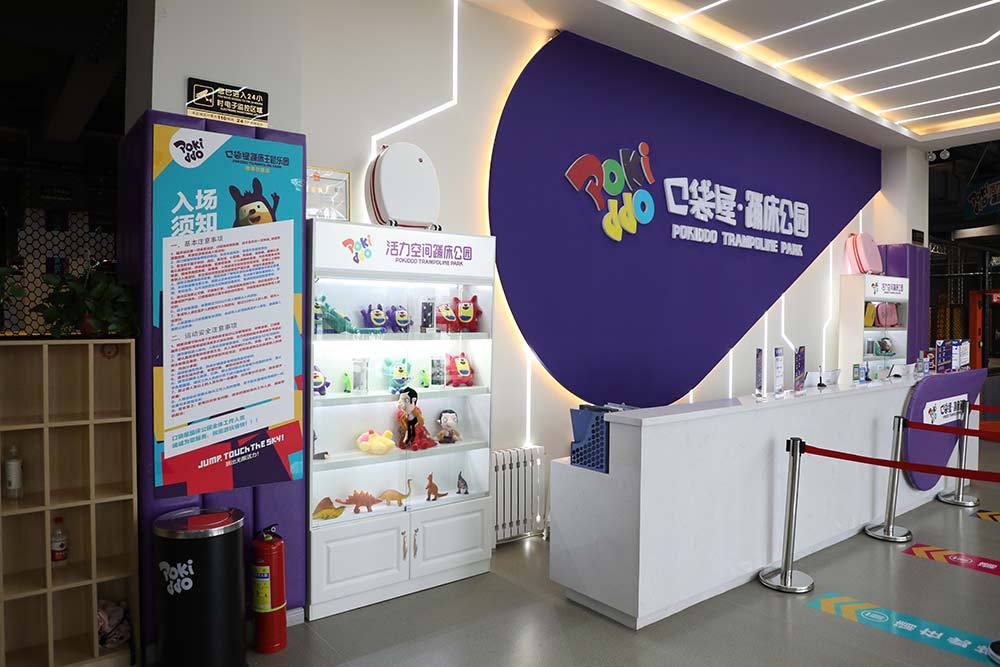 4. Display of Dangerous Actions (Video is the best)
Display videos of dangerous movements in trampoline park or any other indoor amusement park. Make it eye-catching and play the videos on a loop. The Chinese Trampoline Skills Association released an official public trampoline safety introduction video, which you can download and play in the venue.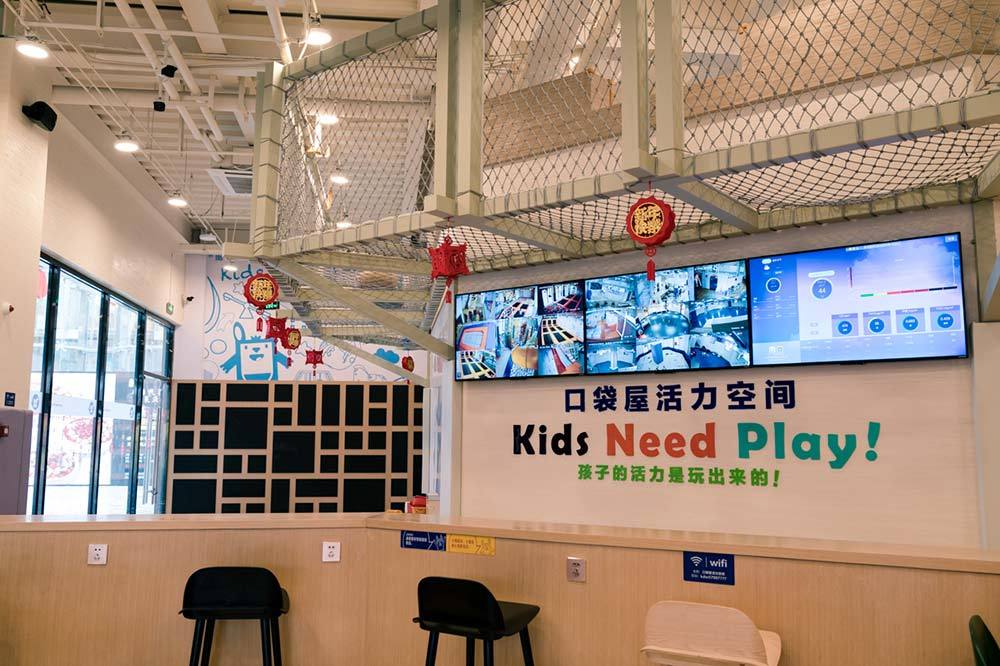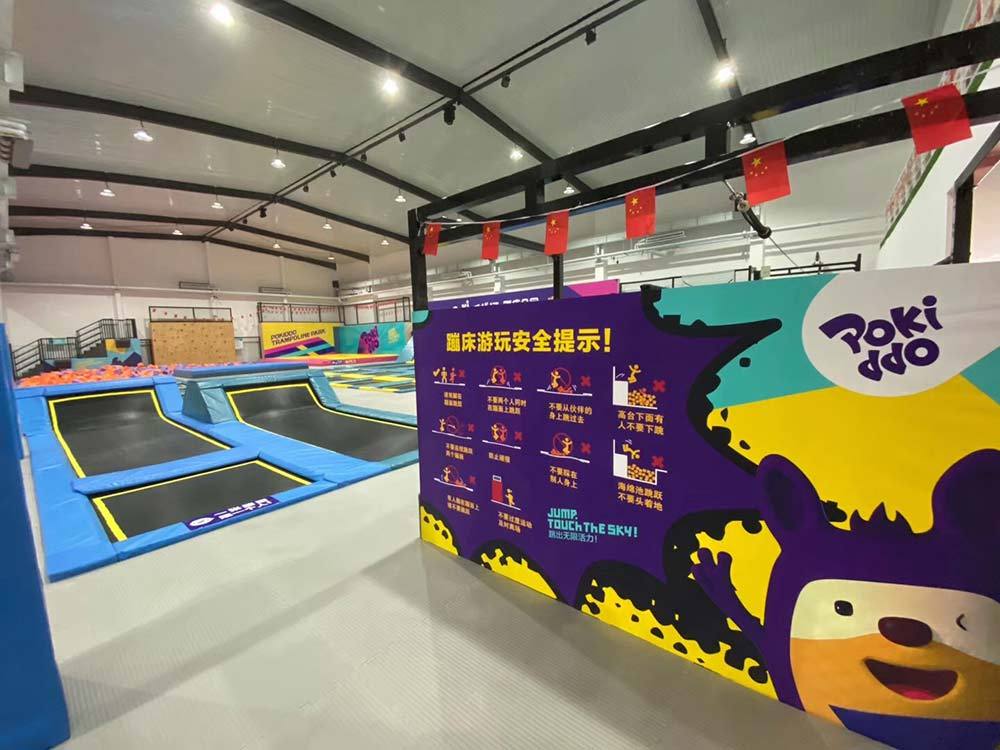 5. Warming Up for Safety in Trampoline Park
As you know warming up prevents injuries by loosening your joints, and improving blood flow to your muscles —making your muscles less likely to rip, tear, or twist in a harmful way during your workout. So let the players do warming up before having fun immediately will prevent injuries efficiently.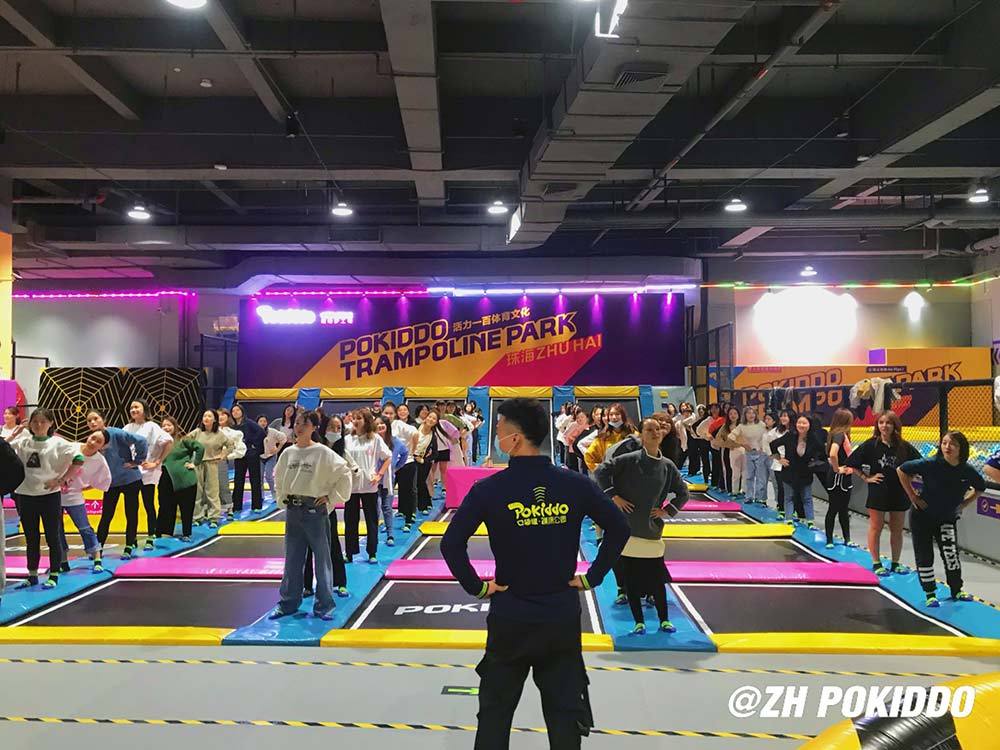 6. Trampoline Park Safety Rules in Each Area
For a trampoline park, you will have different areas like free jump zone, dodgeball zone, high performance trampoline zone, etc. Put safety rules in each area to guide players how to play safely and remind them of the dangerous movements.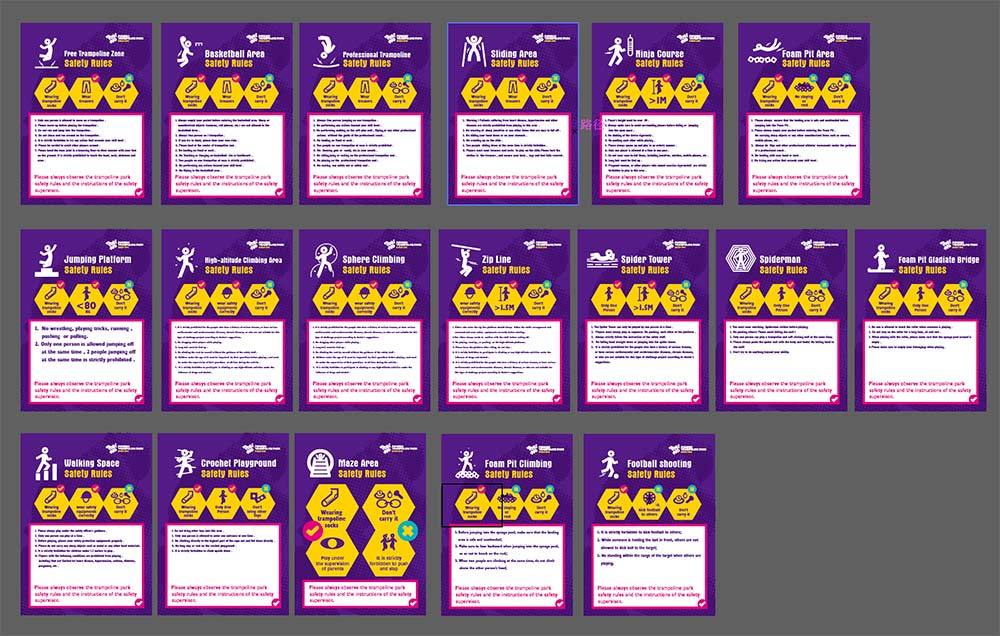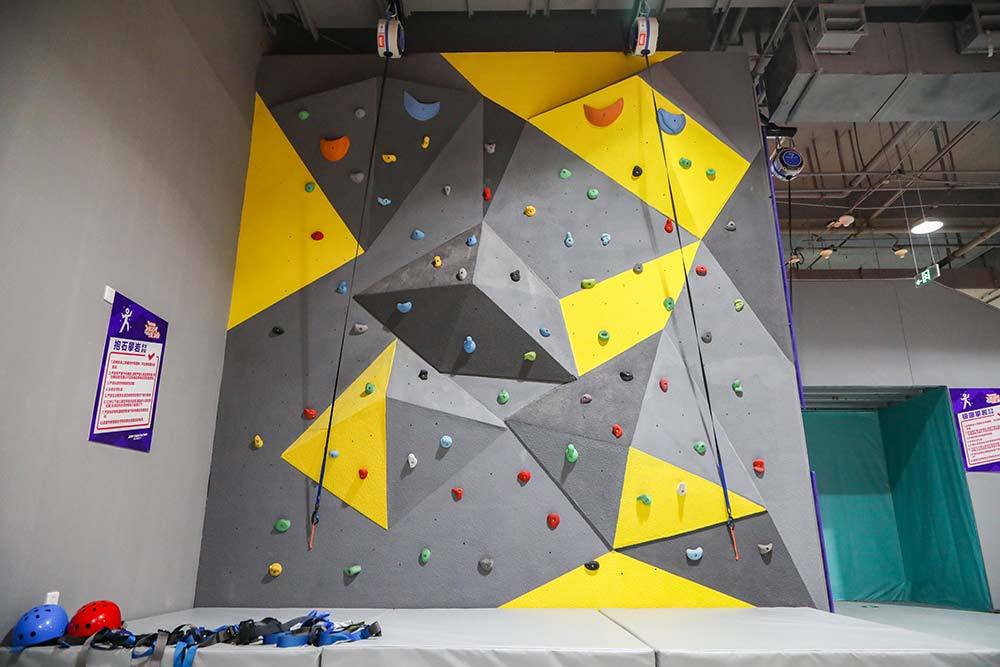 7. Safety/Security staff
There should be safety staff in the play zone to make sure no player's doing any dangerous movement. Better one security staff in each area.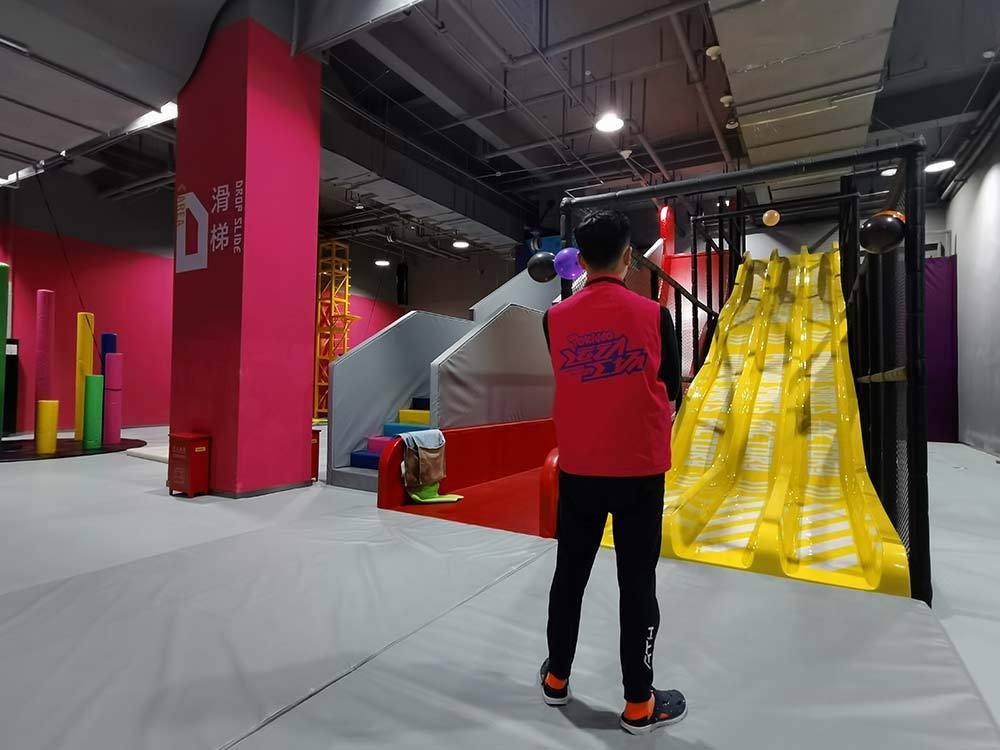 8. Trampoline Park Venue Safety Insurance
All businesses, regardless of industry, face risks that should be covered by insurance. Although it's not required by law to carry general liability insurance, operating without it is extremely risky. If your trampoline park business is sued, you may end up facing fees totaling hundreds of thousands of dollars (or more). So consult local insurance company about the details and get one.