How Profitable is Trampoline Park Business?
According to some data, every month there's around three hundred open around the world, including adventure parks, water parks and trampoline parks. Trampoline park is a new fast-growing star in the industry of entertainment. The rapid growth of trampoline parks worldwide may catch the attention and interests of some investors, who may be wondering how profitable is trampoline park business? Lets take a look into this question.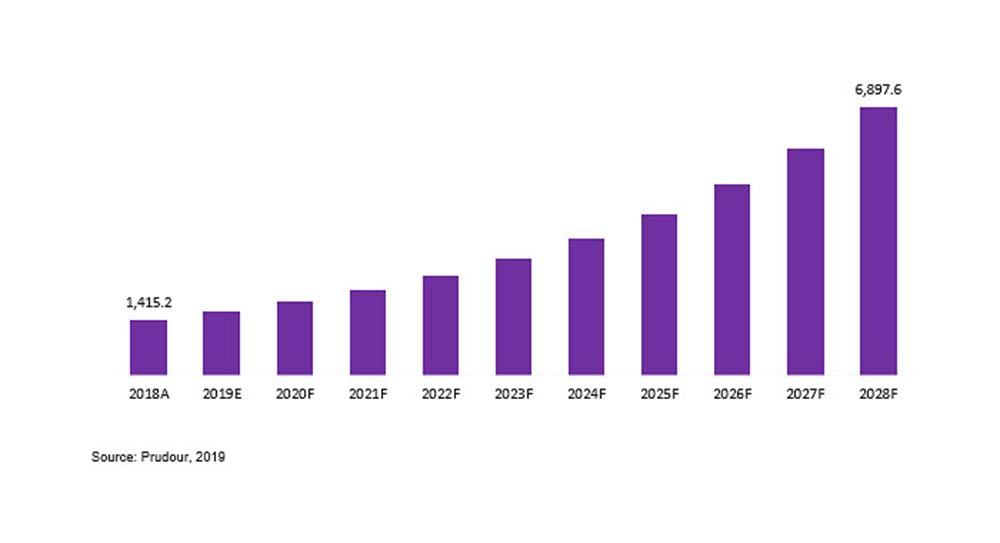 Some data show that the global market for trampoline parks in 2018 was estimated at 1,415.2 million US dollars ($), and by 2028 it is expected to reach 6,897.6 million ($), which is 17,2 % growth.

1. The expenses and revenues of trampoline park business
Trampoline park would be a big investment with high startup cost. The startup expenses would include the rent, equipment purchase, park decoration, insurance, labour, and more. And there would be ongoing expenses as well, including payroll, maintenance, insurance, utilities, marketing and more.
If your trampoline park would be profitable or not depends on many factors, the ratio of expenses and revenues would be the key. You may be intimidated by the expenses, but it is reassuring that trampoline park has a variety of income sources. Ticket sales is the basic and most important revenue source. Additional programs like birthday parties, holiday events and more, and additional service like snacks, drinks, etc would boost your revenue dramatically.
2. Trampoline park business expects fast break even
Although the start up costs of building a trampoline park are comparatively big, it is undeniable that trampoline park business is still investment-worthy. Of course there are many factors to affect the success, like location, demographics, marketing strategies, park operations and more. But if you've built good trampoline park business plan with all the factors consider, you will stand a good chance of a profitable trampoline park, and the profits are probably big.
According to our experience, our franchise trampoline parks in China generally need 6-12 months to break even, which means you can expect a return on your investment within one year. So you may need a little patience at the beginning and profits in the latter period would be huge. According to our operation data, one trampoline park in our city Wenzhou can reach an annual profit of 700.000 dollars. If your trampoline park is in first-tier cities in well-developed countries, the number may be even higher.
3. Advantages of investing in trampoline parks
Trampoline park is an important business opportunity in the leisure industry, as you will find that there are many advantages of investing in trampoline parks. The advantages will greatly increase the chances of profitability of your trampoline park. Let's take a quick look at the benefits of doing trampoline park business.
1) Trampoline parks have a wide range of target customers. The group of all ages can enjoy great fun in trampoline parks. And trampoline park advocates a healthy lifestyle, which is not being pursued by a large group of people.
2) Trampoline park is a family-friendly entertainment and a great choice for friends gathering. Parents can enjoy great parent-child fun time, and young people love the healthy alternative for meeting friends.
3) The trampoline parks can allow a good number of customers to play at the same time. And the play period is generally one hour or two hours, it means your park can receive a large number of visitors per day, especially during weekends and holidays.
4) The popular trampoline park attractions can keep visitor coming back repeatedly. The customer repetition is the key to a business. and you can upgrade your facilities from time to time to keep the repetition.
5) You can include a variety of activities to a trampoline park, like birthday parties, corporate team building, holiday events, school trips and more. All these programs can dramatically increase the revenue to your park.
6) Additional service like snack bars, vendors is a great solution for longer stay in your trampoline park and a great idea for additional revenue, as visitors have great needs for snacks and drinks after the energy burning activities.
In conclusion, with all the advantages of trampoline park considered, one you start your trampoline park step by step and take care of all the important factors, it is unlikely that your trampoline park business will fail. Trampoline park business is profitable, and how profitable it would depend on the efforts you put into your project.