How to Do Content Marketing for Trampoline Park?
You probably should have built up website and social media platforms for marketing your trampoline park. To keep them active to attract followers, you should keep do content marketing. Content includes blogs and news, updates about your park events/activities, videos and more. You can share all theses contents on your social media channels to interact with your customers, and the regular updates on your website will bring you a better ranking on the google search results. Content marketing is the key to your marketing efforts, you can get started with your creative brilliant ideas.
Video, the best content marketing tool for trampoline park
With the short video apps like Tiktok go viral, you will find that videos have become the most popular tool for businesses. People tend to prefer video more than image, image more than words. Lucky is, video is a very good option for trampoline park business. You can come up with a variety of video content ideas, like coach showing off their cool tricks on trampoline, customers enjoying happy moments in your park, coaching teaching the moves, and a series of 'how tos', and more. In the past, it may be expensive to shoot a high quality video, but in such world of well-developed smartphones with good camera, you can definitely count on your phone cameras to create a 'blockbuster'. Not only can you create videos, you can also go live on social media platforms like facebook or instagram, it is a useful tool if you're promoting an event. When you run out of good videos ideas, you can check on short video apps for inspirations.
Once a video is created, where you can share it? Almost everywhere. You can share on video platforms like youtube, tiktok, etc. on all the commonly used social media platforms like facebook, instagram, tumblr, linkedin and more.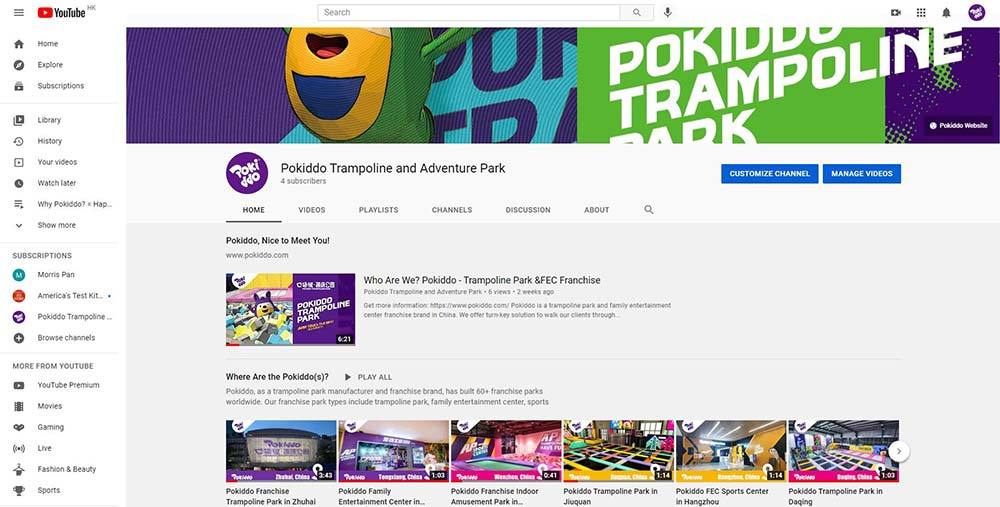 Keep updating on your website about the recent events and activities in your trampoline park, which is very friendly for your customers and google. To get a good ranking on google search result, you should let google know that your website is active through all the updated contents, and you're running a good business with all the events and activities. You can share images or videos, write stories about the special events, and more. Always link back to your booking page to increase the chances of your customers booking tickets and revisiting your parks.
Website pages can also be shared to social media platforms, on which followers can be linked to your website directly. The shared links will bring traffic to your website and thus good for your ranking.
While doing content marketing, you should think from the point view of your customers. Think about what kind of videos, images, or news they like to see. Keep doing the content marketing is to build brand awareness in your potential customers.
Related reading