Who Are the Target Customers for Your Trampoline Park?
When you decide to build your trampoline park, a careful market research is an essential step to do. During the research, you have to find the answer to one important questions: who are the target customers for your future trampoline park? You have to precisely create a 'picture' of your trampoline park target customers, including the key demographic attributes and their interests, etc. The 'picture' will assist you in the process of designing your trampoline park and subsequent promotion & marketing for your park.
We can say that modern trampoline parks are suitable for people of all ages, including children, teenagers, adults and families. The fact is, children are still the main customers for the majority of trampoline parks, and of course there's an increasing trend of other groups. Let's take a look at the trampoline park target customers or who visits trampoline parks most often.
1. Children&Teenagers (6-15) : The Top Trampoline Park Target Customers
As mentioned above, although the average age of trampoline park customers has been increasing in the decade, children are still the main part of visitors. They love the free jumping and all the fun attractions in the trampoline park.
According to some data analysis about the trampoline park visitors, you will find:
--6-10 years old is the top age group, takes about 35%
--11-15 years old comes the second, about 26%
--Toddlers are jumping too! The age group of 1-5 takes about 13%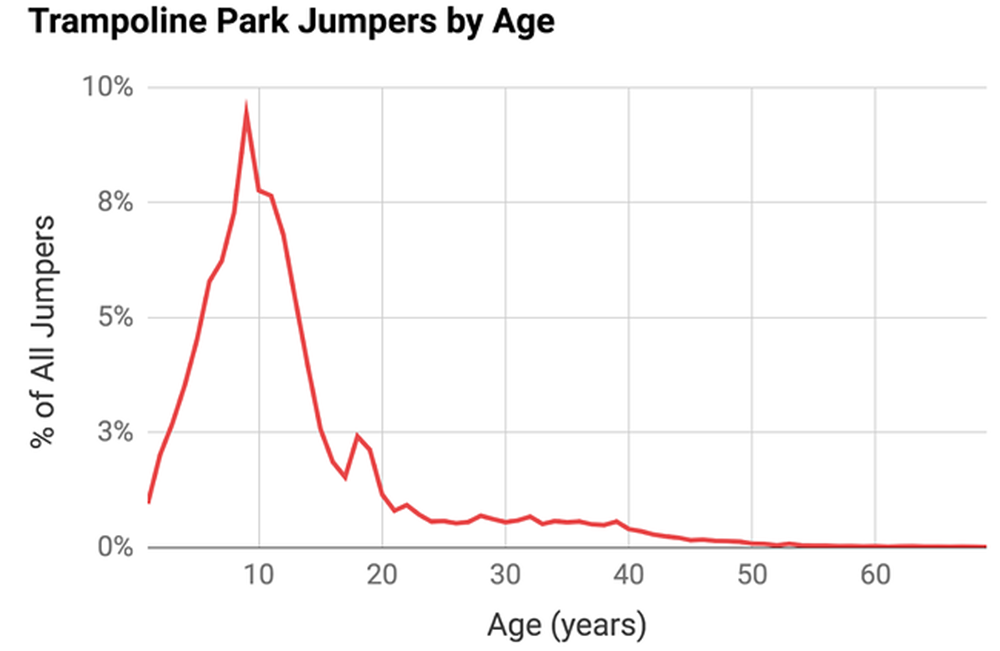 It would be useful to understand the generational traits of the group for trampoline park business. The Generation Z and Generation Alpha are born in the age of fast-growing digitization, they are the true digital natives. You have to include fun attractions in your park to get them away from computer, smartphones, video games, etc.
2. Trampoline Park is A Great Choice for Family Fun Time
The fact that children are the most frequent visitors of trampoline park means most of them have to be accompanied by parents, grandparent or other authorized adults. Therefore, the trip to a trampoline park has now become an increasingly popular way of family fun time together.
Children are affecting the spending behaviors of parents. The millennial parents (born between 1981 and 1996) are willing to spend more time on their children, expect them to be happy, and hope them to be healthy. Having fun in trampoline park is way better than spending time on smartphone, video games, etc. The excessive screen time is deeply affecting children's physical and mental health, which has become the top worry of the parents. And as children are expecting personalized experiences, events like birthday parties are popular among families.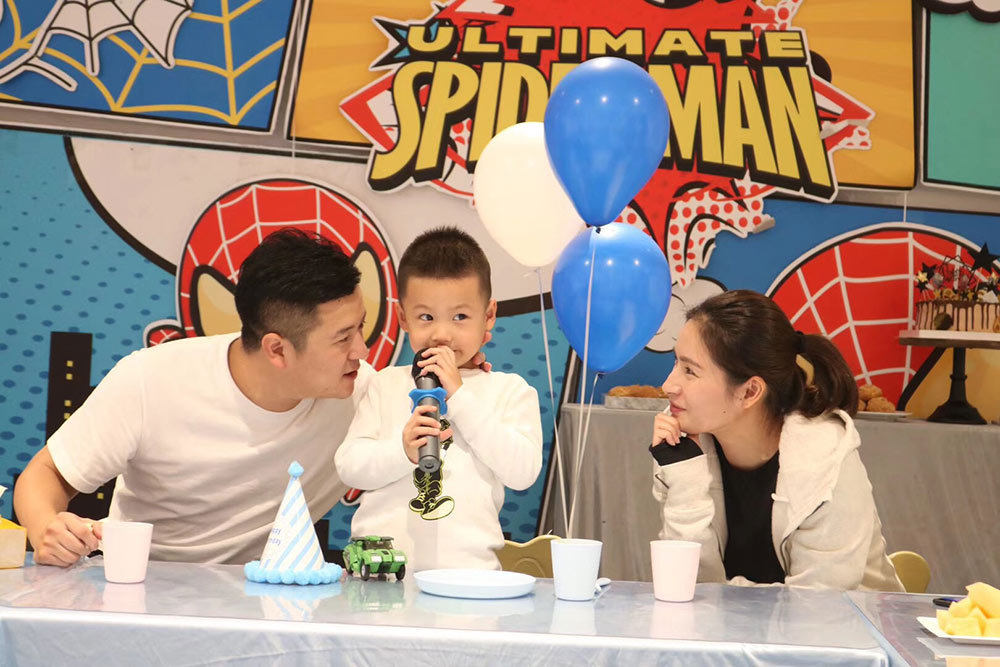 3. Adults Look for Healthy Option of Friends Gathering
Although most of adults are parents accompanying their children to the trampoline parks, you cannot neglect that more and more adults are looking for fun and healthy ways to spend their free time, especially with friends. And the 20-40 age group are main users of all types social medias like Tiktok, instagram, youtube, facebook, etc, and they love to share their fun experience. To attract this group of customers would bring organic promotion or marketing to your trampoline park. In order to have a successful trampoline park, you need to offer additional programs or events to bring in this group of adults, like special parties, team-building courses, fitness classes, etc.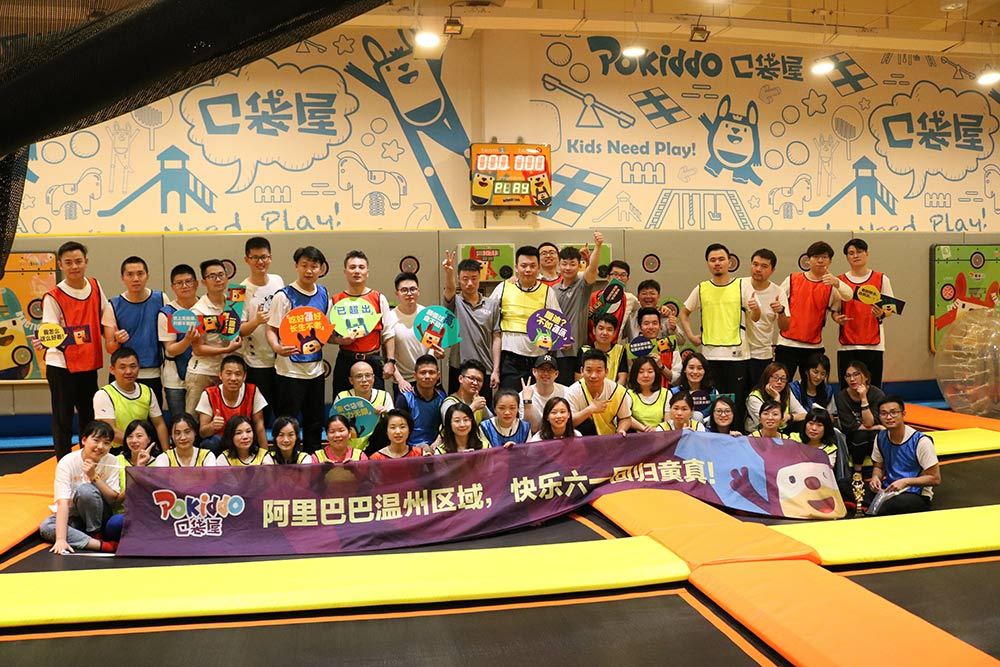 In conclusion, although 6-15 age group is the majority of trampoline park visitors, you should also pay a certain attention to other groups for a successful trampoline park business. And to know the demographic characteristics of trampoline park target customers is very important to the operation of the parks. It will affect your choice of trampoline park attractions in the design and how you plan to promote and market your park.