Why Pokiddo Is the Right Trampoline Park Manufacturer for You?
When you decide to build a trampoline park, your should search for a suitable trampoline park manufacturer to work with you. We understand you probably have some potential manufacturers to choose from. In this article we will show you our advantages to clarify why Pokiddo is the right trampoline park manufacturer for you.
Pokiddo is a manufacturer and franchise brand of indoor trampoline park, indoor adventure park, family entertainment center, children indoor playgrounds, etc. We focus on the turn-key solution for indoor amusement parks and provide complete park construction and franchise operation consulting services.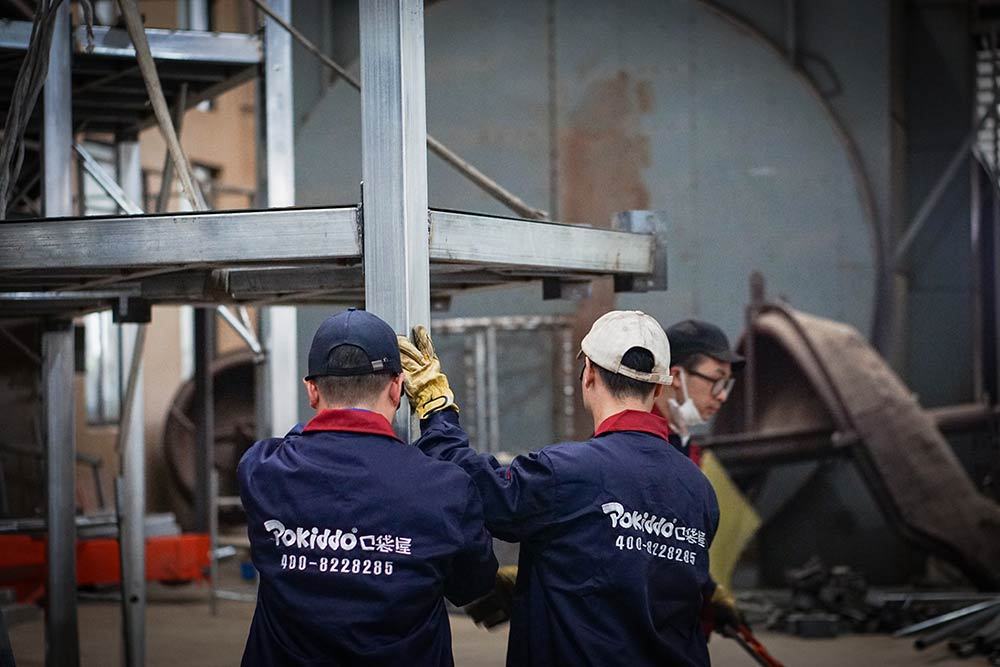 Trampoline Park Manufacturer with Franchise Experience
Pokiddo is among the few trampoline park builders who can offer both equipment production and franchise service. As a trampoline park equipment manufacturer, Pokiddo has professional workers and production building with high-end manufacturing facilities. The workers have an average of about 5 years experience in production, and the monthly production capacity could reach 10,000 sqm2 parks. As a franchise brand, Pokiddo has so far built 50+ franchise parks domestic and abroad. Although most franchise parks are within China, we've started broadening our business to other countries. Our first franchise park abroad is in Madrid, Spain and it reached a great success. The expanding progress is a little slow due to the pandemic, but we believe that in the near future, we are confident that we can build more Pokiddo trampoline parks worldwide.
Design from Operator's View
Our team of designers and engineers have years of trampoline park design experience and industry knowledge. They're experienced in drafting 2D layout plan and 3D drawings for your project. And Pokiddo as a franchise brand has its own operating experience, which cultivates the professionals to think from operator's view in the designing. Our sales team together will the professionals will guide you through the attraction selection process and bring you a cad layout plan that fully utilized your space. And the quality 3D renderings will be a life-like presentation of your trampoline park. These renderings can be great marketing materials for your website and social medial during the construction stage.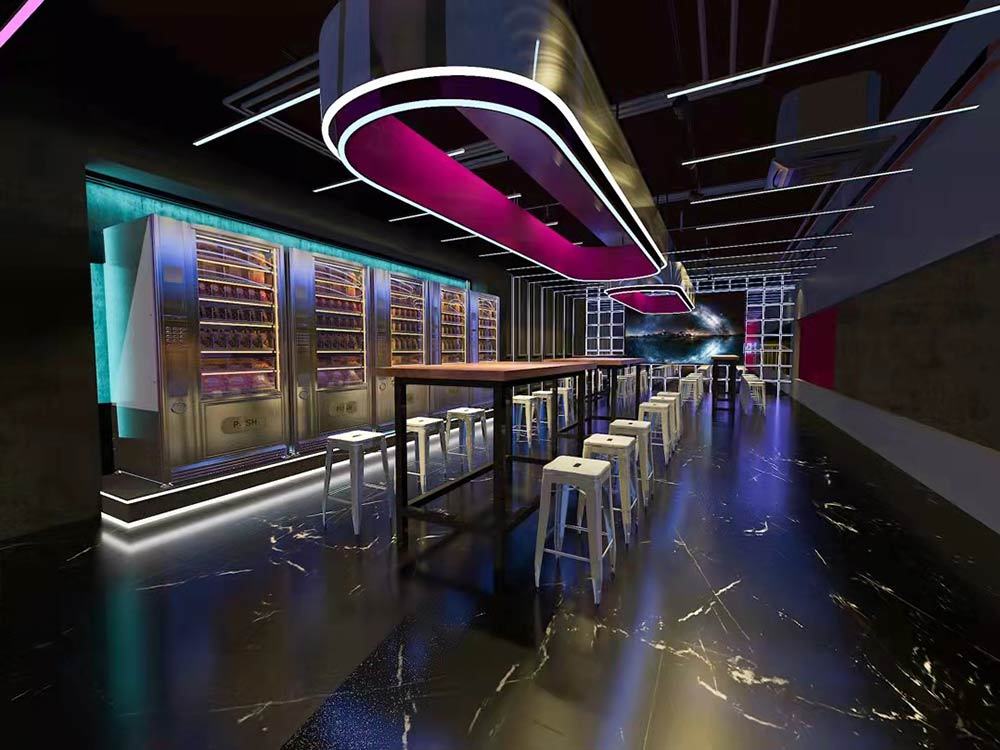 Interior Design Service
Pokiddo's design team are capable of offering interior design service. Polished interior finishes will differentiate your park from other venues and leave a good impression on park visitors. The interior design will take your target market or target customers into consideration for a suitable theme. Eye-catching graphics will be utilized inside the park to enhance your brand awareness. Ancillary areas like check-in areas, party rooms, cafe area, snack bars, etc will be also included in the overall design proposal.
Adapt to Current Trends
We keep to follow the trampoline parks trends to make our parks competitive. Trampoline parks are no longer only spaces for jumping around, but more of a complex amusement park. We will include a diversity of popular attractions to upgrade the fun experience for customers. To meet customers' needs for fitness, we will include some sports related attractions like basketball, football, badminton into trampoline park, and inspire park owners to develop fitness courses. As trampoline parks are becoming a popular choice for families or friends gatherings, in the design proposal we will consider to include ancillary facilities like party rooms, and in the operation we will include programs like birthday parties, theme parties, team-building courses, etc. In a fast changing world, the trends for trampoline parks are also changing a lot and we are doing our best to keep updating to meet the trends.
Operation Training or Consulting Service
Pokiddo as a franchise brand has the experience of running trampoline park, which enables us to offer operation training or consulting service for clients on how to operate a successful trampoline park business. We can send our training experts to train your park staff to get ready for the business, including coach training, safety training, even planning training and more. If on-site training is not practical, we can offer consulting service and share our operation experience with clients.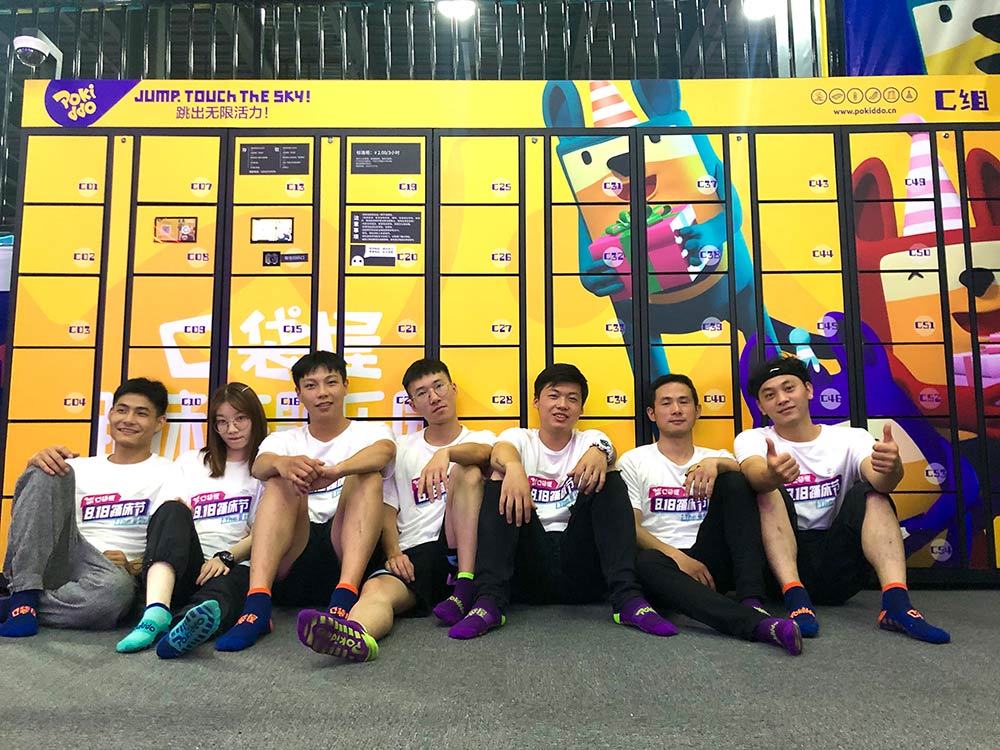 Self-developed Management System
We developed our own management system to ensure efficient operation of trampoline park. The system will take care of ticketing, membership management, sales data, etc. The system features a modern interface with an easy-to-understand dashboard that ensures essential functions. And we can also provide ancillary equipment connected to system like locker, swing turnstile, etc.
If you're looking for a suitable trampoline park manufacturer to cooperate, Pokiddo is the right choice for you. We look forward to working with you to build a successful trampoline park.