Five Trends of Indoor Children's Playground to Meet Customer Needs
With the continuous improvement of consumers' requirements for experiential consumption, traditional indoor children's playgrounds have been unable to meet the needs of consumers. The development trend of indoor children's playgrounds must also be an all-round entertainment space integrating entertainment, performance, education, catering, sales and service.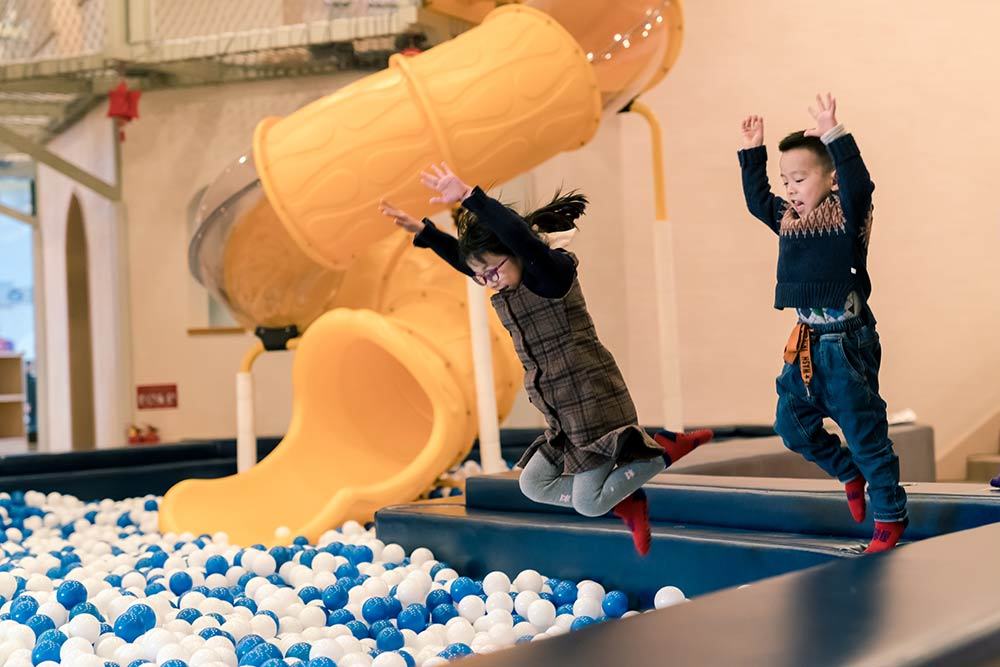 1. Educational space of indoor children's playground
"Play makes Children's Vitality" is the concept that Pokiddo Amusement has always believed in. It integrates education into amusement, not just physical games, but also educational content, so that children can gain extensive knowledge through play.
In Pokiddo EQreative space, we combine art projects with sports projects, which can actively mobilize children's nature to play, enlighten children's interest in art, fully release children's vitality, and make children more lively, cheerful, confident and brave! This space can also be used as an area for parent-child interaction or puzzle games. This kind of entertaining method is not only liked by children, but also can greatly improve parents' satisfaction about the park.
2. Performance space of indoor children's playground
The performance space can design a stage, and design independent lighting change programs and sound equipment. By controlling the changes in the lights and music of the park, in this way, at the moment of performance, the park becomes an atmospheric SHOW field. Some activities or competitions are held regularly to provide children with a stage to show themselves. While children and parents receive services and opportunities, parents' mobile phone circle of friends also consciously promotes the park for free.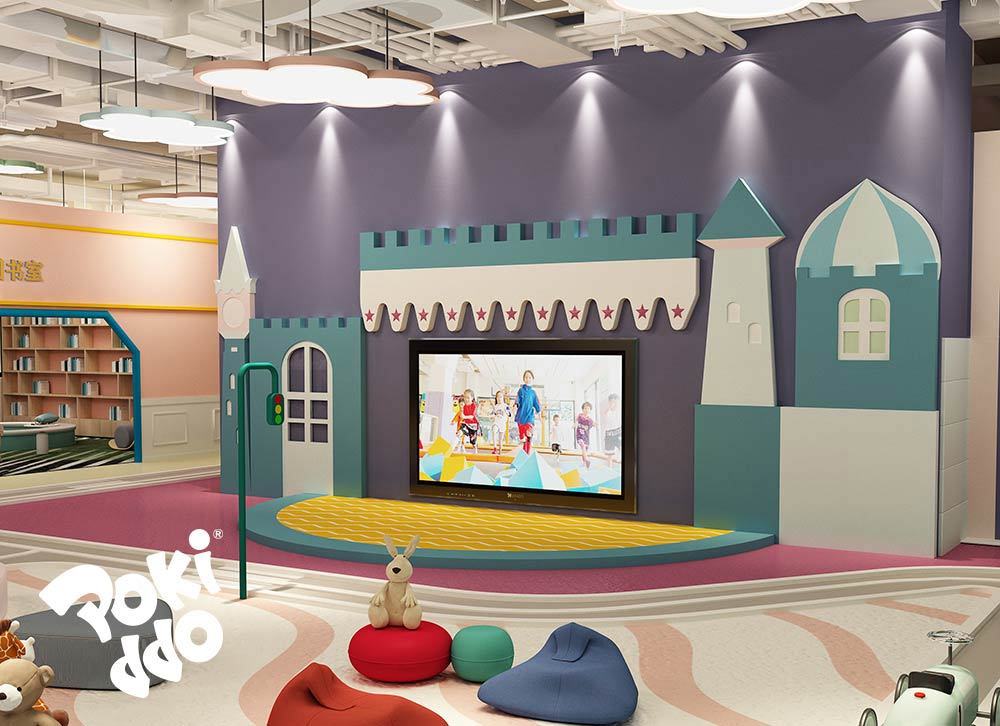 3. Service space of indoor children's playground
In the service space, consumers should be provided with free WIFI, tea and sweets, etc., there are also parenting books and magazines, and early education videos played for customers to watch. The service space can also be used to communicate and interact with customers and to provide caring service to enhance customer satisfaction and stickiness of the park.


4. The dining space of the indoor children's playground
The dining space can provide children and parents with their favorite desserts, drinks, ice cream and other food when they get tired after play. Having a catering space in the park can increase the time that consumers spend in the park on the one hand, and on the other hand, it can also increase the revenue of the park.
5. Sales space of indoor children's playground
The sales space can be designed to sell a series of derivatives according to the park's IP theme. For example, gifts, toys, books, daily necessities, etc. The sales space can be set up near the front desk or near the rest and catering functions.In this way, consumers can choose their favorite gifts before leaving the store or while resting. Not only can it increase the revenue of the park, but it can also enhance the brand's influence and communication power.
In summary, the development of indoor children's playgrounds starts with consumer demand, not only planning and designing the playground from children's fun and entertainment psychology, but also taking into account the satisfaction of parents.