4 Popular Digital Attractions for Trampoline Park
Along with the growing popularity of trampoline parks, it is getting important to include more attractive elements into the park to stand out from fierce competition, which is why nowadays trampoline parks are no long combination of jumping mats. Trampoline park owners have to keep up to date with the latest popular attractions on the market and offer unique experience for visitors. With the fast development of technology, you will find more and more digital elements start to find their way into the leisure industry. In trampoline parks, there are four popular digital attractions that create great fun for players and drive them back to park again and again.
1. Valo Jump on Trampoline
ValoJump is an extremely fun attraction that has been designed to enhance repeatability and to have significant play-value. It combines the fitness and exercise benefits of a trampoline with high definition graphics and video game play. The player literally jumps into the game to play. It can be a fun fitness game for players of all ages.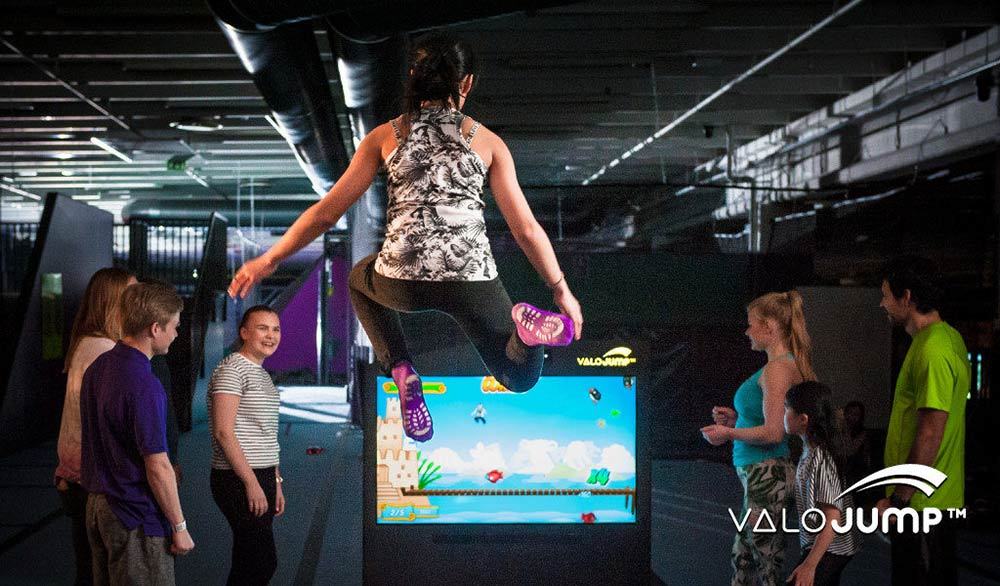 2. Interactive Tap Fun
Interactive tap fun is a popular fun attraction for indoor tramoline park. It's a soft padded wall with light buttons inserted. Eye-catching design and easy to use make it suitable for players of all ages. It can increase the players' mobility and body awareness, and improve their eye-hand coordination skills.
It can be set in single-player mode and double-player, and there are different game modes.
1) Press the start button to start the game.
2) The buttons on each side will light up, keep yourself focused and press the lighting buttons as fast as possible.
3) There's scoreboard above, when the time's out, the one with the higher score, the winner.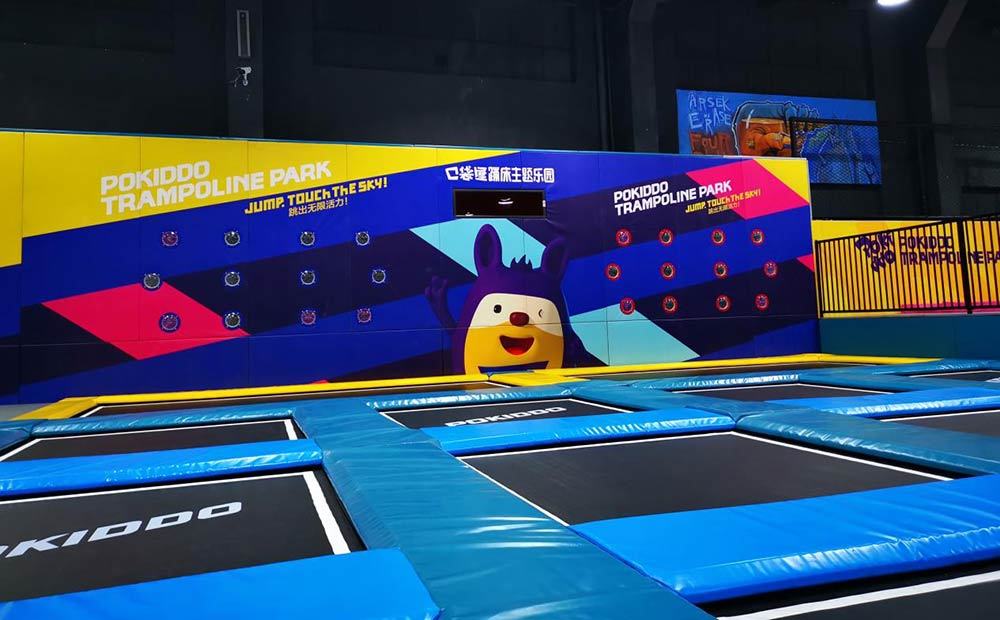 3. DodgeAttack for Dodgeball Zone
DodgeAttack is a Unique, Dramatic, Challenging active game for Activity and Trampoline centers. Players compete in teams or 1-on-1 to build a huge score before the timer runs out. Each target is lit up and ready to play when the 'Play' button is pressed – a sound effect signals game start and end with other effects each time a target is successfully hit (along with a flash of the LED's). The winner is the team with the highest score after 2 minutes of play and the scoreboard indicates which team that is.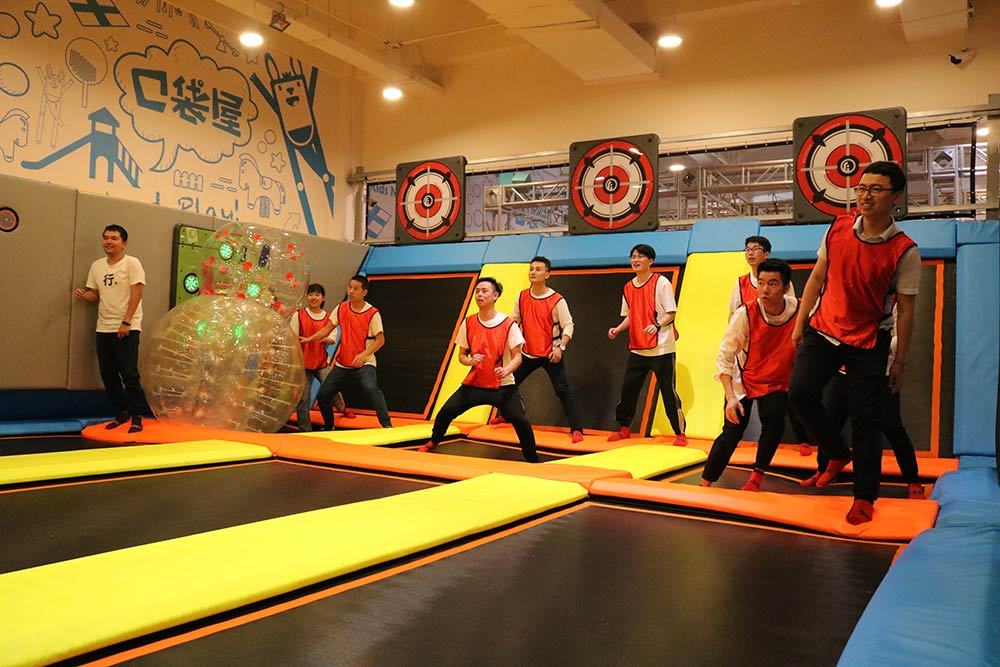 4. Interactive Climbing Walls
Interactive climbing walls are climbing walls combined with projected video games. And it can be set with foam pit to make it much safer. The games can create adventure scenes that bring players a good challenge by showing them where to place their hands and feet. Players can win points for each handhold or foothold they reach and they can compete with others.