TÜV Rheinland and Pokiddo Start Global Testing Partnership
Recently, TÜV Rheinland (hereinafter referred to as "TÜV Rheinland") and the Wenzhou
Pokiddo
Amusement Toys Co., Ltd. (hereinafter referred to as "
Pokiddo
") of Liben Group signed a cooperation agreement on the testing of amusement equipment worldwide. In the future, TÜV Rheinland will Equipment and site testing for the newly signed playgrounds of the
Pokiddo
worldwide to ensure safe operation of the playground. TÜV Rheinland Greater China Center Certification Manager Mr. Gerd Reimann, TÜV Rheinland China Light Industry Product Service Deputy General Manager Yan Bing, and
Pokiddo
Amusement Founder Wang Yongbao attended the signing ceremony.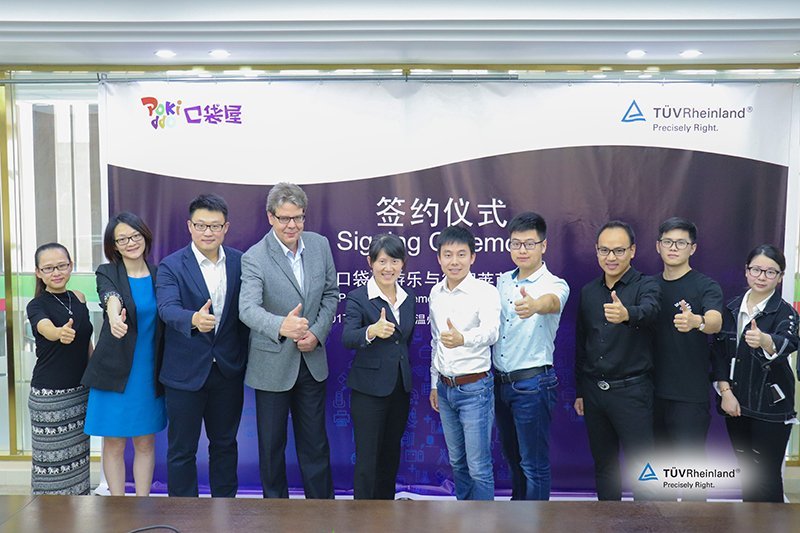 With the continuous development of society, the popularity of traditional children's paradise, which is simply accumulated by equipment, has gradually declined. With the help of story-based models, the most vivid aspects of scenes have been restored through high-tech and equipment, and the way to create immersive play has become increasingly popular. . As a representative brand of the Liben Group, Pokiddo focuses on the overall solution for children's playgrounds, and the new concept of "Children's Vitality Space" has been widely loved by children and parents. Devil's slide, million ball pool, trampoline slam dunk, interactive rock climbing, rainbow crawling and other functional modules of different themes, through the combination of sports and amusements, physical education and art courses are matched, actively mobilizing the nature of children's play, fully Unleash the vitality of children. At present, the number of
Pokiddo
cooperative stores has reached more than 300 and is continuing to develop.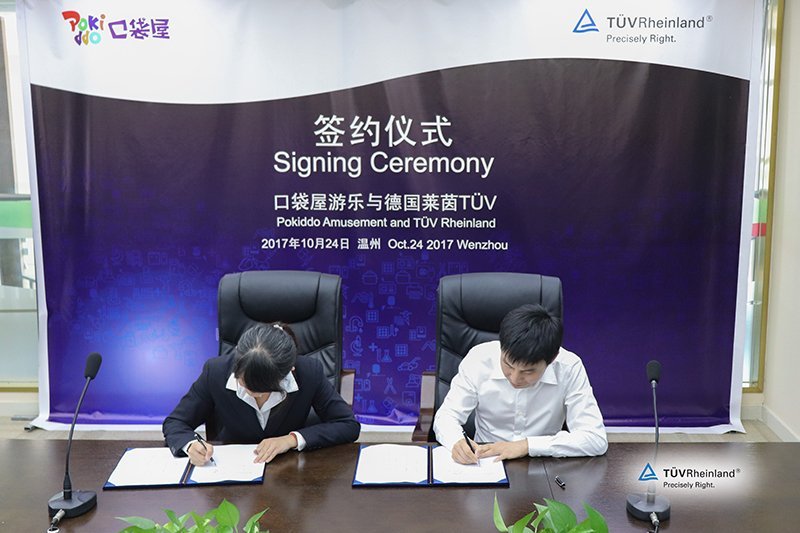 In order to ensure the safety of the use of the site and facilities, TÜV Rheinland will conduct structural tests, structural load-bearing tests, chemical tests, buffer tests, flame-retardant tests, etc. on all the rides in the new signing of the
Pokiddo
according to the advanced standards at home and abroad. Adequate safety testing to eliminate risks that may occur during use and to ensure that all materials accessible to the human body are safe and non-toxic. In addition, TÜV Rhein will conduct regional inspections based on actual conditions and develop a reasonable escape route for the playground to effectively improve the operational capacity of the park to respond to emergencies.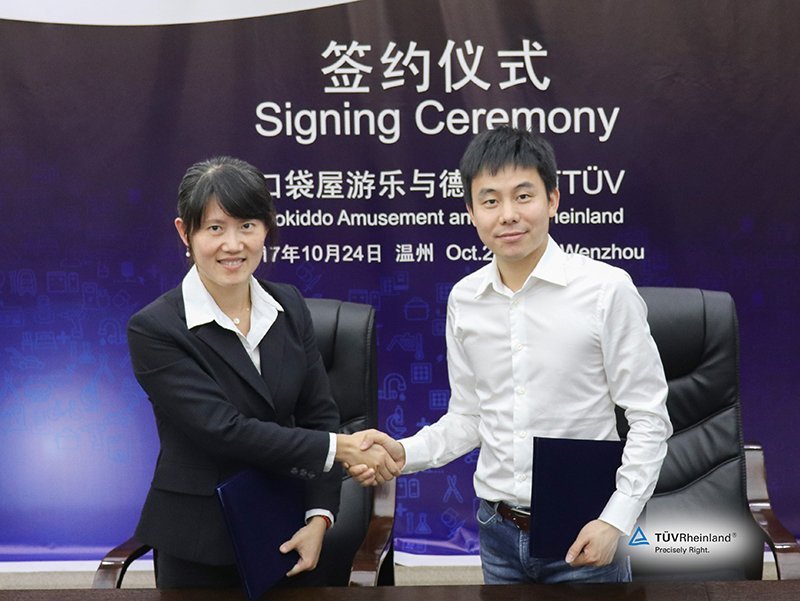 Wang Yongbao, founder of
Pokiddo
, said: "With the growth of domestic children and the trend of consumption upgrades, the children's play industry such as trampoline parks and theme parks has risen. The demand for safety has not been neglected while the demand is rising rapidly. The quality of amusement equipment TÜV Rheinland has been able to withstand the rigors of the test. TÜV Rheinland has been working with Liben Group for more than ten years. Today,
Pokiddo
Recreation provides services for the participation of children's parks. Many of the knowledge in quality management comes from TÜV Rheinland. The technical support and the instillation of international safety standards, and the in-depth cooperation of many products have also helped us to raise the awareness of safety standards and the level of quality control. Therefore, the
Pokiddo
play and TÜV Rheinland are the global
Pokiddo
. Children's Park joins the signing store to provide full security testing, making the
Pokiddo
a safe and secure international comprehensive experience children's playground."