Former Scottish Football Star Gary Teale Visits The Pokiddo Playground
On September 15th 2018, the former Scottish football star Gary Teale visited Pokiddo playground Wenzhou headquarter. The founder of the
Pokiddo
, Wang Yongbao, general manager of Liben Group, and Chen Ruru, director of the dynamic housing operation of
Pokiddo
, received the reception and accompanied the functional area inside the vital space.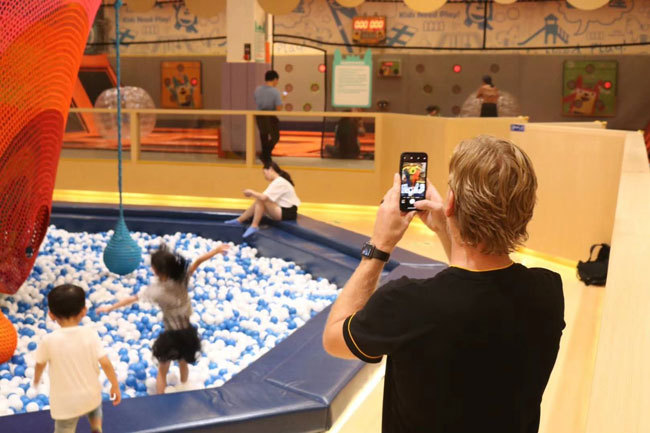 Wang Yongbao, the founder of
Pokiddo
, introduced Gary Teale to the core concept of the
Pokiddo
, and the functional play in the space. At the time of design, the specific thinking on how to improve children's IQ and emotional intelligence and enhance children's vitality. During the visit, Gary Teale also experienced the interactive trampoline games developed by
Pokiddo
and possessing patented technology, as well as interactive pats imported from abroad. He said that the dynamic space of the
Pokiddo
left a deep impression on him, praising the founding concept of the dynamic space of the
Pokiddo
, and that the word "energy" can represent the spirit of children in the new era, and the word space can also become a new age children's paradise. The best synonym. I hope that the advanced and innovative concept of the
Pokiddo
can be spread all over the world.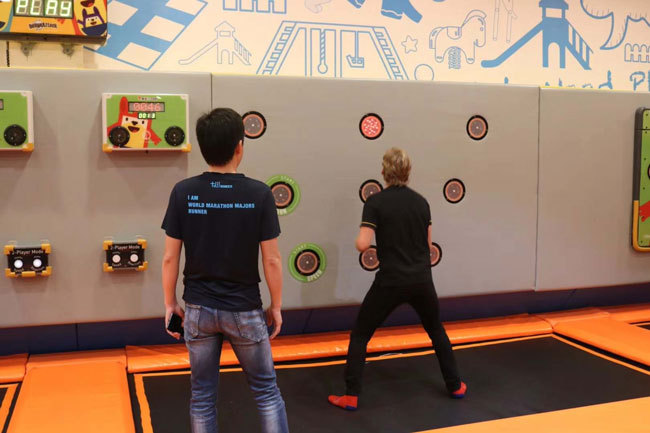 At present, the innovation and application of new technologies in the children's industry and education industry are rapidly becoming an indispensable means to promote the continuous improvement of equipment innovation and education methods in children's playgrounds. Interactive somatosensory With the rapid development of technology, especially the global popularity of x-box, it brings more mature experience to the design of interactive games. Gary Teale, a former English football player star, has been engaged in football education since retiring. He established his own company a year ago, with interactive football teaching and experience as its core business, bringing the fun and experience of football to the world. Learn more about football in the comfort of playing and let more children love football.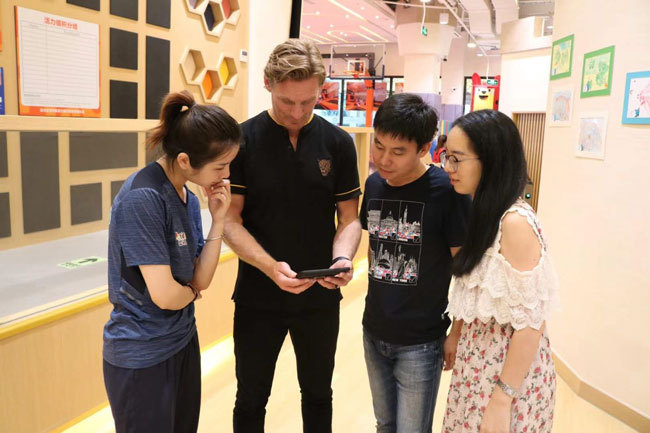 The visit of Gary Teale is not accidental. The
Pokiddo
vitality space is a children's paradise brand with vitality as a gene. "Children's vitality is played out" and Gary Teale's concept of learning football in play and falling in love with football is not conceivable. Hehe. Wang Yongbao, founder of
Pokiddo
, said: In the future,
Pokiddo
will introduce Gary Teale's interactive football project, which will enrich the interactive playability of the space and explore a path in interactive play.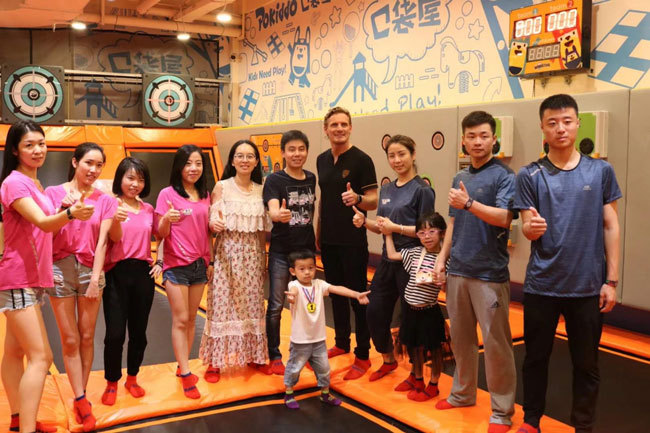 Gary Teale said that we really need to cooperate with the children's park brand like
Pokiddo
to learn its rich experience in park management and marketing, and to inject new vitality into its football education.