Interactive Projection Game Equipment Update Indoor Kids Amusement Park
The children's paradise market is increasingly hot, and more and more children's parks have entered a serious homogenization business trap. This is one of the important reasons for the difficult and losing losses of children's paradise management. Different amusement equipment and experience are felt. The most difficult choice for the operator. The interactive projection device combines the sense of technology and interactivity (interactive slides, interactive building blocks, and projected joyous croquet) to create a variety of fun gameplay and interactive experiences based on the original gameplay features.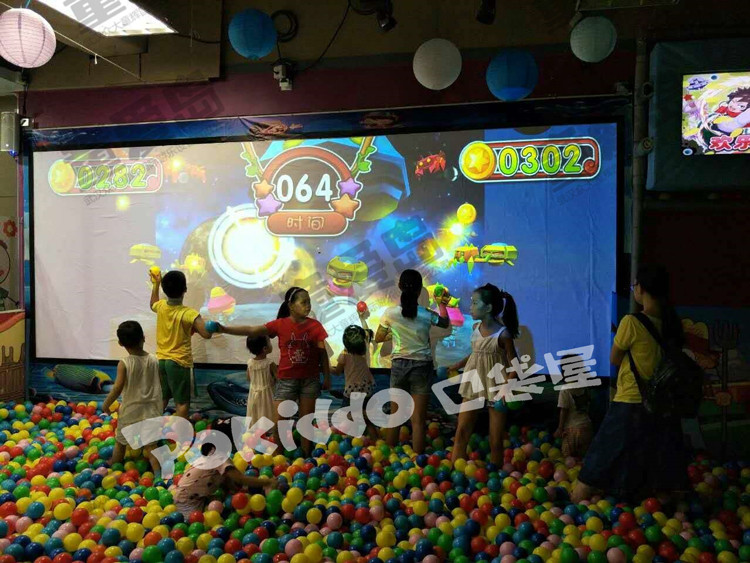 As a child park operator, what are your concerns?
1. The indoor children's park needs to change and upgrade equipment and play regularly to keep customers fresh and playable, but the funds are limited and cannot withstand too much toss.
2. The huge amount of park rents restricts the overall commercial return on investment. Before the parks produce good returns, spending large sums of money to upgrade and upgrade the amusement equipment will result in losses.
3. The homogenization of the amusement equipment, the monotony of the gameplay, let you entangle the equipment how to choose and upgrade, in order to compound the taste of the players, to ensure a lasting freshness, gathering popularity.
5. The environmental factors of the site itself limit the selection and installation of equipment.
6. The new type of amusement equipment is not mature, and it is not good enough in quality and after-sales.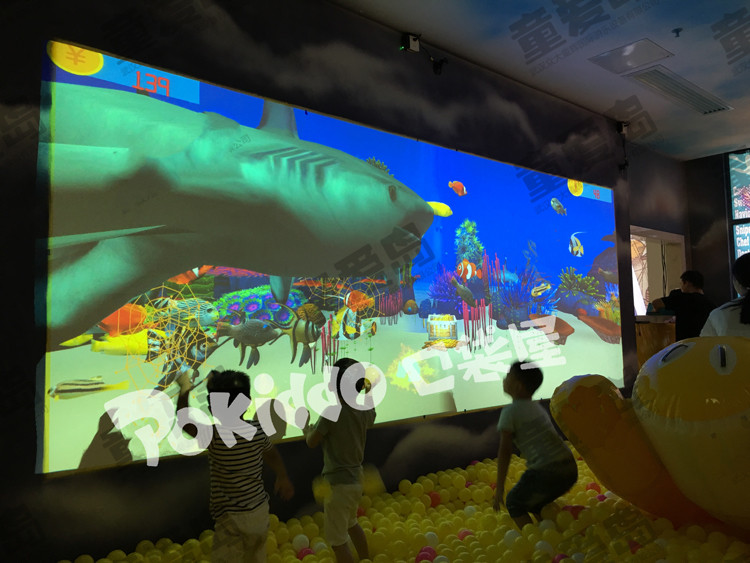 New amusement equipment for indoor children's paradise - what are the features of interactive projection that suit your choice?
1. The interactive projection device is easy to install and can be installed by referring to the instruction manual.
2. A set of equipment, equipped with a variety of games and a variety of gameplay to meet the needs of children.
3. Unique and novel function play avoids homogenization problems and will gather popularity for your park.
4. Continue to provide you with upgrade service free of charge, a variety of subject matter options, for your park customers to keep fresh, to stabilize their and the paradise of the park.
5. The projection device does not occupy a space and is not limited by the size of the venue environment.
6. Pay a price for a device and get a variety of games for free.
7. If the projection device is running, if there is any problem, a professional will help solve the problem immediately.