New Attractions to Get Trampoline Park Customers Interested
In the past decades, trampoline parks have developed from traditional trampolines court to a complex park with a diversity of attractions, and have evolved to be an important park in the family entertainment center industry. Investors who decide to become trampoline park owners or join a trampoline park franchise brand are entering the business with the hope for a long term success. Customer repetition is the key to the success. Most trampoline parks will agree that the introduction of new equipment or attractions helps to interest new guests while also keeping existing customers coming back. In this article we are clarifying on why and how to introduce in new trampoline park attraction or equipment.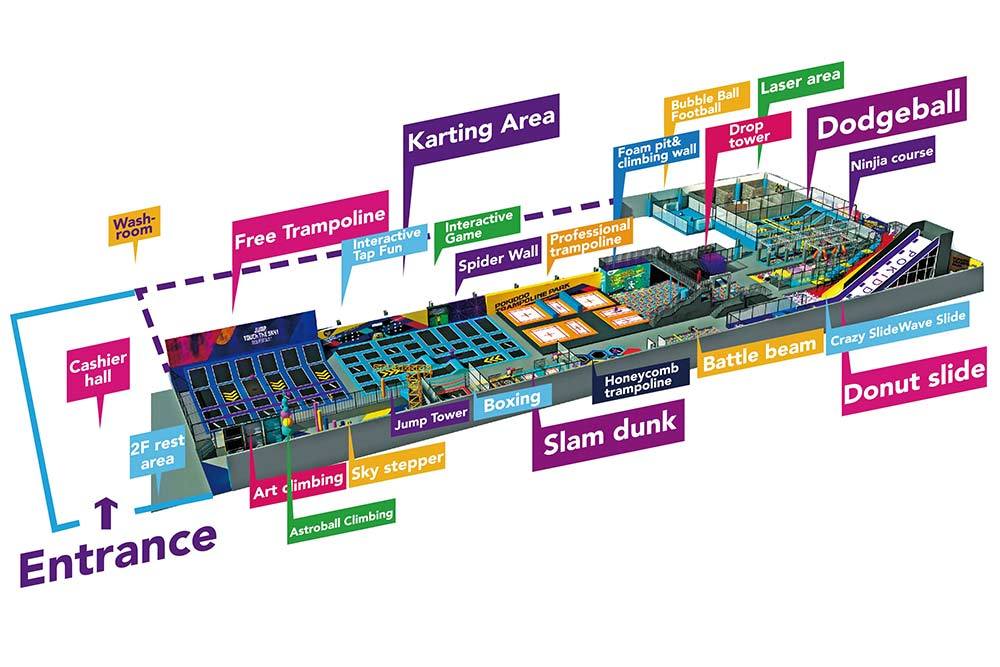 Why to Introduce in New Attractions for your Trampoline Park?
Continued success in a competitive industry like family entertainment requires a combination of innovative new attractions that appeal to different ages and excellent customer service. In the fierce competition, you need to keep things new to stand out from the competitors. And in such a fast changing world, the children and young adults are always searching for something new. Even if they love your trampoline park, they probably get tired of the attractions after a couple of visiting. So you have to work to find something they haven't seen before, to interest new customers while keep old customers coming back.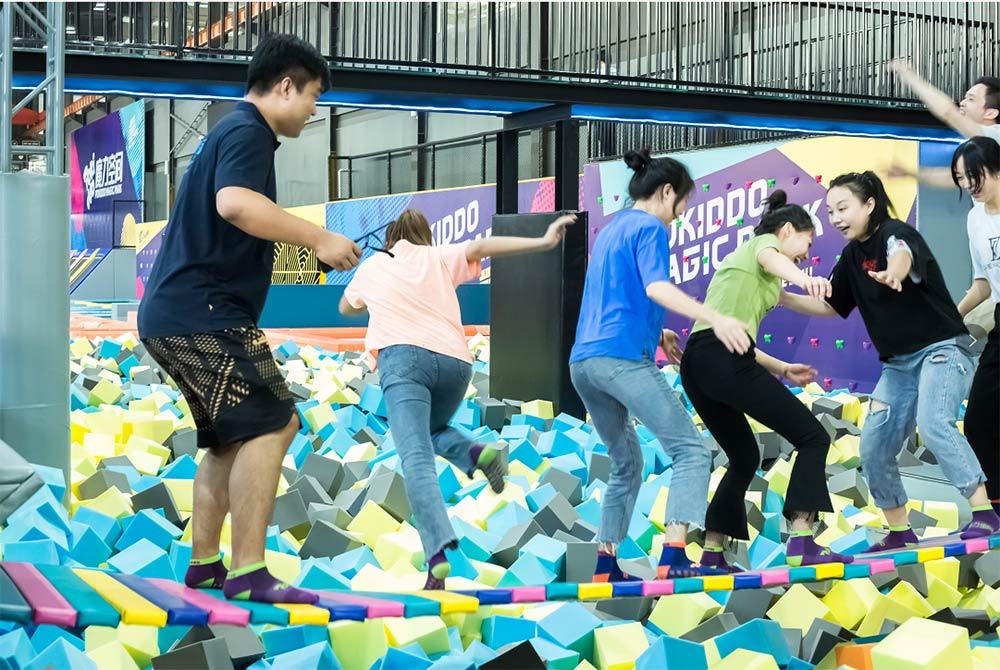 To find new attractions for your trampoline park, you should get yourself updated with the newest trends on the market or in the industry. First, you can try to attend trampoline park industry events and IATP conferences, from which you will know the market status and the trends. You will then think about what you can do to meet the trends and get more ideas on developing new attractions. Second, every year there are global exhibitions and trade shows of amusement parks and attractions, like IAAPA and EAS. In the trade show, exhibitors from worldwide bring their best or new-developed items to show to visitors. You probably can find something new to update your trampoline park. Third, you can follow up the most successful trampoline parks worldwide on social medias and keep updated with their latest status. You can always learn something from these industry leaders and come up with new ideas.