The Development History of Trampoline Parks Since 1930s
When you are enjoying great fun in trampoline parks, have you ever wondered about the history of trampoline parks? Where do they originate from and how they are developing over the years? In this article we will guide you to explore the development history of trampoline parks from 1930s till this day.
Who and when invented the first modern trampoline?
The first modern trampoline was built by George Nissen and Larry Griswold in 1936. Nissen was a gymnastics and diving competitor and Griswold was a tumbler on the gymnastics team, both at the University of Iowa, United States. They had observed trapeze artists using a tight net to add entertainment value to their performance and experimented by stretching a piece of canvas, in which they had inserted grommets along each side, to an angle iron frame by means of coiled springs. Nissen explained that the name came from the Spanish trampolín, meaning a diving board.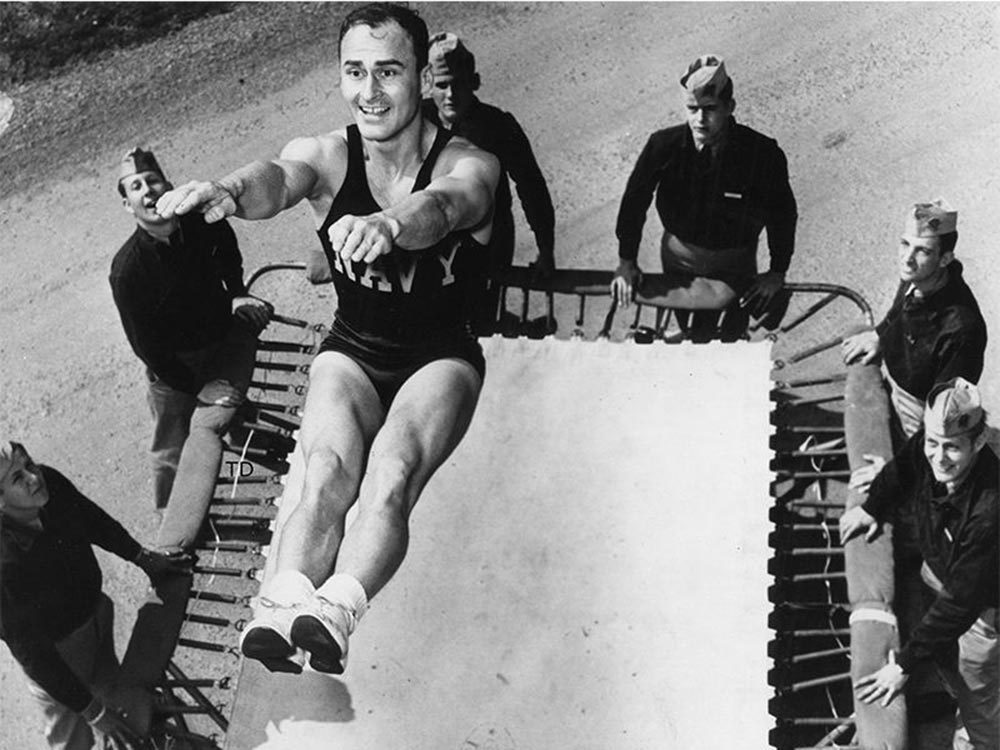 Early in their development Nissen anticipated trampolines being used in a number of recreational areas, including those involving more than one participant on the same trampoline. One such game was Spaceball—a game of two teams of two on a single trampoline with specially constructed end "walls" and a middle "wall" through which a ball could be propelled to hit a target on the other side's end wall.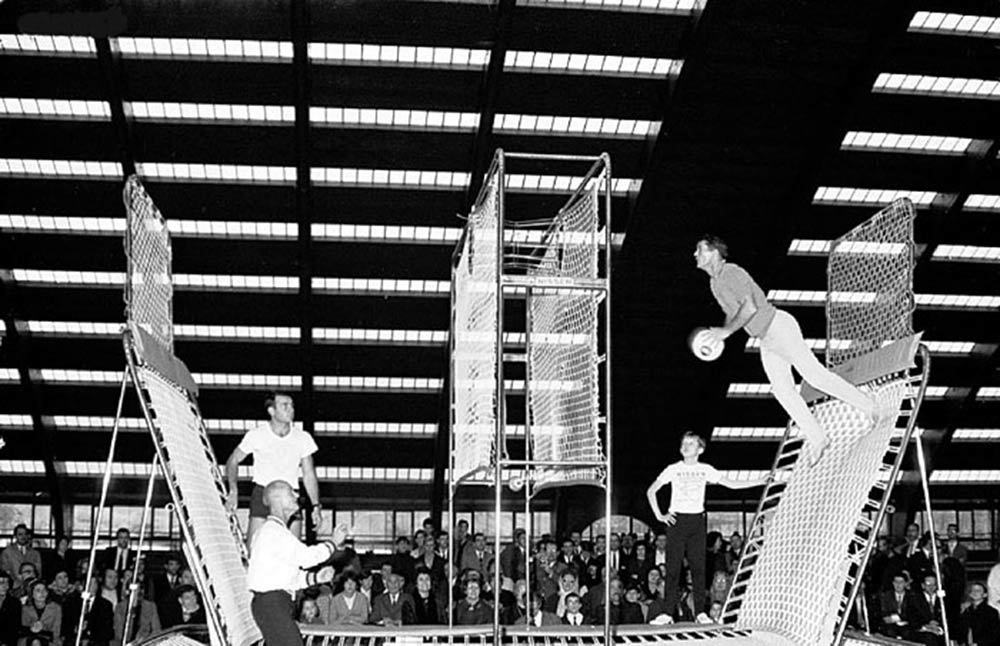 The rise and decline of trampoline park in 1960s
Trampolines became important sports and recreation equipment after 1960, and the first trampoline for competitions was made by Ted Blake in 1964 for the World Championship in London. The same time period witnessed people building a trampoline park similar to those we know today. However the popularity did not last for long.
In 1959 and 1960, numerous commercial trampoline parks popped up in North America. Trampolining became very popular despite trampoline park visitors having to pay an entrance fee. But soon the rate of accidents and injuries increased so much that trampoline parks acquired the reputation of being dangerous and consequently, the interest of the public also decreased for a while.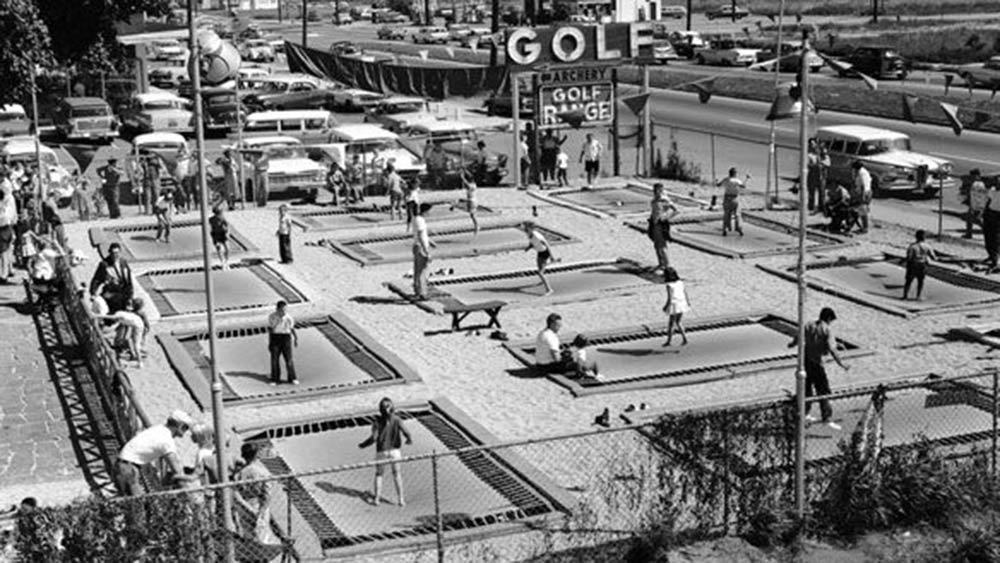 A new turning point for trampoline park in the year of 2000
In 2000, trampoline made its first appearance in the Olympics in Sydney and remains an Olympic sport to this day. On a modern competitive trampoline, a skilled athlete can bounce to a height of up to 10 metres (33 ft), performing multiple somersaults and twists. Trampolines also feature in the competitive sport of Slamball, a variant of basketball, and Bossaball, a variant of volleyball.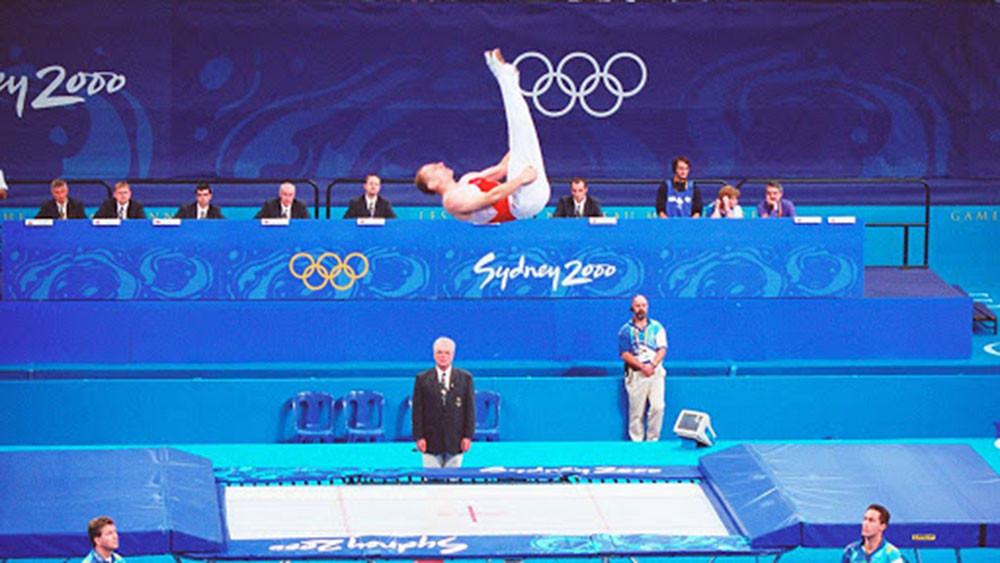 In 2002, Rick Platt was the first to build a trampoline park in Las Vegas where all the trampolines made up one large jumping area and were divided only with mats. Originally, he intended for his trampoline park to be used as part of a new sport. This sparked the creation of the entire trampoline park industry as we know it today. Sky Zone, known officially as the first trampoline park, opened in 2004.
A dramatic growth in trampoline park after 2004
In the early 21st century, indoor commercial trampoline parks have made a comeback, with a number of franchises operating across the United States and Canada. ABC News has reported that in 2014 there were at least 345 trampoline parks operating in the United States.[11] Similar parks have more recently been opened in other countries.[12] The International Association of Trampoline Parks (IATP) estimated that park numbers had grown from 35-40 parks in 2011 to around 280 in 2014. The following year, IATP estimated that 345 parks were open by the end of 2014, and that another 115 would open by the end of 2015 in North America.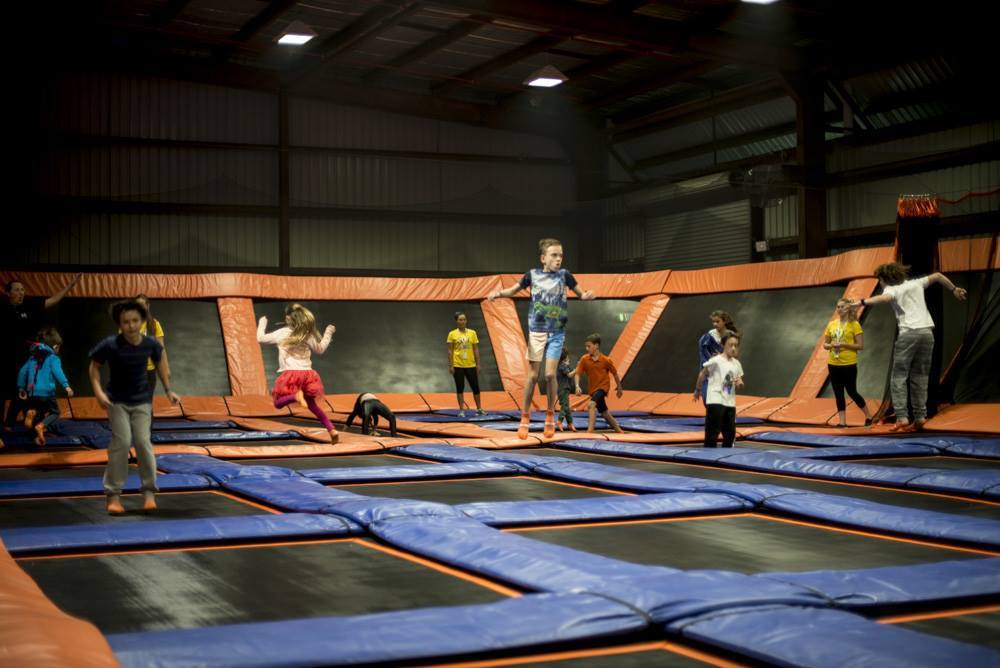 Modern trampoline park developing into complex parks
The trampoline parks continue to rise especially in countries outside USA, where there are still large market for the trampoline park business. For example, in China, the dramatic growth of trampoline parks happened since the year of 2016 along with many trampoline park manufacturers popping up and are still enjoying great popularity in the leisure industry. Through the development, trampoline park itself is also changing as there are more and more new attractions included into trampoline park. This is to say, more trampoline parks are no long pure combination of connected trampoline mats, but more of a complex amusement park with trampoline as the basic element. So in modern trampoline park, you will find trampoline-related attractions like slam dunk, velcro wall, foam pit, etc, and non-trampoline or adventure attractions like climbing walls, ropes course, donut slides, and more.