How to Plan a Grand Opening Event for Your Trampoline Park?
When you get your trampoline park facilities ready, you'd probably become exciting about receiving the first wave of visitors. Whether or not your trampoline park will be a hit among your potential customers in your market depends on how you plan the grand opening ceremonies for your park. The grand opening is quite important for a successful business, just like the first impression for an interview. So you have to make a detailed plan for the grand opening and here are some tips for you.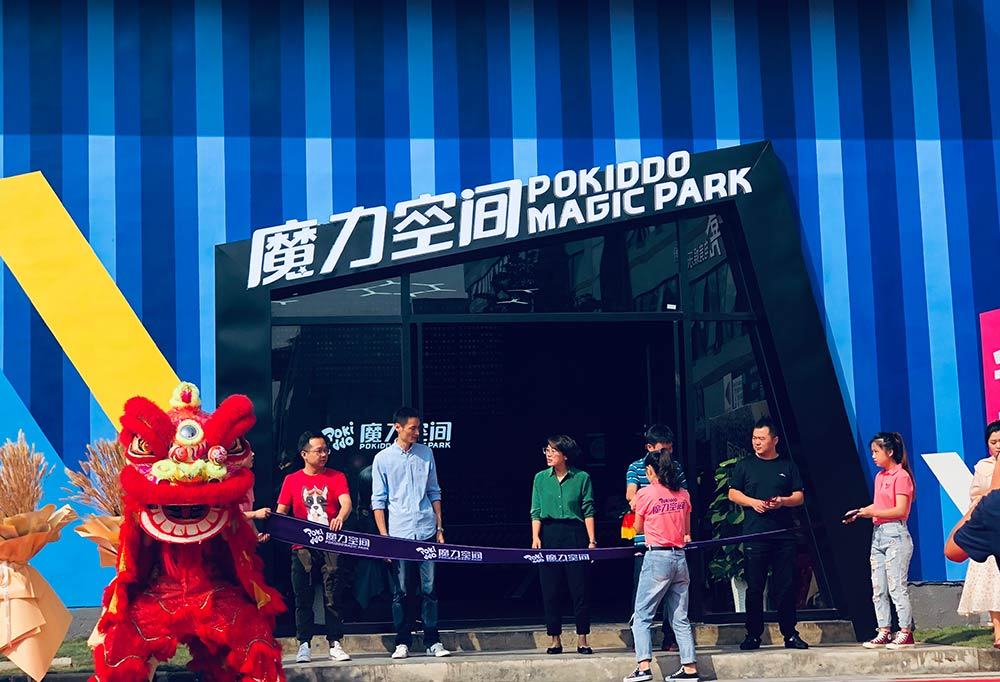 1.Draft a timetable plan for a grand opening event
The grand opening event represents the start of your trampoline park business. You need to draft a detailed timetable plan from the beginning to the end to ensure a successful start. If your staff team manager has the ability to plan the even with you, you can do the opening on your own. If not, you can consider to hire a professional event planning team to support you. The plan will include how to publicize or advertise your trampoline park grand opening, how to arrange all the activities on the opening day, how to decorate the venue for the event, and more.
2.Publicity and advertising through social media
Social media is a great way to publicize or advertise the grand opening event of your trampoline park. You need to build all the necessary social media platforms long before the grand opening. Invite your friends and family members to follow you, keep sharing the progress of your trampoline park facilities and inspire your followers to look forward to the opening of your park. Once you've accumulated a certain amount of followers, the advertising posters or videos right before the grand opening will reach a good marketing effect.
Related reading:
Marketing Tips for Trampoline Park Business



3.Friends and family members to support grand opening
When you start a business, friends and family members should always be there to support you. On the grand opening day, you can offer free passes for friends and family members to attend the event. After their fun play experience in your trampoline park, they will be happy to share your park with more friends or family members, no matter on social media or in their daily communication. You will then benefit a lot from the organic marketing by your friends or family members.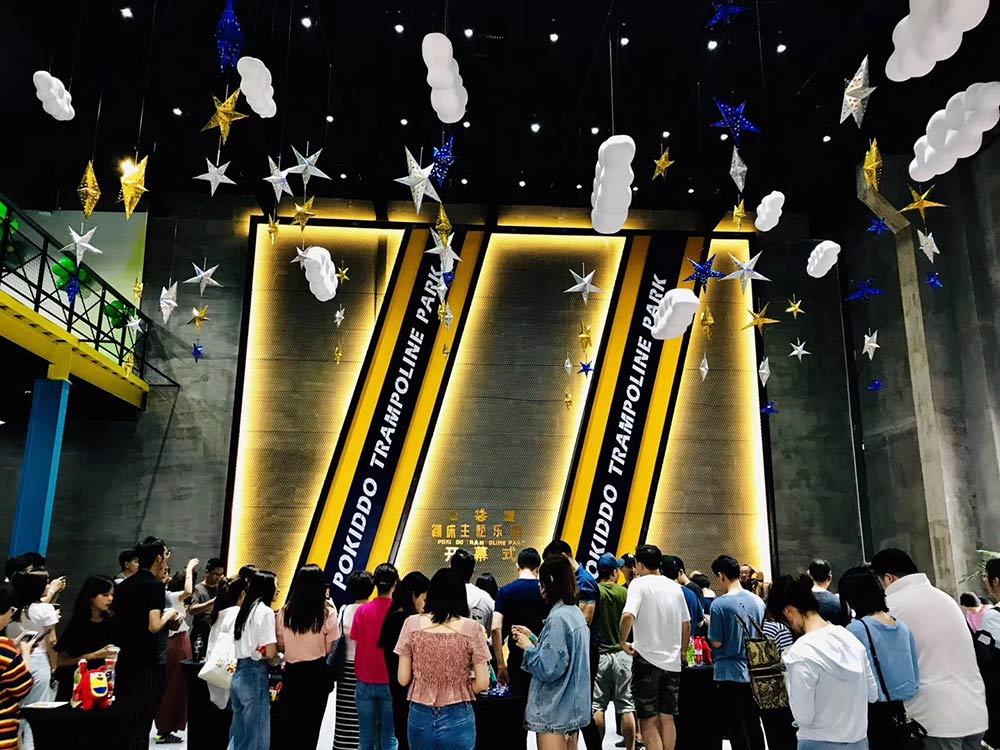 4.Free pass or discount for visitors at grand opening
To attract more attention, you can offer free passes or special discount for visitors at the grand opening day. For example, the first 100 customers in line will receive the free, all-day pass on the opening day. All the visitors on the day can get the discount of 'buy one hour, get one free'. and you can also think of more other creative solutions to attract visitors, for example, with the purchase of jump time visitors will have the opportunity to enter in the raffles throughout the day, to win free passes and the grand prize, a birthday party for 10 jumpers!.
5.Plan various activities to get visitors involved
The grand opening event should be like a celebrating party to leave a great impression on all the visitors. You can come up with a bunch of celebrating activities, like a ribbon cutting ceremony, a special performance, and more. A client once shared with us their grand opening activities.
"The all-day event started at 10 AM with refreshments provided throughout the day. And We have all kinds of exciting activities for the kids lined up – a photo booth, face painter and balloon artist. We will also have a lion and dragon performance, which is a very traditional celebrating performance in our city."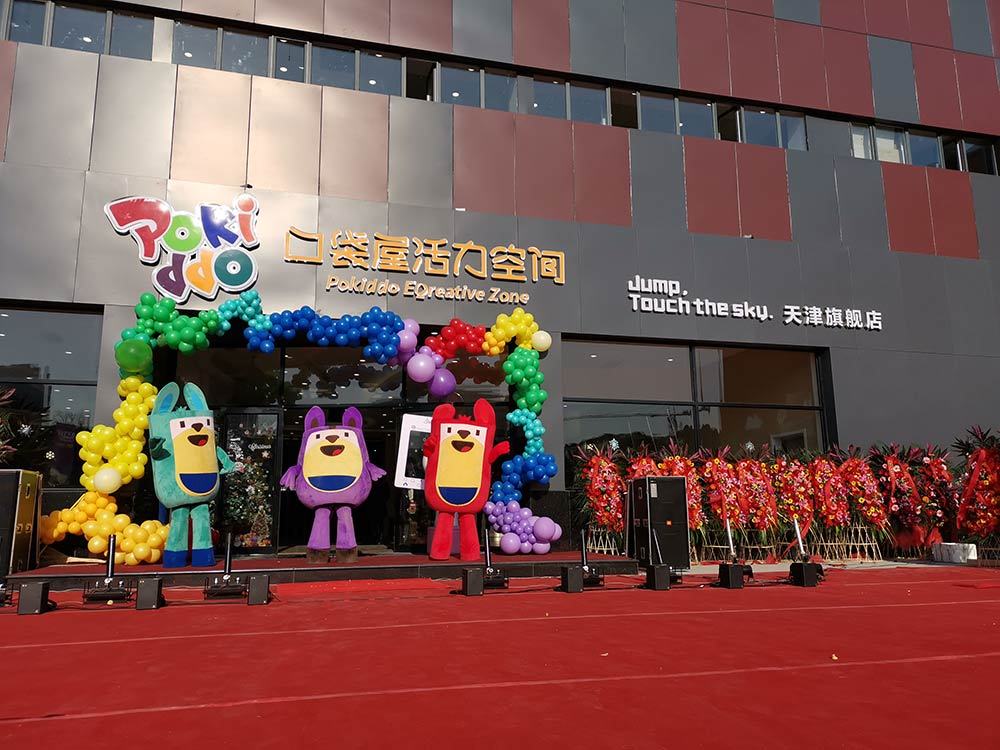 6.Strategies to inspire visitors to revisit your park
To inspire customers to revisit your trampoline park is an important goal for your grand opening, as customer repetition is the key to the success of your business. One good strategy is to encourage your visitors to become the members of your trampoline park. You can create one-year pass, half-year pass, monthly pass or even weekly pass. Special discount will be applied for customers buying the passes on the grand opening day. And another important strategy is to create various programs for customers, like birthday parties, team-building even, holiday parties, and more.
7.Consider to invite an influential celebrity
If you've got a good budget for your grand opening event, you can consider to invite a local influential celebrity to your trampoline park. Take pictures and shoot a video of the celebrity enjoying a great day in your park. Your trampoline park may go viral when he or she share on social medias.