The 1st Flagship Pokiddo Indoor Trampoline Park
The Pokiddo trampoline park in Rainbow Bay in Wenzhou City is the very beginning of our brand story, it's our first flagship park. It integrates amusement toys and sports, combines cutting-edge technology elements, introduces the latest popular play methods in Northern Europe and the United States, and leads children into a brand-new dynamic world. What you will find in the park includes: trampoline slam dunk, foam pit, interactive rock climbing, professional trampoline, ninja course, dodge ball, kids playground, devil slide, ocean ball pool, role play, princess room, rainbow net, interactive games, educational toys, and more.
2.Location Research for the 1st Flagship Pokiddo Trampoline Park
The rainbow bay is a parent-child plaza in Longwan District, Wenzhou City. It integrates retail, restaurants, amusement, and education and training institutions for the age of 3-12 years old. Location research shows that there are more than 20 high-end communities with more than 300,000 residents surrounding. With a good potential customers base, we evaluated that it would a good location to build a trampoline park targeting 3-12 years old.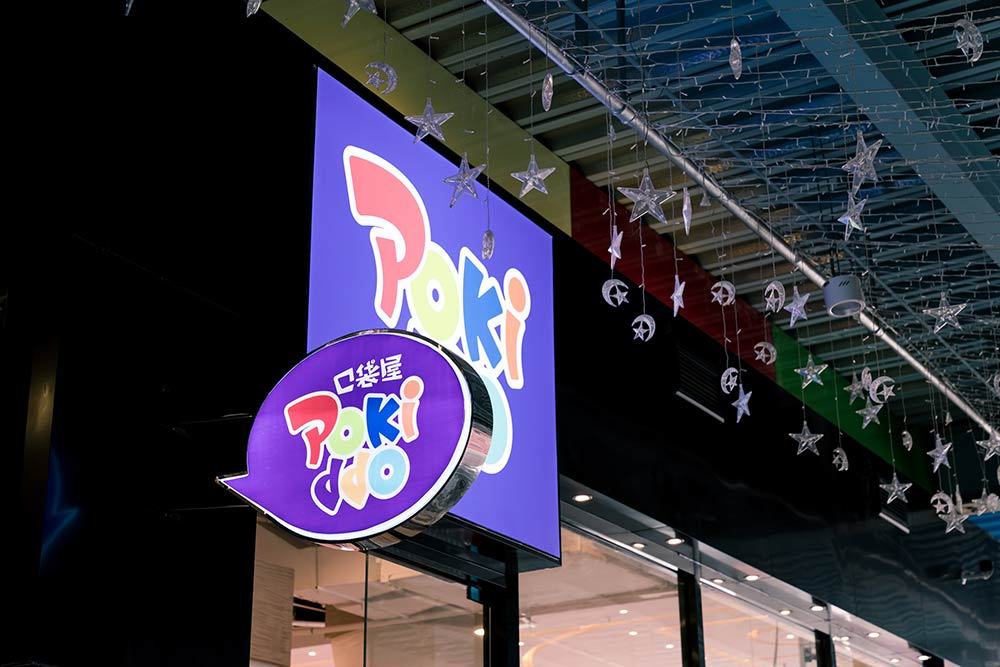 3.The Brand Story of 'Pokiddo'
The name Pokiddo can be literally translated into "pocket house"(口袋屋) in Chinese. The inspiration for the brand name comes from two famous "pockets" in the world: pouch of kangaroo and pocket of Doraemon. Kangaroo mother's pouch contains the love and care for the kangaroo baby, while the gadgets from pocket of Doraemon are full of imagination.
A "pocket" for kids, a "Pokiddo" for kids.
Pokiddo is dedicated to creating a safe and fun space full of imagination, in which children can enjoy a fantastic play experience while the parents feel at ease. And We also hope Pokiddo would be like an energy station where children can participate in a variety of sports and challenges to make them more energetic, confident and brave!
We are looking forward to building Pokiddo parks worldwide to bring happiness.