Pokiddo Family Entertainment Center New Game-360 Bike
360 Bike, a new popular Family Entertainment Center game for young people, an eye-catching attraction suitable to be set at the entrance of indoor amusement park. Brand-new design and brand-new gameplay, let you experience a different feeling. This product subverts the original way of running bicycles. It is given a new type of operation mode through technical transformation and matching machinery. This product allows you to ride a bicycle for 360° operation and experience the operation of being a special-level personnel. And people may find it halirous as it's like a "hamster" in a wheel.

Briefing on 360 Bike
The 360 bike structure is a mechanical device of bicycle and circular track, in details you will find bicycles, riding tracks, counterweights, iron plates, etc. The bicycles are fixed on the pillar inside the track, and the bicycles can move 360° around the center of the circular track.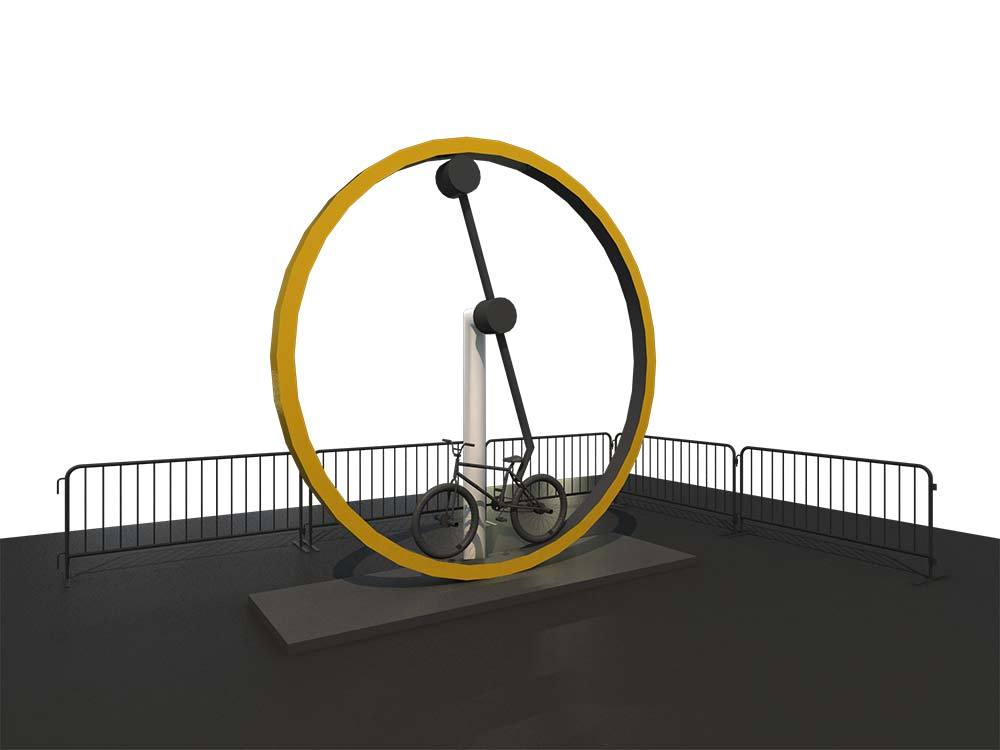 Detailed Parameter
1. Product name: 360° bicycle
2. Color: customizable color
3. Size: diameter 5M, 6M
4. Applicable weight: 80-160 kg
5. Applicable venues: shopping malls, shopping centers, gymnasiums, amusement parks, schools, communities, self-built venues
6. Suitable for: family entertainment center, trampoline park, kids soft play, etc.
How to Play 360 Bike?
Ride onto the bike, get yourself fastened up. Players can lift the bicycle from the bottom of the ring by slowly pedaling hard, and after passing the highest point, the equipment will slide down on its own. Then you can ride the bike, one circle two circle... it really challenges your strength and endurance. Whether you like the fleeting excitement or not, such an experience can make you laugh out loud.
Comment about 360 Bike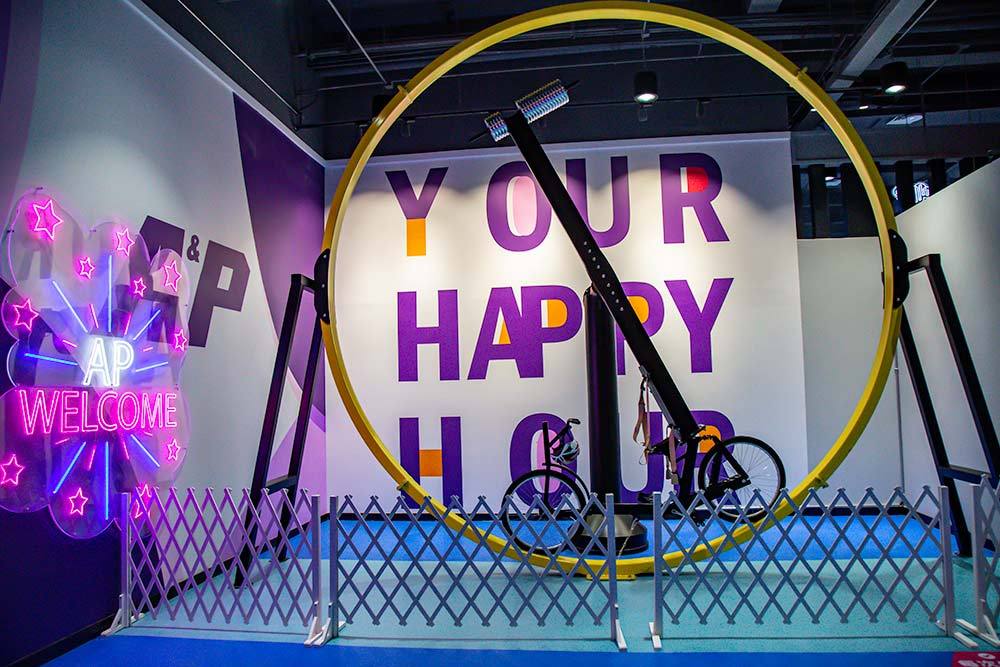 AP Sport Center -Wenzhou Wuyue Plaza
"This product has now become a popular product in our venues. Players are eager to experience it. It has a very good drainage effect. The quality of Pokiddo is also very good. The safety measures are in place and the after-sales service is also in place. The best one I have ever done!" --- By Mr. Pu, owner of AP Sports Center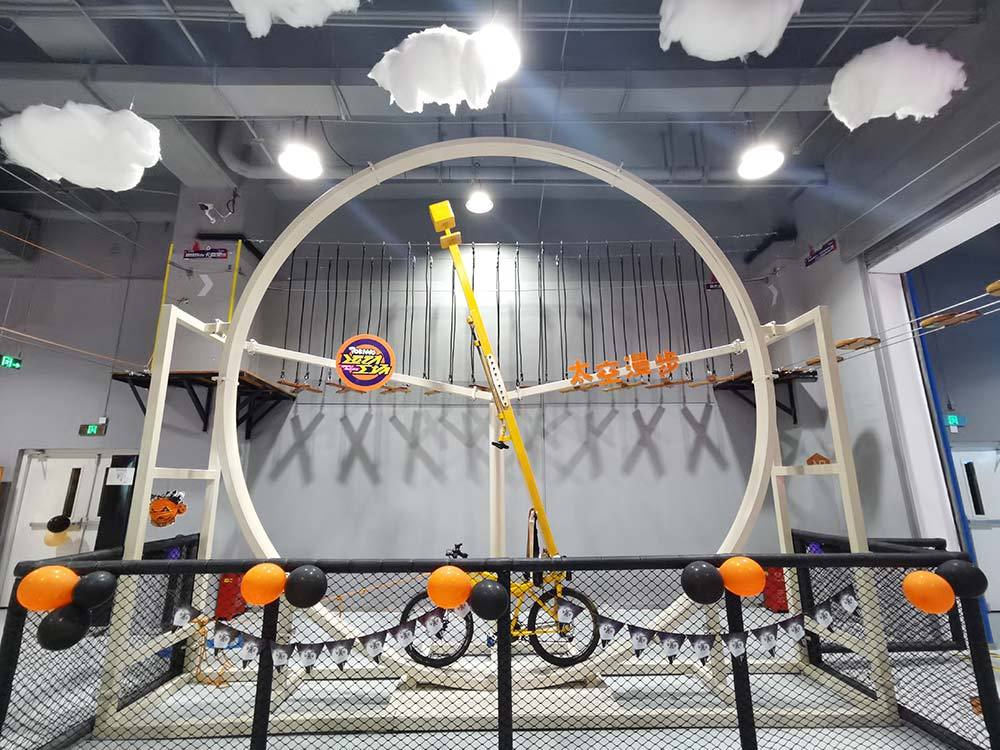 Pokiddo Sport Center-Hangzhou
"This product is very interesting. It can not only exercise, but also has a spacewalking feeling. It is very exciting and has a feeling of being a stuntman." -- by a player in the park.