2000sqm2 Pokiddo Trampoline Park Franchise Project in Jiuquan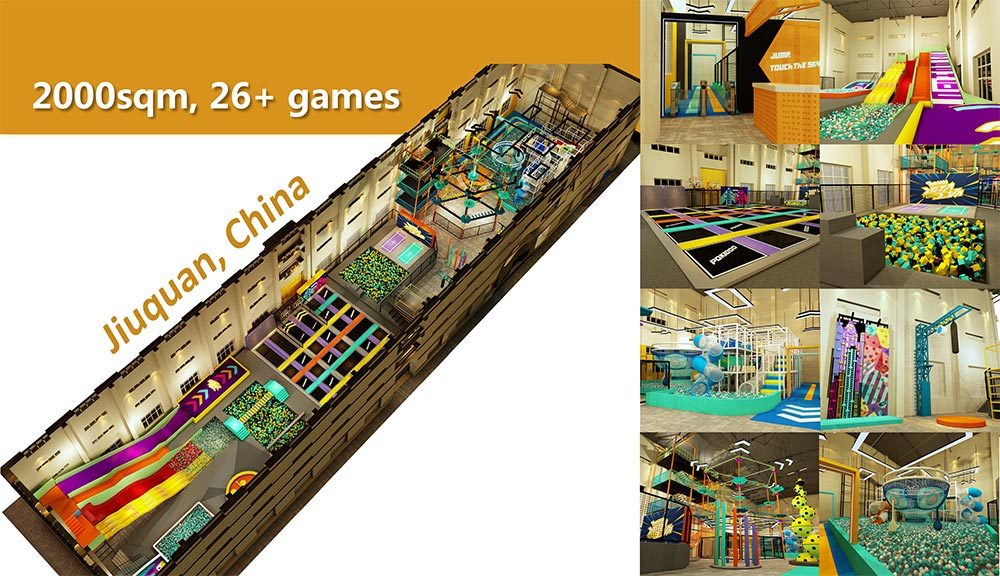 Project Background of Jiuquan Pokiddo Trampoline Park
Jiuquan Pokiddo Trampoline Park Franchise is located in the Jiuquan 1969 Culture and Art Creative Park. This creative park is based on the original Jiuquan Boiler Factory industrial site, through the transformation and upgrading of the original factory building, to create an artistic and creative park with the characteristics of the boiler industry. The project covers an area of 98 acres, with a planned total construction area of 37,900 square meters, and a planned total investment of 200 million yuan. It mainly constructs an industrial boiler exhibition hall, 58 Science and Technology Innovation "Jiuquan New Economic Industrial Park, a sports education training hall, and Jiuquan 1969 Grand Theater Wait for four themed functional areas.
The completion of the Cultural Art Creative Park project in 1969 will become another beautiful "business card" for the cultural and tourism industry in Jiuquan City. As a very important part of the sports and entertainment section, the trampoline park is a highlight project of the entire park. The two investors of the Pokiddo franchise park, Mr. Huang and Mr. Fan attached great importance to the quality of equipment. In early December 2020, Pokiddo held online discussion meetings with clients to communicate on the layout of equipment design and interior design. In March 2021, as soon as the Lunar New Year passed, Mr. Huang and Mr. Fan traveled from Jiuquan to Wenzhou to investigate on Pokiddo. Two friends from afar recognized the quality of Pocket House trampoline equipment and agreed with Pokiddo brand concept and operation, etc After the face-to-face meeting, they immediately confirmed the project cooperation. On May 1, 2021, we have the grand opening of the Pokiddo trampoline park franchise store.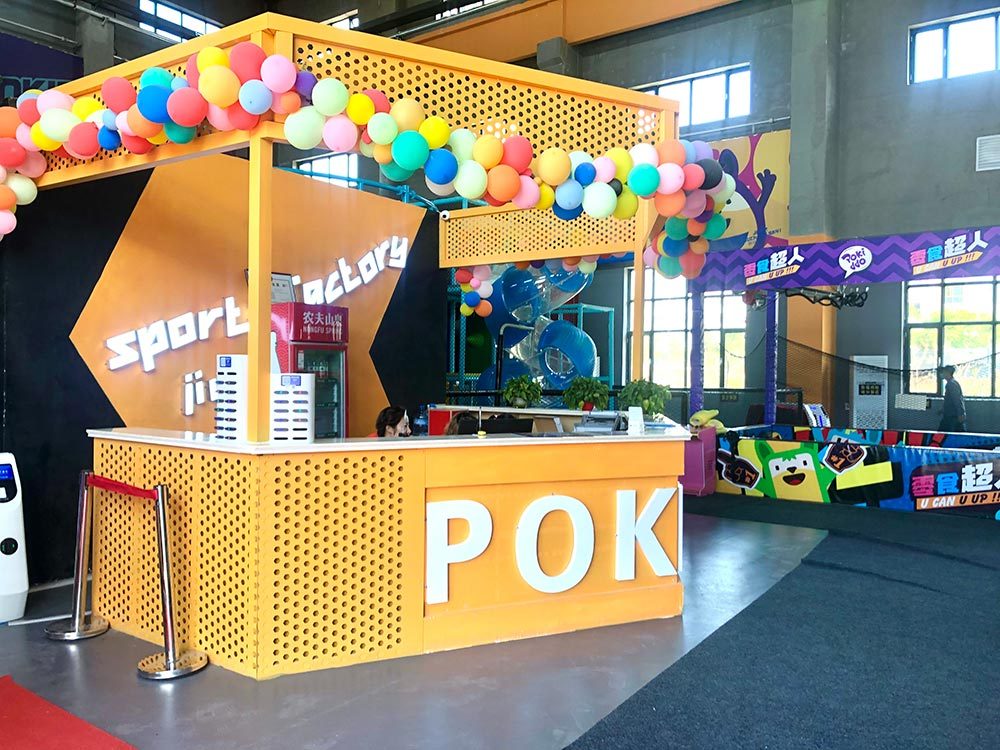 Briefing on the Jiuquan Pokiddo Franchise Store
Jiuquan Pokiddo Franchise Trampoline Park has a large indoor space of 2000 square meters, 26+ experience projects, can accommodate 400 people at the same time, a one-stop playground for parents and children to exercise and entertainment together, and is committed to creating more opportunities for interaction and companionship for parents and children.
We provide a safe and fun play space. It is a very suitable option for three or five friends party, company group building, annual meetings, and themed birthday parties.
Put on professional trampoline socks and start an exciting and crazy adventure!