WHY START A TRAMPOLINE PARK?
Trampoline parks are gaining popularity because they offer terrific free jumping experience and lots of fun attractions, and they provide kids a chance to burn energy no matter what the weather conditions are. When you're planning to build a trampoline park, you will first ask yourself why start a trampoline park? You're meeting whose needs? We Pokiddo as a trampoline park franchise brand and manufacturer, analyze why start a trampoline park from three group's needs.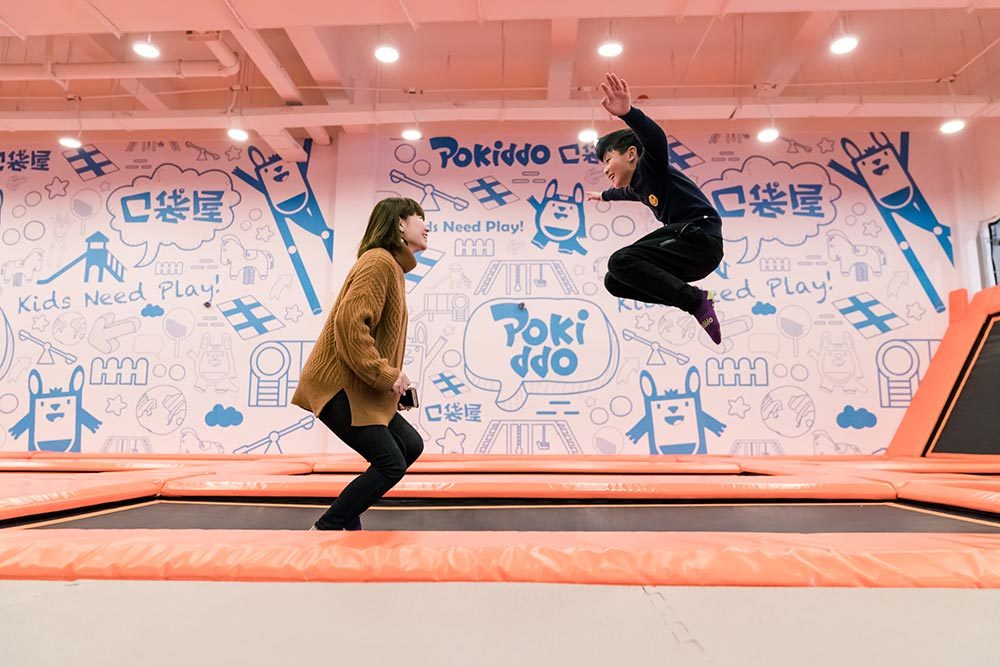 1) Start a trampoline park to help parents get kids away from the screen
Kids may get addicted to playing games on mobile phone or computer, or may spend lots of time watching TV series. Too much screen time is very harmful, as it increases the risk of attention problem and sleeping disorder, and discourage kids from physical activities. Trampoline park attractions help kids get away from the screen and stay healthy. Most importantly, trampoline park offers chances for kids to make friends and improve cognitive skills rather than keeping to themself in their own world.
2) Trampoline park encourage physical exercise to beat obesity
Obesity is getting more and more serious and has become one of the top concerns for parents. Jumping on trampoline is a very good physical exercise option. According to some research. During trampolining you use almost all your muscle groups. You also use your abdominal muscles during every jump to stay in balance and land straight. 10 minutes of trampolining is equivalent to 30 minutes running. Trampoline park with fun attractions drive kids more motivated to burn calories and stay fit while you're playing.
3) Start a trampoline park to relax parents from kids care-taking
Parent are busy with work and family stuff, so they really need to get a break and relax. When putting kids in a trampoline park, parents can sit down, enjoy coffee or snacks, or do something they like, or have a nice chat with friends, etc. There are staff in the park to take care of their kids, so they can really relieve stress and do their own stuff.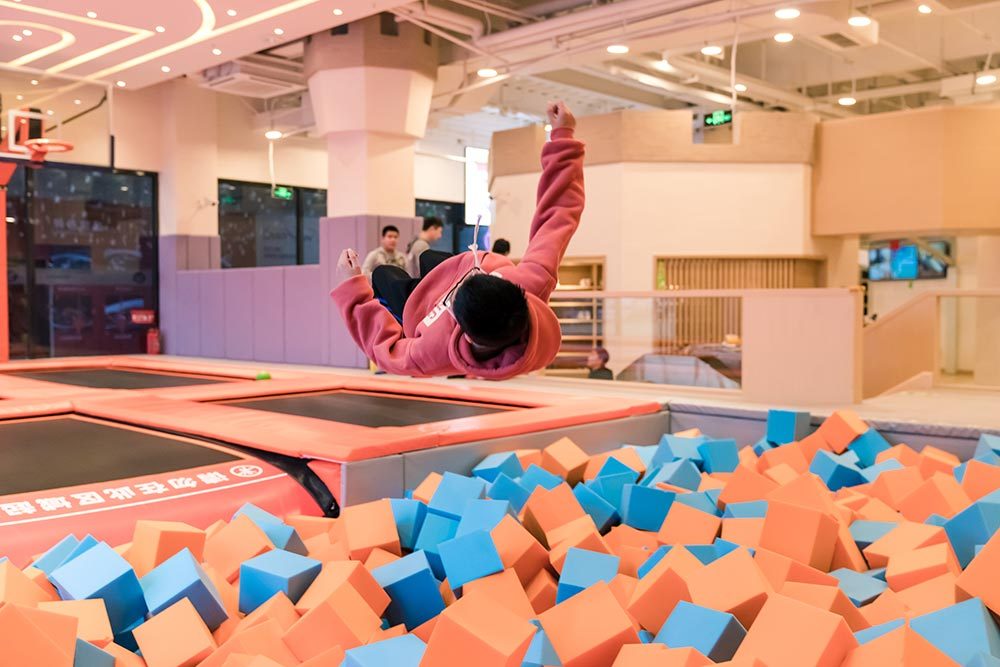 2. Start a Trampoline Park to Bring Happiness to Kids
Play is in the nature of kids. They love to play and have fun with friends. Trampoline park brings happiness to kids with diverse attractions for everyone, including free jump zone, slam dunk basketball, dodgeball area, interactive sports games, donut slides, etc. Kids can enjoy so much fun without realizing they are doing exercise as well. When there are challenge games, they would love to share skills and compete again each other. The sharing and bonding increase their social skills and enhance their confidence in public.
3. A Highly Profitable Investment to Start a Trampoline Park
An indoor trampoline park business can be highly profitable if the park is located in areas where there is a large population of children and a good consumption level. As mentioned above, both parents and kids could benefit quite a lot from trampoline park, so they'd love to spend money if they have disposable income. Where there are needs, there would be business opportunity.