What Are the Pros of Running a Trampoline Park?
It is probably when you see the large foot flow of a trampoline park that you decide to jump into the park business. According to our experience, a good trampoline park owner could get his/her investment paid back in 6-12 months. The quick ROI could surely be the biggest pros of running a trampoline park, but in this article, we will show you some small and fun pros when you are a trampoline park owner.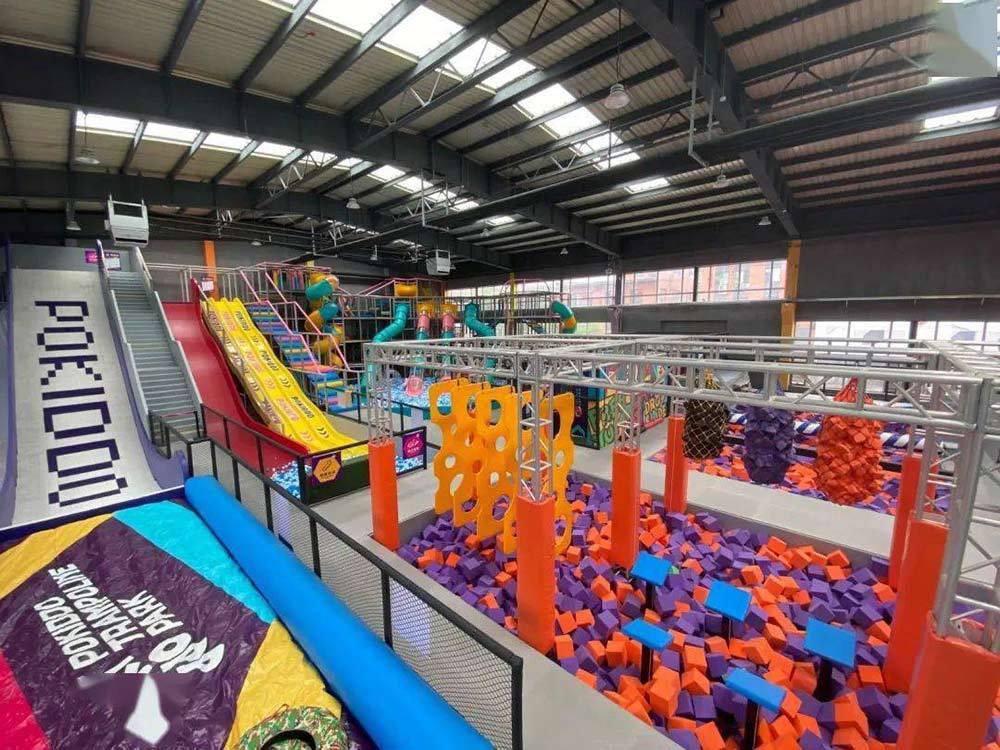 1.Bring You Enough Physical Exercises in Trampoline Park
If you run a trampoline park, you probably will spend lot of time in your park, so unavoidably you will enjoy some fun games in the park. According to some research, jumping on trampoline is a terrific physical exercise, even better than jogging as it's very fun and you don't feel quite tired.
2.Happy Interactions with Players
If you are an extroverted type of person and love to interact with others, running a trampoline park would definitely be your business! You can talk directly with your customers, get first-hand advice from them and grow your business day on day from the efficient interactions.
3.You will Never Get Bored in Running Trampoline Park
There really isn't a boring moment in doing a trampoline park business. Every day you are meeting different interesting people. You will never get bored seeing the happy faces your trampoline park put onto the players.
4.Good Chances of Referrals
Getting referrals is very important for a trampoline park business. If you run your park well and make sure players enjoy great moments, the players would definitely share your trampoline park to their friends and families no matter it's oral referral or photos/videos on their social platforms.
5. Easy to Learn about Trampoline Park Business
When you start to build your trampoline park, you can find all kinds of information online to help you start your business step by step. And the operation of trampoline park is comparably simpler and more fun than business like running restaurants, etc.